This is the Philips Ambilight
Philips Ambilight adds a colorful dimension to watching television. The lamps in the edges of the TV light up the wall in the colors of the screen. This makes the screen appear bigger while being less straining on the eyes watching TV in the dark. During parties, you can use the Ambilight TV for ambient lighting. In this article I'll tell you the advantages of a Philips Ambilight TV.
---
The advantages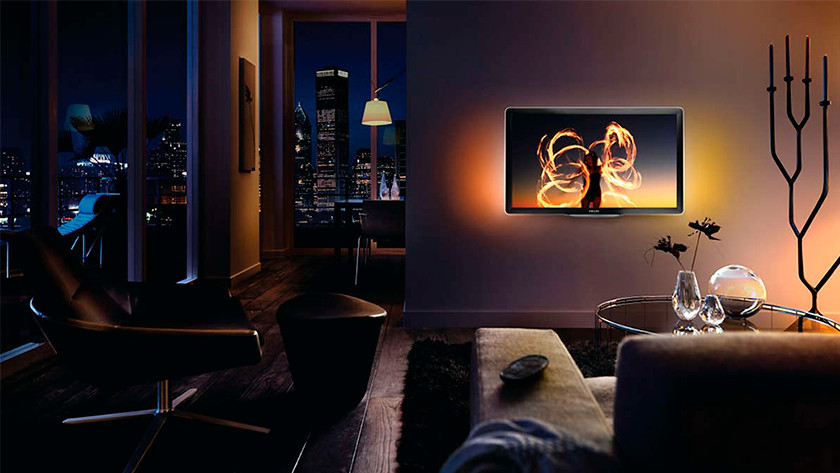 Ambilight is a striking feature on your TV. If you like it, you'll never want to go without. There are also practical advantages. In a dark the room, the screen is less straining on your eyes, thanks to the subtle transition from dark to light. The screen appears bigger, which leads to a more immersive experience when watching a movie or series. In Warm White mode, the contrast is optically improved. The white light widens your pupils, allowing the TV's light to register better.
When isn't Ambilight the right choice for me?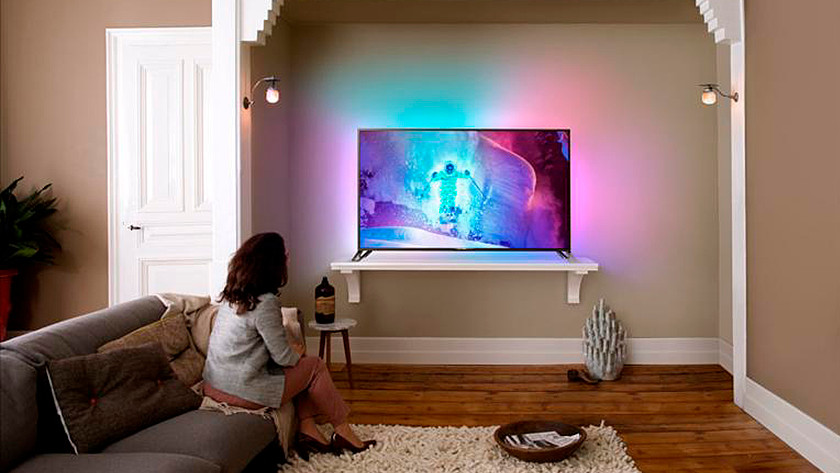 If you only watch TV during the day, or in a well-lit room, you won't optimally utilize the Ambilight. The lamps work best in a dark or darkened room. The system can also come across as frantic during fast-moving images. In addition, the lamps magnify the screen and the movements it shows. You can disable the dynamics of the lamps if you feel it's all becoming a bit too much. You can also disable the lamps completely.
Ambilight and Philips Hue smart lighting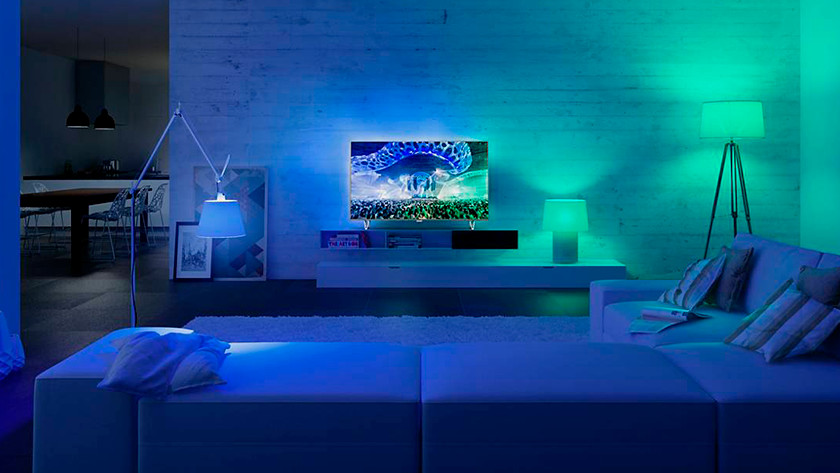 You can pair the smart lamps of Philip Hue with your Ambilight TV. Using the app on your smartphone or tablet you can adjust the lamps relative to the television. The Philips Hue lamps will adjust their colors according to the lamps of the TV, engulfing your entire living room with Ambilight.
Did this help you?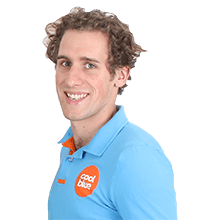 Article by: