What is a smart fridge?
See in the supermarket if there's a carton of milk in your fridge on your smartphone. Store vegetables and fruit 2 times longer in a special fresh drawer. Use an energy-efficient, transparent refrigerator door. As you can see, the technologies of refrigerators do not stand still. In this article I'll explain the functions of smart refrigerators.
---
Store fruit and vegetables 2 times longer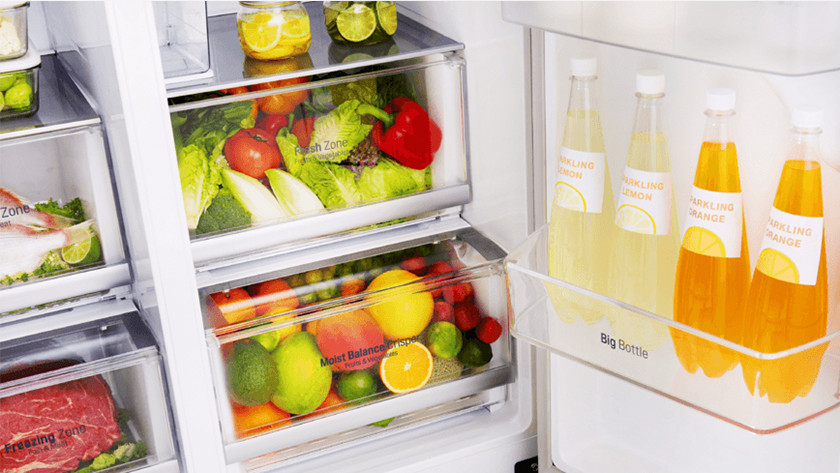 Store fruit and vegetables or meat and fish in a refrigerator with a fresh zone and it will last up to 2 times longer. There are 3 types of fresh zones. There's a drawer with adjustable humidity, adjustable temperature and a 0°C zone. In a 0°C zone, meat and fish stay longer and in a fresh-keeping zone with adjustable temperature vegetables and fruit. Do you want to keep both vegetables and fruit as well as meat and fish longer? Then a drawer with adjustable temperature is suitable.
Operate refrigerator on your mobile
You're in the supermarket and you have forgotten to turn the refrigerator cooler to cool those 2 crates of beer for your birthday. Don't panic, with a smart fridge you do this remotely with an app on your phone. There are cameras in some smart refrigerators. So you can check your phone in the supermarket to see if you still have enough eggs and milk for a cake.
Energy-saving door
An American fridge loses a lot of cold when you open that big door. Only opening a part of the door saves energy. There are 3 different smart doors. A minibar is a square box in the refrigerator door. With the door-in-door, the refrigerator door consists of 2 layers. These are the inner and outer doors. The Instaview is the latest gadget from LG. Beat on the door and it becomes transparent. Without opening the door you can see if you have a cold beer.
Integrated touchscreen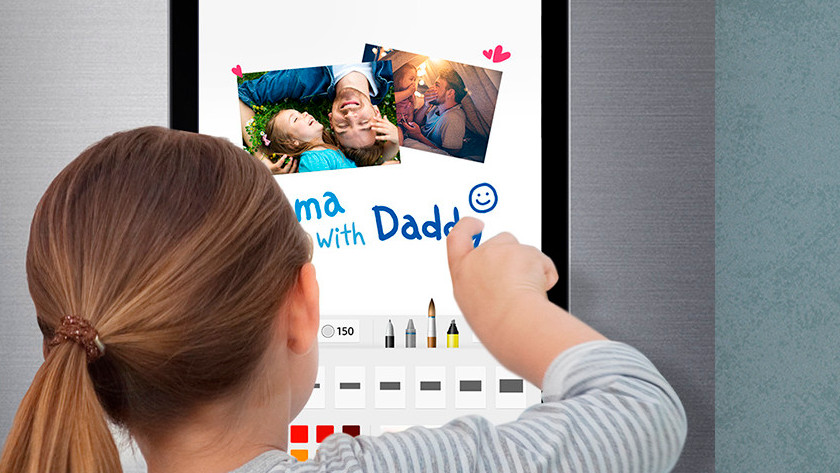 A fridge with a touchscreen is a fridge, tablet, TV, and music installation in 1. Check out the weather and the calendars of all your family members. Put ingredients on your grocery list and watch them appear on your phone as well. Play music from the fridge's speaker during a fun night of cooking. During those moments you'd rather sit on the couch to watch your favorite show, you can mirror your Samsung TV on the fridge so you don't have to miss a single moment.
Never defrost your refrigerator again
This is not the latest gadget, but who does not hate defrosting his freezer? Exactly. Therefore choose a fridge with No Frost, so you never have to bump your knees in front of the fridge with hot water and towels.
To cool large quantities of messages faster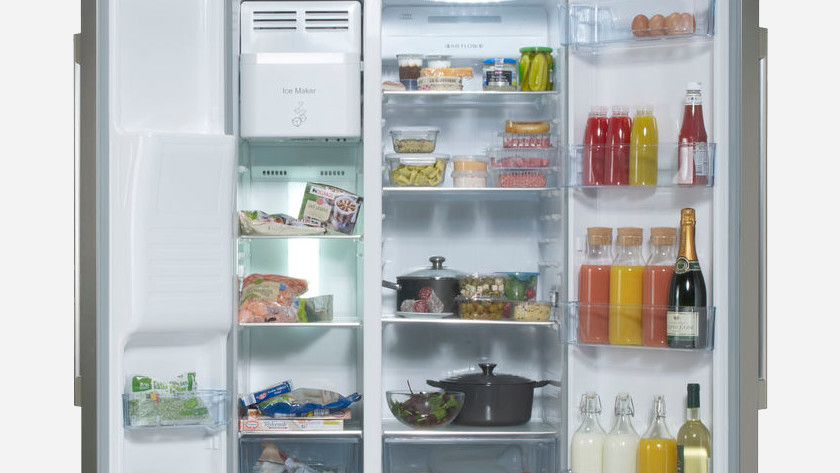 With the supercool or super-freeze function, you can cool or freeze large quantities of groceries quickly. Turn this function on before you do your shopping and the temperature in the fridge drops temporarily. If you put the groceries out of the warm shopping bag in your fridge, they are at the right temperature extra fast. Also, both super cooling and freezing prevent the products already in the fridge from changing temperature. So safe when you store meat or fish in the freezer.
Did this help you?