Advice on steam irons
A steam iron is compactly sized and lightweight. The water tank on a steam iron is relatively small, making this type of iron suitable for ironing small amounts of laundry. Steam irons come in various shapes and sizes. Which one fits your usage needs best depends on various factors. In this article, I'll tell you what those factors are.
---
1. Want to finish ironing quickly?
If a large amount of steam is released from the soleplate, wrinkles will disappear even faster, since the steam enters deep into the fibers of your clothes, making wrinkles disappear at lightning speed. If the steam production is high enough, you'll only need to iron your clothes on 1 side for a wrinkle-free result. That way, you'll get through your pile of laundry even faster. We say that a steam iron has high continuous steam production if it produces at least 50 grams of steam per minute.
2. What to do in case of stubborn wrinkles?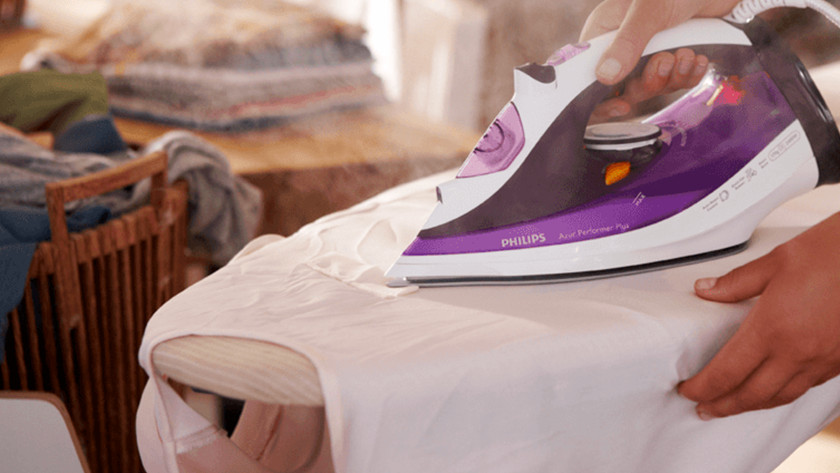 Do you need to iron the same spot several times to get a smooth result? That means you've got a stubborn wrinkle on your hands. The default steam production is too low to get deep inside the fibers of the fabric. This means the wrinkle won't disappear right away. In this case, you'll need an iron with a powerful steam burst. We call steam bursts powerful from 150 grams a minute.
3. Iron dress shirts regularly?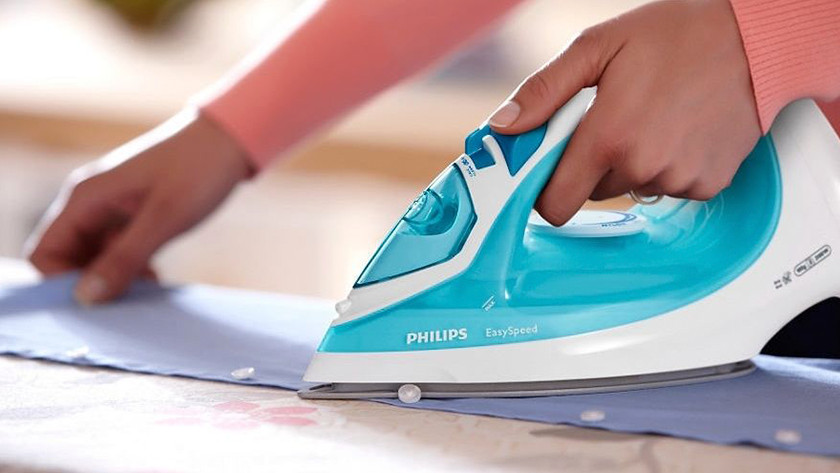 While a t-shirt is easily ironed out in a few minutes, dress shirts are a whole other story. To make ironing dress shirts easier, there are steam irons with a steam tip. This means steam is released even from the steam iron's very tip. This allows you to, for example, iron the spots between the buttons on a dress shirt a lot smoother. The steam tip also helps ironing out the dress shirt collar and cuffs.
4. Ever iron delicate fabric?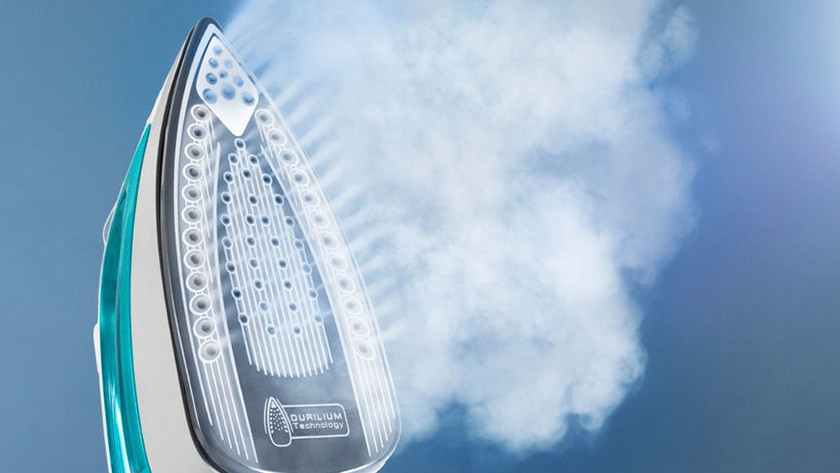 Some fabric is hard to iron, think of silk or chiffon, for example. To ensure a wrinkle-free result without damaging the fabric, steaming these fabrics is recommended. That means you don't iron using the heat from the soleplate, but using hot fabric that's harmless to any material. If your laundry often includes clothes made of delicate materials, choose an iron that can be used vertically.
5. Want a lot of freedom of movement?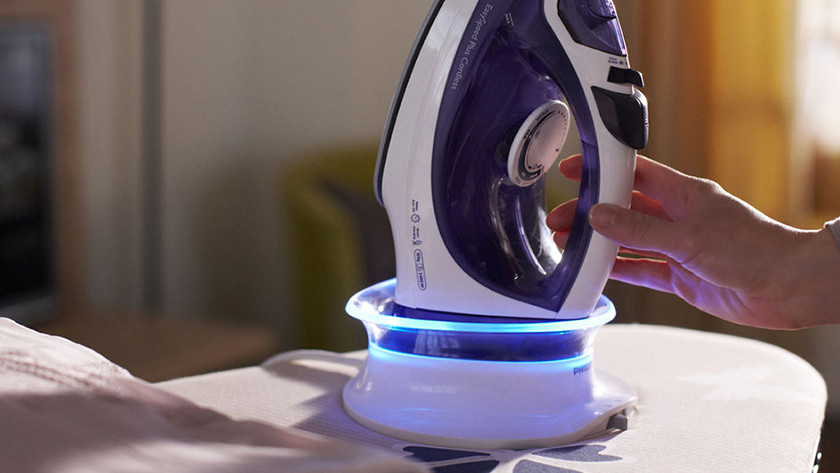 If you don't want to be bothered by the cord or don't have a socket around, choose an iron with an extra long cord. A cord 2 meters in length or longer will get you quite a way. Alternatively, you could go for a cordless iron. It won't matter then where in your room you'll put the ironing board; you'll iron anywhere in the house without a problem, without having to depend on a socket.
6. How do you maintain the steam iron?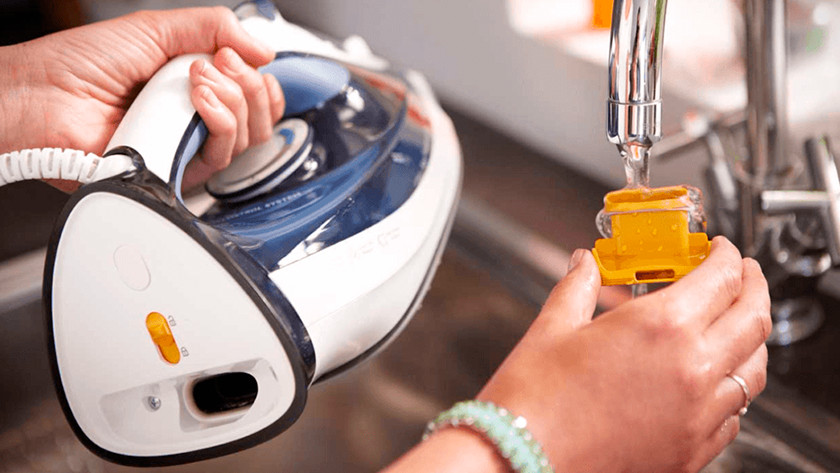 You fill a steam iron with water, and water contains limescale. Because of this, it's important to maintain your iron well. That way, you'll prevent limescale buildup inside the iron and stains on your clothes. To make things as easy as possible for you, there are steam irons with various anti-scale systems. Want to know more about the various anti-scale systems and about how to best prevent limescale buildup? Read the advice page.
Did this help you?