What is an LG QNED TV?
QNED is a new technology which LG applies to some of their LED-LCD televisions from 2021. This image technique combines the new mini LED with the benefits of quantum dots and LG's own NanoCell screens. This way, you can watch colorful images with a powerful contrast and high brightness. We'll explain what QNED is and how it benefits you here.
---
What is a QNED TV?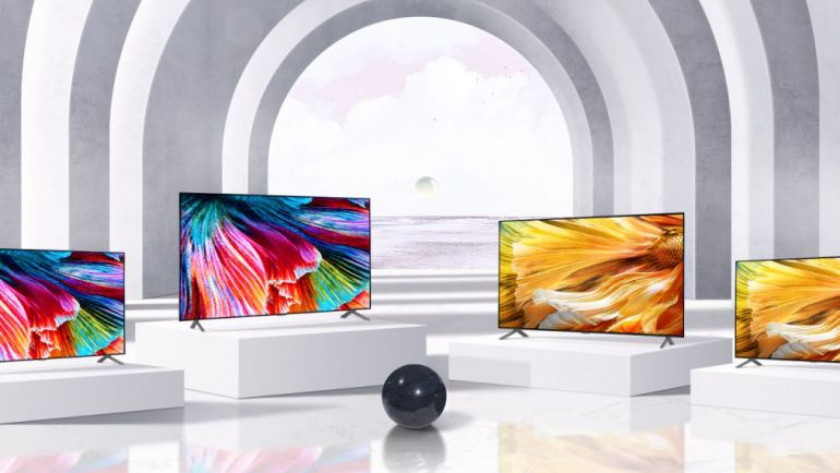 QNED is a collection of image techniques of the new LED-LCD television of LG. These techniques improve the image quality. A QNED TV has mini LED backlight. This backlight consists of a large number of small LEDs, some televisions can have up to 30,000. This results in a high contrast. A QNED TV also has a quantum dot layer on the screen. This filter is made up of tiny particles which only let through the right colors. That way, images look bright and colorful.
Powerful contrast thanks to mini LED
A TV with local dimming dims the backlight at specific spots on the screen. This way, dark areas on the screen are even darker. Mini LED TVs work the same, but they have thousands of small LEDs as backlight. This backlight is split up in dimming zones. LG QNED TVs can have up to 2500 of these zones. This means that the backlight can dim in 2500 different places. As a result, the QNED television have a strong contrast, so there's a large difference between bright white and deep black. Now, dark scenes look more realistic.
Colorful images thanks to Quantum NanoCell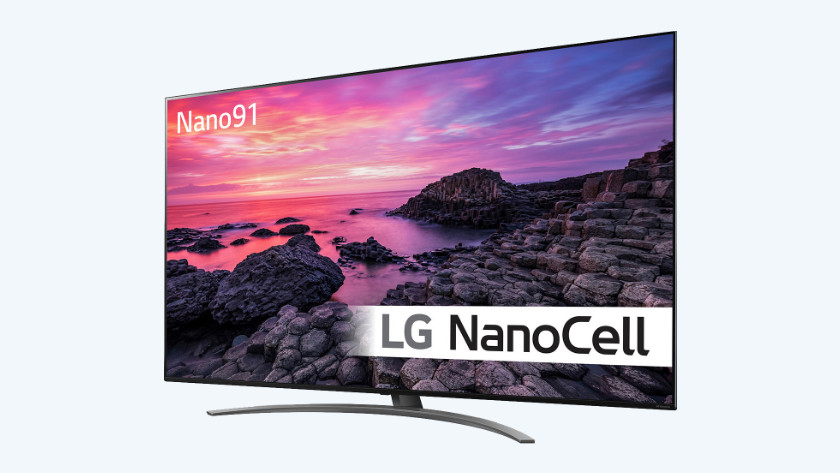 Another technique which makes QNED special is a combination of a quantum dot layer and the NanoCell filter, called Quantum NanoCell. Both techniques use tiny particles which make sure that as much as possible of the right colors reach your screen. Quantum NanoCell works the same as a filter. This technique filters out unneeded light particles from the backlight. This way, you can watch images with rich and pure colors. Together with mini LED, this technique results in a high brightness, so you won't see many reflections on the screen.
The benefits of QNED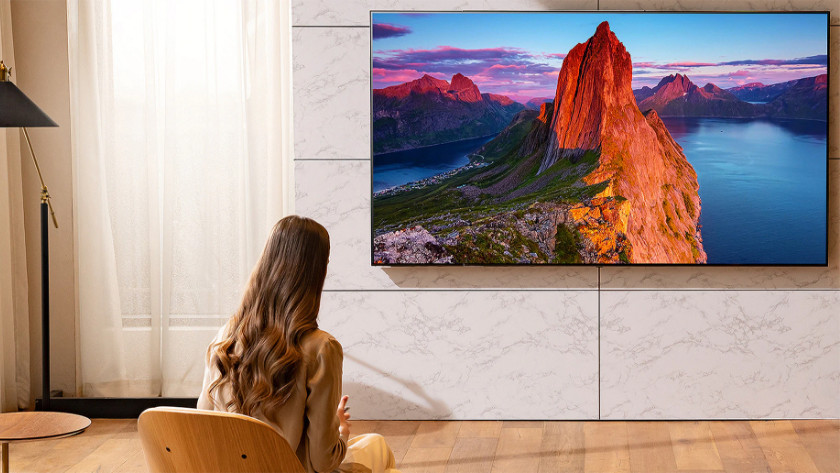 How can you notice QNED in practice? Thanks to the powerful contrast and high brightness, these televisions are very suitable for HDR images. Thanks to the large difference between light and dark areas of the screen, a QNED TV shows more subtle tones and details in shadows in HDR images. The high brightness also makes sure you don't see many reflections on the screen. That way, you can easily watch a movie with dark scenes in a light room or during the day.
Did this help you?