How do you use AEG AutoDose technology?
You want your clothes to be really clean without using too much detergent. Too much detergent isn't good for your laundry. In this case, the AEG AutoDose technology is a solution. An AutoDose washing machine automatically adds the correct amount of detergent or fabric softener. This way, your clothing will stay beautiful longer. In this article, you can read how this AutoDose works.
---
In short
9kg load capacity
|
1600RPM I C energy label
|
Build quality: high-end
AutoDose doses your detergent and fabric softener automatically, so your laundry stays beautiful for longer.
You'll have less ironing thanks to the ProSteam function.
With the AEG Care app, you can find a suitable cycle for every type of laundry.
The washing machine doesn't have drum lighting for extra visibility in the dark.
How does AutoDose work?
To use AutoDose, just open the lid in the detergent drawer. In the left box at the top, you can add your liquid detergent. You fill this up to the maximum level indicated. Do the same thing for your fabric softener in the right compartment. Next, choose a cycle and press start. The washing machine weighs your clothes in the drum and picks up the right amount of detergent. The 2 manual pockets at the bottom are for detergent and fabric softener. You can use these for washing cycles for wool, silk, or outdoor clothing. You can also use the lower detergent compartment for powder detergent.
My AEG Care app
For extra help while washing, you can use the AEG Care app. This allows you to adjust the AutoDose settings to your washing habits. You'll also receive a notification via the app when your detergent is running low.
Did this help you?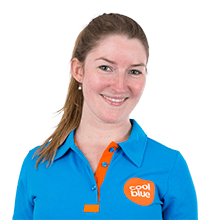 Article by:
Rowan
Washing Machine Expert.