This is how you use burst mode on your iPhone
Are you going skiing soon? You'll probably try some stunts with your skis or snowboard. Of course, you want to capture these awesome moves for your friends at home. But photographing moving subjects can be challenging. Fortunately, the iPhone has a useful feature for this: burst mode. In this article, we'll explain how this mode works.
---
What is burst mode?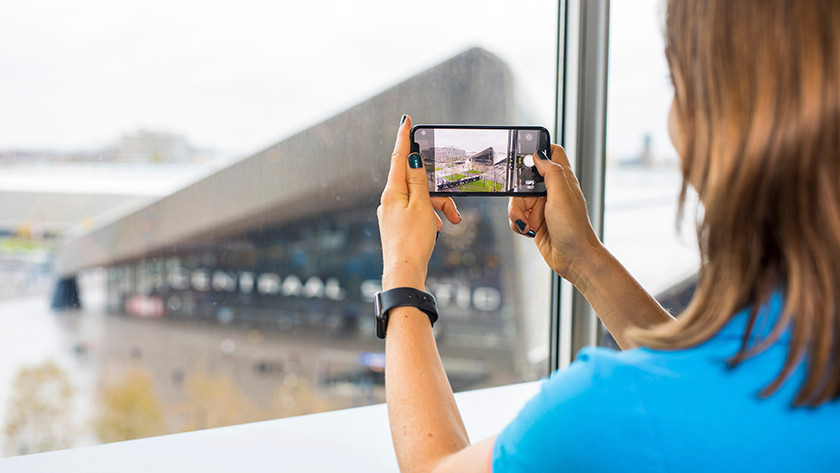 With the burst mode on your iPhone, you can capture moments with moving subjects, such as sports and action photos. When you activate burst mode, your iPhone takes multiple pictures in a row. The newer your iPhone model is, the more pictures per second it takes. Because your phone takes multiple photos in quick succession, you never miss that one unique moment. You can use the burst mode on all devices from the iPhone 5s.
How do you use burst mode?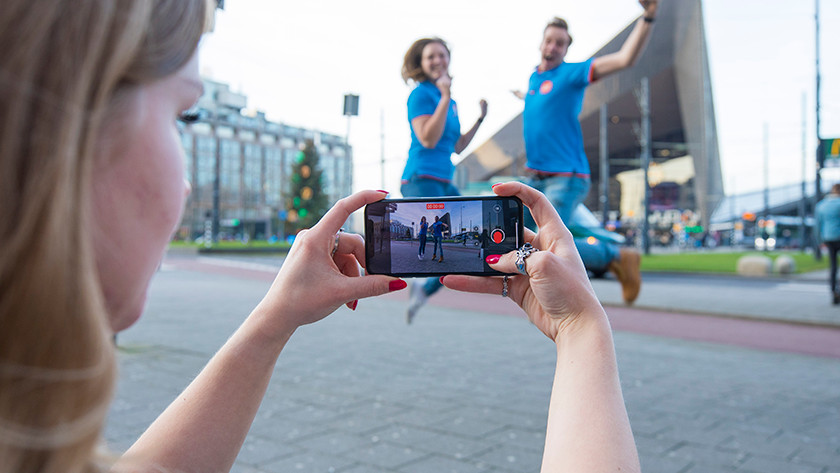 Burst mode is activated by default in iOS. You take a picture in burst mode by holding down the camera button. A shutter sound follows. Your iPhone will now take multiple photos in a row. You'll see a counter while taking photos. As soon as you release the camera button, your device stops taking pictures. You can find all pictures you've taken in the Photos app. You can't switch off burst mode. This is because you decide if you use the mode by holding down the button.
How do you view burst photos?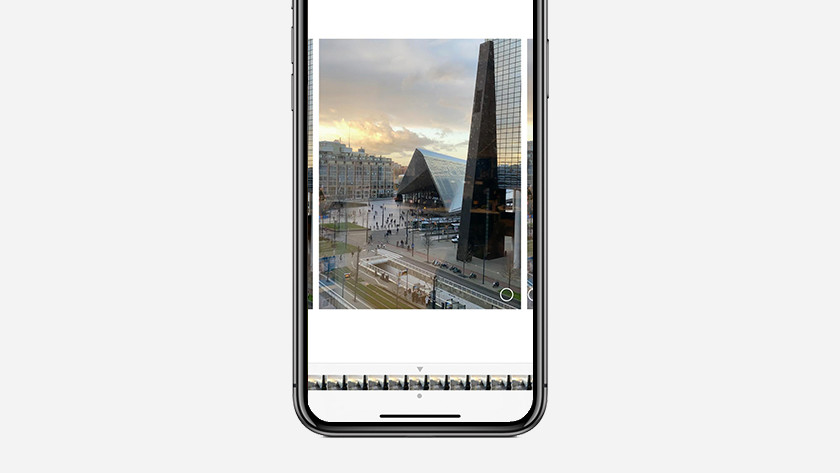 All pictures taken in burst mode are stored in groups in the Photos app. This way, you prevent your reel filling up with the same photos. Now, you can choose which one is the best and delete the rest.
Open the Photos app.
Go to the tab Photos or to the album 'All Photos'.
Open the desired photo. You recognize burst photos by the stack icon.
Tap 'Select'.
How do you choose the best photo?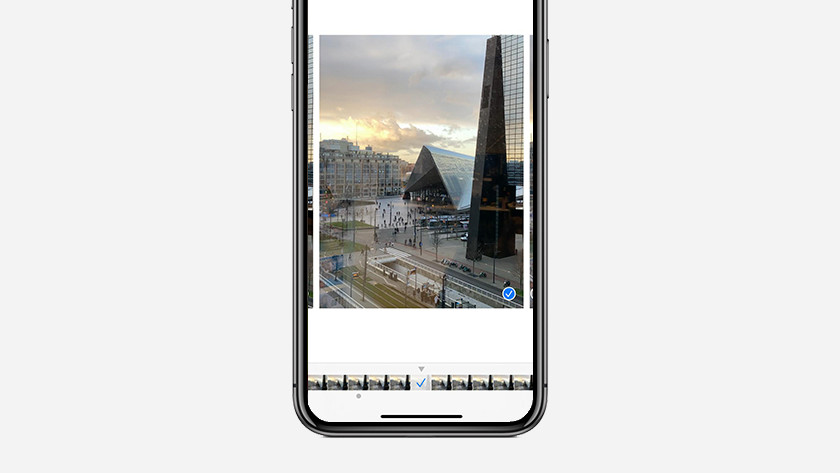 Apple always selects the best photo from the series. It considers sharpness, lighting, and brightness. Swipe to the left and right to browse through all burst photos. You can select the best photo by tapping on it. A blue check mark now appears to indicate you've selected this photo as your favorite. Now tap 'Done'. Save your favorites and remove the other burst photos so your iPhone storage won't fill up too quickly.
Burst mode on iPhone 11 (Pro)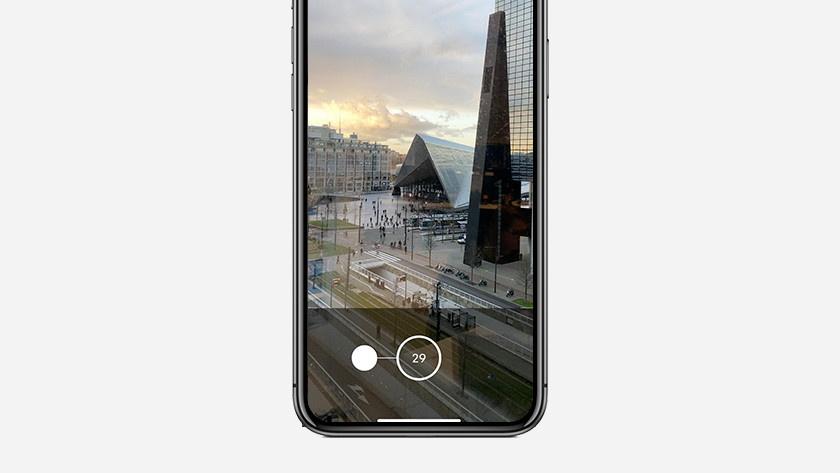 Do you have the iPhone 11 or iPhone 11 Pro? Don't worry, the burst mode is still available. It just works a little different. If you hold down the camera button on your iPhone 11 (Pro), it records a video instead of taking a burst photo. So how do you activate burst mode? Swipe left over the shutter button to take a burst photo and release it when you have enough photos. You do need to swipe over the shutter button fast, or else you activate QuickTake. This is a different function on the iPhone 11 which allows you to quickly record a video in photo mode.
Tips to take the best action photo
The burst mode on your iPhone helps you capture that one special moment. But how do you take such an awesome photo? Find the right angle and don't be afraid to end up in an uncomfortable position. Want to photograph near a slope? Take pictures from a low angle. This way, you emphasize how high the skier or snowboarder jumps. Be careful. Light also plays a big part in a good action photo. Fortunately, there is usually plenty of sun in the mountains so there is enough light to use a higher shutter speed. Want to highlight the person in your picture? Use vignette or an illuminating color filter.
Did this help you?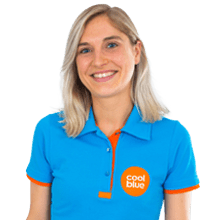 Article by: