What is the Apple M1 chip?
Apple unveiled the first Mac models with the Apple M1 chip on 10 November 2020. This chip with ARM architecture has replaced the Intel processor of previous models. Apple M1 chips are more efficient and have been specially developed for macOS, so they're faster and more economical. You can read all about the Apple M1 Chip on this page.
---
Apple's own processor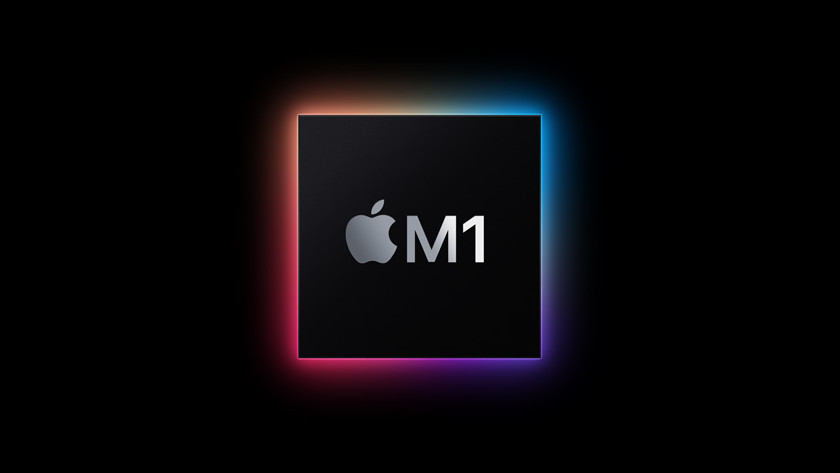 Apple has been making its own processors for years. Think of the A14 Bionic chip in your Apple iPhone, for example. At WWDC 2020, Apple announced that all future Apple Mac models will also have a chip created by Apple itself. The transition to these so-called Apple Silicon chips is now in full swing, thanks to the Apple M1 chip. Because Apple is the developer of these chips, they're tailor made for Apple macOS. This makes it easier for the chip to interact with the software.
All in one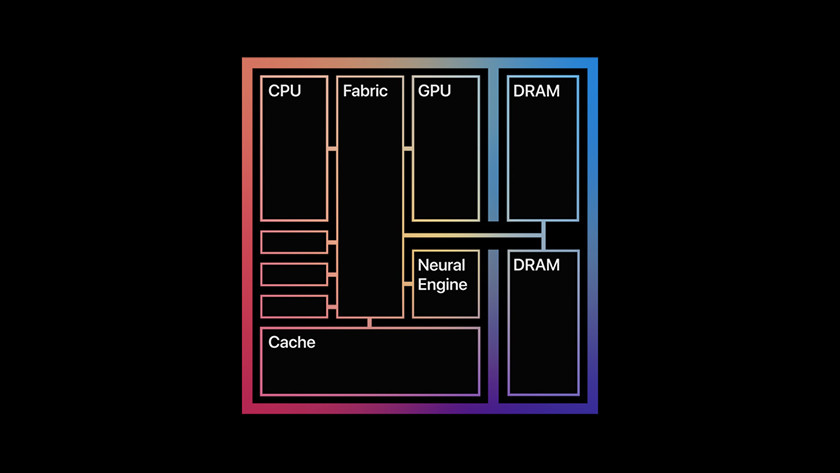 The Apple M1 chip is a System on a Chip (SoC), which means that one chip performs all the calculations. A processor alone isn't enough to run the system of a computer or laptop. This is why the Intel processor in previous models interacted with other components, for example RAM. The M1 chip contains all these important components on one chip. So the chip is not only a processor but also has a graphics processing unit, a Neural Engine, and RAM.
Faster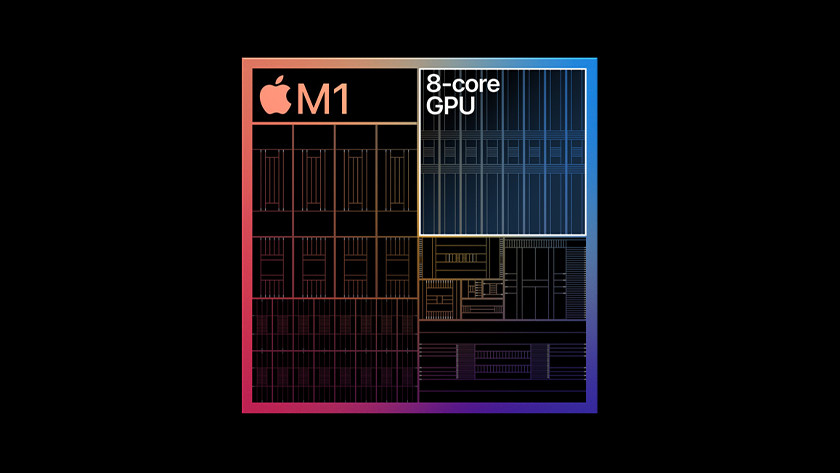 According to Apple, the CPU performance of the M1 chip is 3.5 times faster than that of the Intel Core i7 processor of the Apple MacBook Air. It has 8 processor cores to achieve this high speed. How fast can it go? In benchmark tests, the chip surpasses all previous MacBook models. Even the fastest Apple MacBook Pro 16 inches can't beat the M1, which means it can handle demanding programs like Final Cut Pro.
More energy-efficient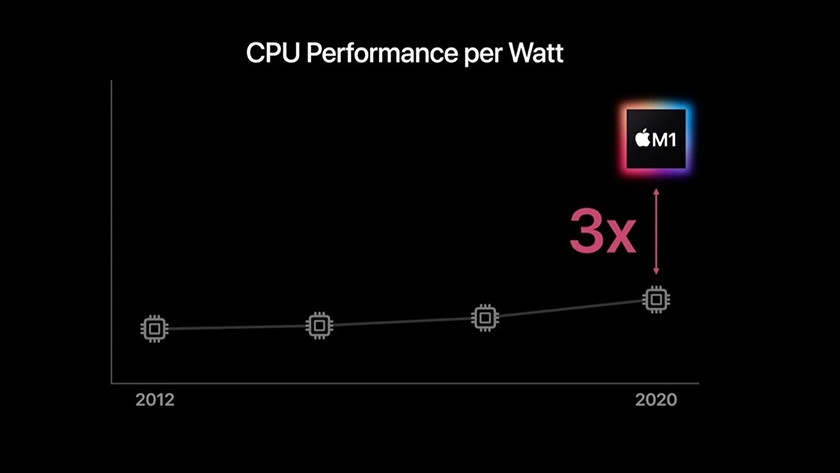 In most cases, a more powerful processor also requires more energy. Still and all, the Apple M1 chip is more energy-efficient. It's designed to deliver maximum speed while costing as little energy as possible. Apple has given it 8 processor cores to achieve that. Four of these are made for optimal performance and the other four are as efficient as possible. The M1 chip switches between these halves on the fly. As a result, Apple MacBook models with an M1 chip last more than 15 hours.
Seamless integration of software and hardware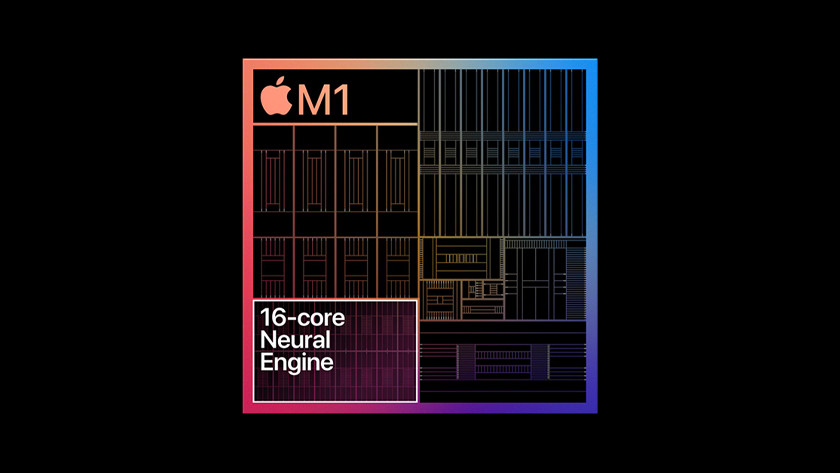 The Apple M1 chip and Apple macOS are made to interact with each other very well. This makes the communication between hardware and software smoother. As a user, you can tell by the fact that tasks run faster and without any lags. But the chip also supports the hardware. Just like your iPhone, the M1 chip has a Neural Engine that supports advanced functions. It automatically processes the image while you're using FaceTime so that you're more clearly visible, for example.
Did this help you?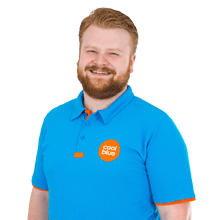 Article by: