Which MacBook is suitable for economics students?
Economics is a broad discipline. There are many economics courses, such as business administration and commercial economics. But what do they have in common? You're mostly working on statistics, strategy, and finance. You need a powerful MacBook for that. Here, you can find out which one.
---
Do you fit this profile?
You're following an economics course like business economics, commercial economics, or communication. You work on things like presentations, organization, statistics, strategy, and finance. During your studies, you write strategy and marketing plans, read and write articles, prepare presentations, and make analyses. To write a marketing or sales plan, you do quantitative and qualitative research. You also often use programs like Python, R, SPSS, Stata, and even Excel to make your own databases.
Recommended specifications for economics students
| | Required | Explanation |
| --- | --- | --- |
| Processor | i5 or i7 | To work in large data sheets, your MacBook needs a fast processor. |
| RAM | 16GB | To do a lot of things at the same time, we recommend 16GB RAM. |
| Storage | 256 or 512GB | Do you use a lot of cloud services? You have enough with 256GB. Otherwise, choose 512GB. |
| Screen size | 13 or 16 inches | Often on the go? Choose 13 inches. If you mainly use your MacBook at home, 16 inches is more comfortable. |
| Software | Microsoft Office and data software | Python, R, Stata, SPSS, and Excel |
Suggested model
International keyboard (QWERTY)
|
Intel Core i5 2.0GHz (10th gen.) - 16GB - 512GB SSD
|
Intel Iris Plus
Add up all these specifications and you arrive at an Apple MacBook Pro 13 inches 2020, for example. With this MacBook, you'll be all set for your economics studies.
Processor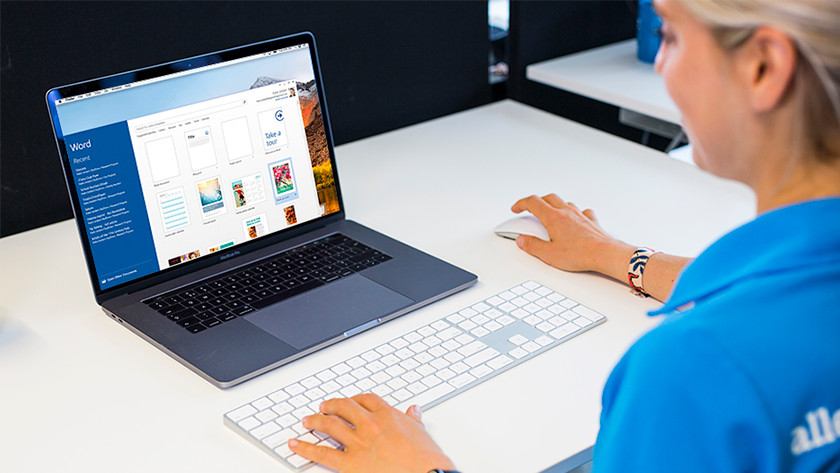 You use programs that require more capacity, like SPSS and Stata. Because your MacBook will have to calculate intensively, we recommend a powerful processor. That way, you'll know for sure that all your programs will run smoothly and without hitches. An Intel Core i5 processor is a good choice if you sometimes work on a large sheet. Do you use the most demanding software regularly? Choose an Intel Core i7 processor.
RAM and storage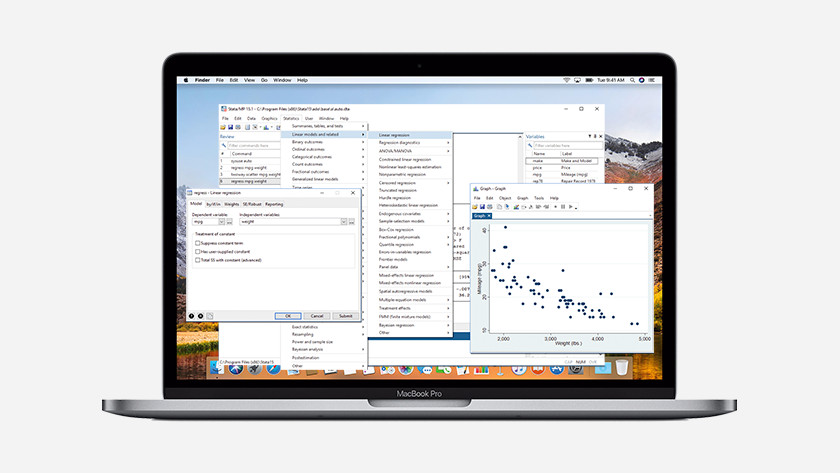 Data analysis requires memory. On top of that, you want to be able to multitask on your MacBook so you can quickly finish your assignments. You need 16GB RAM for that. In addition, you want to to safely store your marketing plans and databases. Do you store a lot of data locally? You need more storage space in that case, for example 512GB. Don't store as much locally and do you use cloud services like iCloud? Choose 256GB.
Screen size
Screen size is very personal. Do you spend a lot of time on the go? A compact screen is often better. A 13-inch MacBook doesn't take up much space in the lecture hall or train. If you spend a lot of time working on data files and staring at numbers for hours, a 15-inch screen might be a good idea.
Conclusion
You need a good MacBook for your economics studies. Not only because you create business plans, but mainly because you work with more demanding programs. An i7 processor is the right choice. Because you do a lot of things at the same time, you also need enough RAM. In addition, you also want to safely store all your data files. With 512GB, you definitely have enough storage. Make sure to choose the screen size that fits your needs.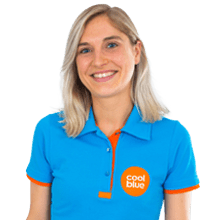 Article by: