Why use a MacBook for your studies?
You're a student looking for a new laptop. You hear through the grapevine and from friends that MacBook is suitable for your studies. "But why?" you might wonder. I'll tell you why Apple MacBook is suitable for your study, and not just in the lecture room, but outside it as well.
Episode MacBook for beginners: students
Would you rather hear why MacBook is suitable for your study? You can. This episode of MacBook for beginners focuses entirely on students. In more than 3 minutes, our vlogger Jasper tells us why Apple MacBook is so suitable for your study.
Durable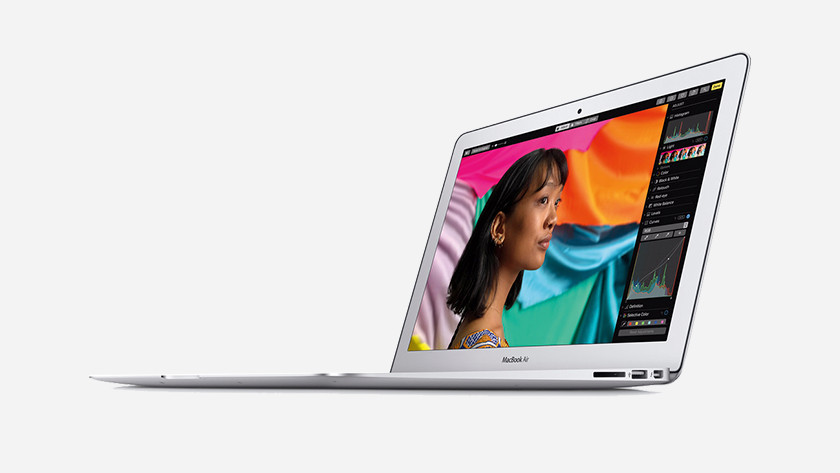 Buying a laptop isn't cheap. If I buy one, I want to be sure that it lasts me a long time. Of course, Apple MacBook is a big investment, but it's an investment for your future. MacBook is always at the top in annual studies on the durability of laptops, so I'll still use my MacBook after my study. Do I want a different laptop after a few years? I can easily get a few hundred euros for my old MacBook. Apple MacBook has a high trade-in value.
User friendliness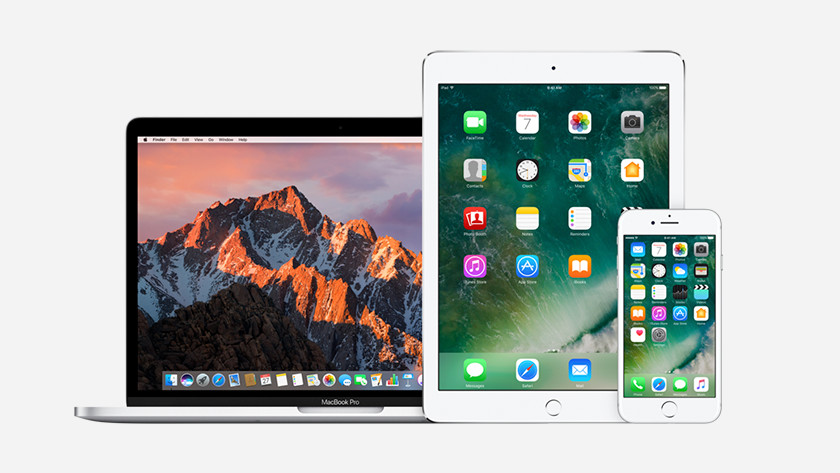 If you're already familiar with other Apple products, you'll know how user-friendly the operating system is. Both my younger nephew and my grandfather can handle it without problems. The same goes for MacBook. In addition, all Apple products work seamlessly together. With iCloud, I keep all my photos, documents, and music synchronized on all my devices. If I work on a document on my iPhone, I can easily continue on my MacBook. I can also take a phone call via my MacBook. Everything's possible.
Reliable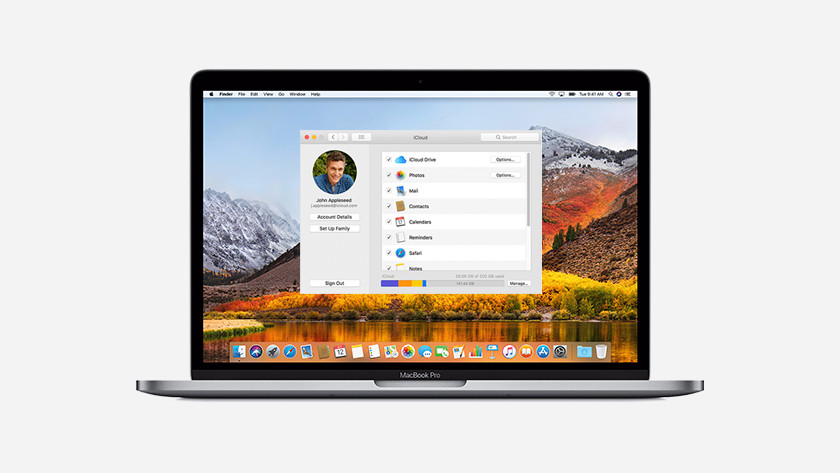 MacOS, the MacBook operating system, is specially built for Apple computers, allowing software and hardware to work seamlessly together. Programs don't freeze and I'm not worried about viruses, malware, or other digital threats. Installing a (paid) virus scanner is not a must. I'm not afraid that my MacBook will crash and I lost all my documents. I also save these documents via iCloud, so that I can always access them. That way, I never lose anything and I never have to start over with an assignment.
Battery life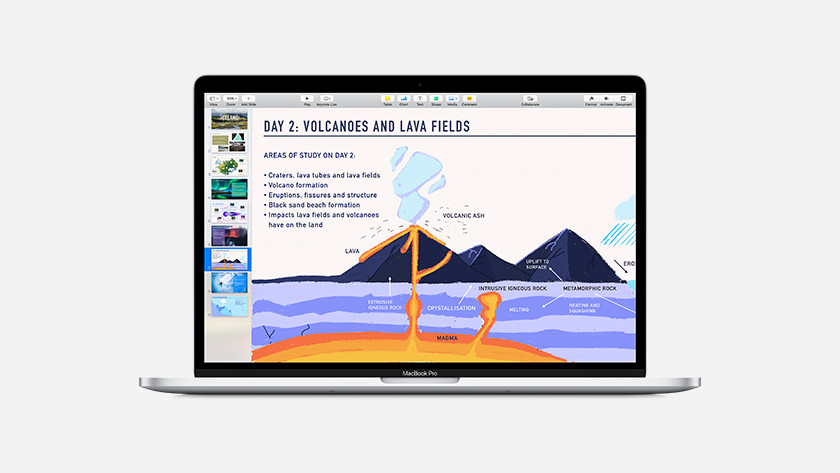 MacBook always scores well in studies of laptop battery life. With a fully charged battery, Apple MacBook easily lasts an entire school day. I don't have to carry a charger with me, and I'll still have enough battery left to relax and watch a movie or series in the train ride home. The Apple MacBook battery lasts about 12 hours on average. How quickly the battery runs out, of course, depends on how intensively I use my MacBook.
Portability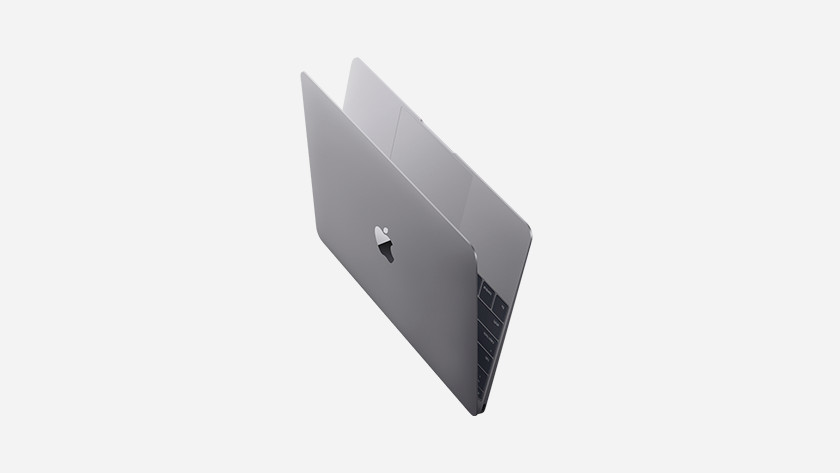 As a student you're often on the go. You might spend some time in the train every day. To kill time, I often grab my MacBook to do some school work or watch a movie. Apple MacBook has a super slim design and weighs about 1 kilogram. I can easily grab my MacBook in the train and I don't have to carry kilos to school. After all, study books are already heavy enough. What's also useful is that the MacBook's large trackpad makes a mouse obsolete. As a result, I never need to get completely set up in the lecture hall or in the train, but I can start right away.
Apps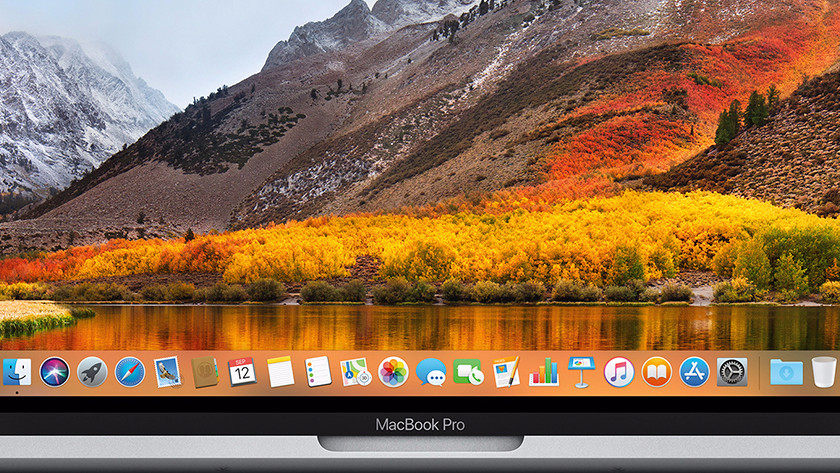 On Apple MacBook, I find a number of default apps that are indispensable for me as a student. For example, I use Calendar, Notes, and Reminders to plan my study activities. I also make extensive use of Mail, Messaging, and FaceTime to keep in touch with my fellow students. These apps are installed on my MacBook, Apple Watch, iPhone etc. by default. Microsoft Office isn't pre-installed on my MacBook, but MacBook is suitable for this software. I just buy the Office suite and easily install it on my MacBook.
Design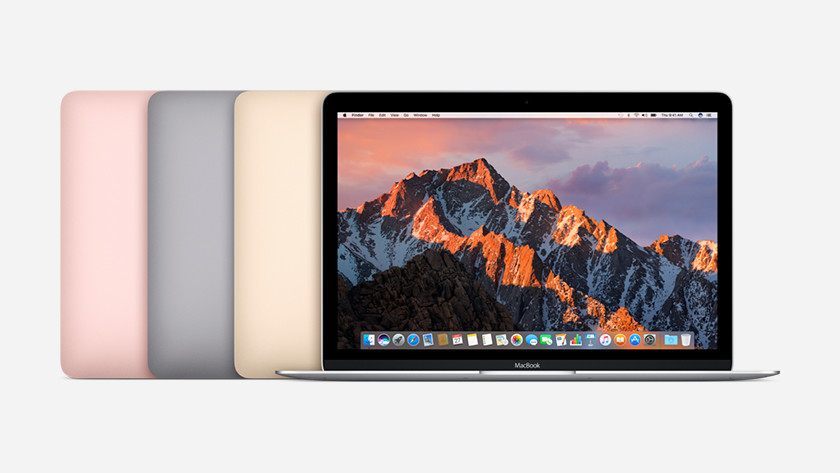 Finally, we can't forget about the design. To be honest, MacBook also looks great. Apple keeps it simple and minimalistic, and it works. Looks are also important in the lecture room. And don't forget: besides looking appealing, MacBook is also solid. Apple MacBook can take a hit, and that's great when I carry it everywhere every day. Believe me, Apple MacBook is my favorite study buddy, and I won't leave it at home any time soon.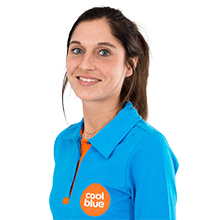 Article by: