Why use a MacBook for your studies?
You're a student looking for a new laptop. You hear through the grapevine that an Apple MacBook is suitable for your studies. "But why?" you might wonder. I'll tell you why MacBook is suitable for your study, and not just in the lecture room, but outside it as well.
---
1. Battery life
The Apple MacBook has enough battery life to get through the entire day. With a fully charged battery, I can use my MacBook for an entire school day without having to charge it. Even when I'm on the train back home, I still have enough power left to watch an episode of my favorite show. On average, the Apple MacBook's battery lasts about 12 hours. Of course, how quickly the battery drains does depend on how intensively I use my MacBook.
2. Durable and reliable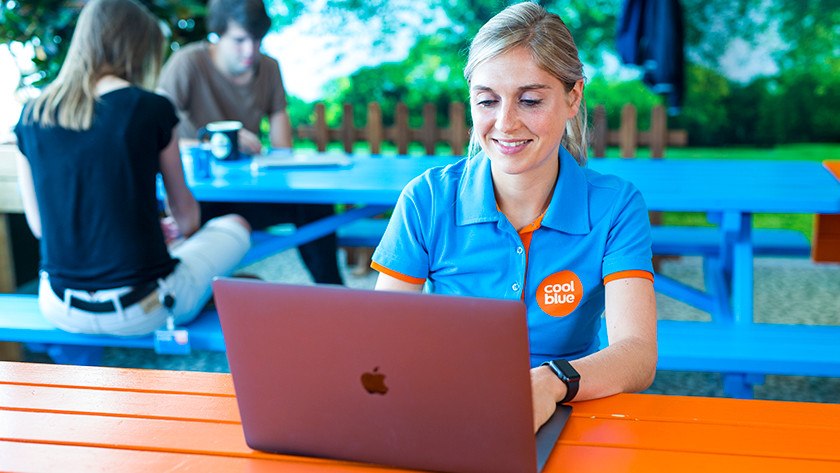 A MacBook isn't very cheap to buy, but it's an investment for the future. You not only use a MacBook during your study, but after that as well. And if you do want a different laptop after a few years, you can easily get a few hundred euros for your MacBook, thanks to the high trade-in value. A MacBook won't let you down, even in the future. You won't need to worry about viruses either. Software and hardware work seamlessly together, so programs won't freeze and you don't need to worry about digital threats.
3. Design and portability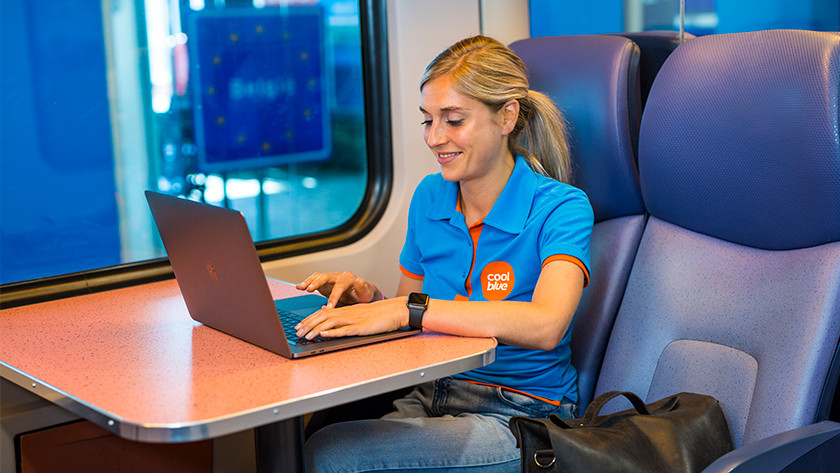 As a student, you're often on the go. An Apple MacBook has a super slim design and weighs about 1 kilogram. That means you don't need to carry around several kilos in your backpack, since textbooks alone are plenty heavy. And let's be honest, looks do matter. Fortunately, its minimalist design makes the Apple MacBook look fantastic as well. In addition, a MacBook can take a hit, which is great when you bring it with you wherever you go. Because once you've got a MacBook, you won't leave home without it any time soon.
4. Apps and ecosystem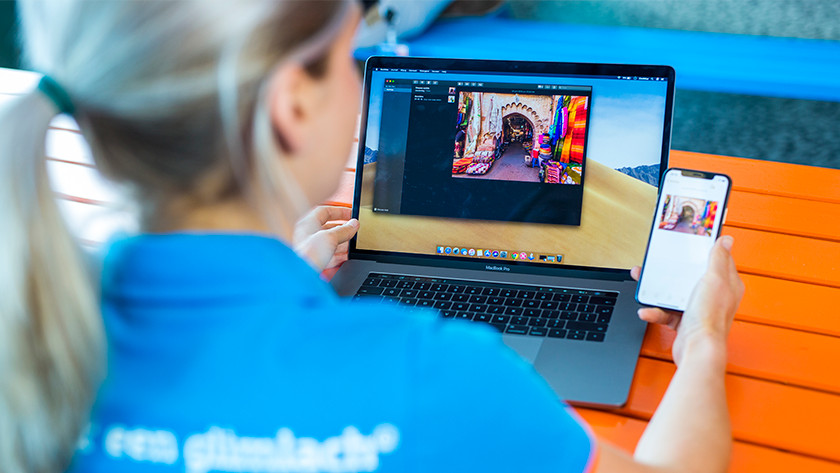 You'll find a number of default apps on a MacBook that are indispensable for you as a student. Think of Calendar, Notes, and Reminders to plan your study activities. There's also Mail, Messaging, and FaceTime to stay in touch with your fellow students. And what's also ideal is that thanks to Apple's ecosystem, all your Apple products work seamlessly together. That means you can start working on a presentation on your MacBook, then finish it on your iPad. Getting a phone call? Of course, you can answer it on your iPhone, but you can also just do it on your MacBook.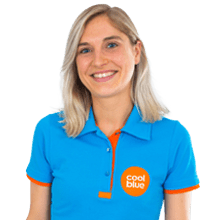 Article by: