Where do I get 4K images?
With a 4K television you're all set to watch razor-sharp images. Keep in mind that it's important that the images you want to play must also support this resolution. At the moment, the availability of 4K movies or series is rather limited. On this page, I'll tell you where to find this content.
---
Netflix
This video service is increasingly offering it movies and series in 4K. Think of popular series like Breaking Bad and House of Cards. Via the search bar, you can easily search Netflix for available 4K content. In order to view images in the highest resolution, you need a smart TV with an integrated Netflix app. If you don't have this, you can connect a Chromecast Ultra to your television. The final condition is that you own a paid Netflix Premium subscription.
YouTube
When you open YouTube and filter for 4K resolution, you'll find more than 6 million videos. Compared to Netflix, you'll barely find any movies or full series here. YouTube's 4K content mostly consists of nature videos, movie trailers, and vlogs. YouTube has the advantage of being free and it's an app that's accessible on almost every smart TV. This means there's a good chance that you have access to this service.
Other video services
Netflix and YouTube aren't the only services that support 4K. Unfortunately, the availability of alternatives is still limited or poorly accessible. For Amazon Prime Video, you need a television with the Amazon app, for example. This app is available on LG smart TV's and Samsung Sony smart TVs from 2015 and later. Videoland currently only offers the series Zwarte Tulp in 4K. The Videoland app is only available for select Samsung TVs.
Ultra HD Blu-ray
Naturally, you can also purchases a physical copy of your favorite movie or series. Film studios such as 20th Century Fox and Sony increasingly publish UHD Blu-rays. You can recognize these discs by the UHD logo on the front of the cover. Keep in mind that you need an UHD Blu-ray player to play these discs. With a standard Blu-ray player you won't be able fully utilize the image quality of your UHD TV and Blu-ray disc.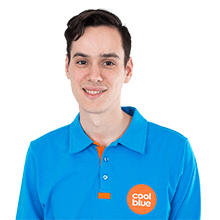 Article by:
Laurence
Television Expert.