How do you listen to music with your Apple Watch?
You can wear the Apple Watch at work to be kept informed of any important messages, but also while you're running or at the gym. A big plus of wearing the Apple Watch during exercise is that you can listen to your favorite music without having to bring along your phone. In this article, we'll tell you how this works in 4 steps.
---
1. Pair Bluetooth earbuds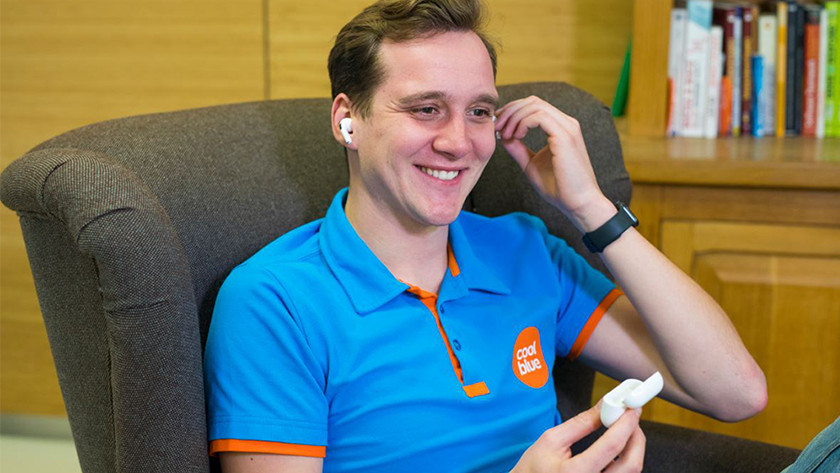 If you want to listen to music via your Apple Watch, you need your iPhone as well as Bluetooth earbuds, for example the Apple AirPods or Bluetooth headphones. The Apple Watch doesn't have a 3.5mm jack to connect wired earbuds to. To pair the wireless Apple AirPods with your Apple Watch, go to Settings and select Bluetooth. The Apple Watch will look for available Bluetooth devices. Your AirPods are now connected.
2. Download music via Apple Music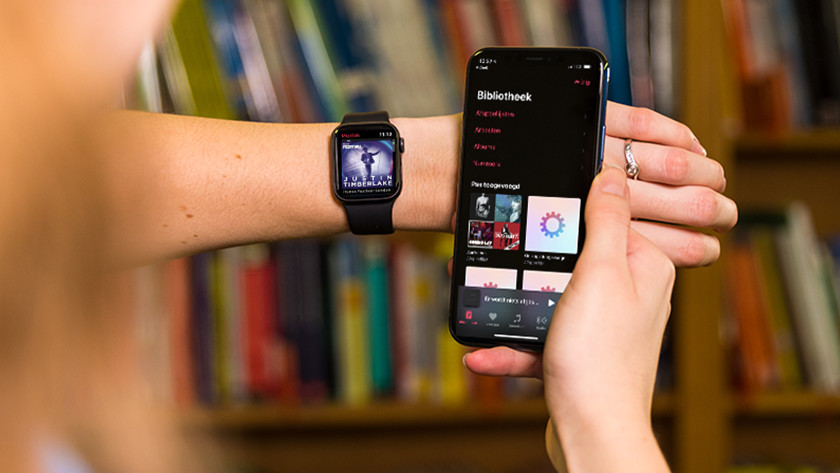 On your iPhone, you can download your favorite songs or albums via Apple Music. This allows you to play the music offline from your Apple Watch, without an internet connection. That's useful if you want to leave your phone at home. You can also create a playlist. Go to Library on your iPhone in Apple Music and tap Playlists. Tap New Playlist and list all your favorite running songs.
3. Synchronize music with your Apple Watch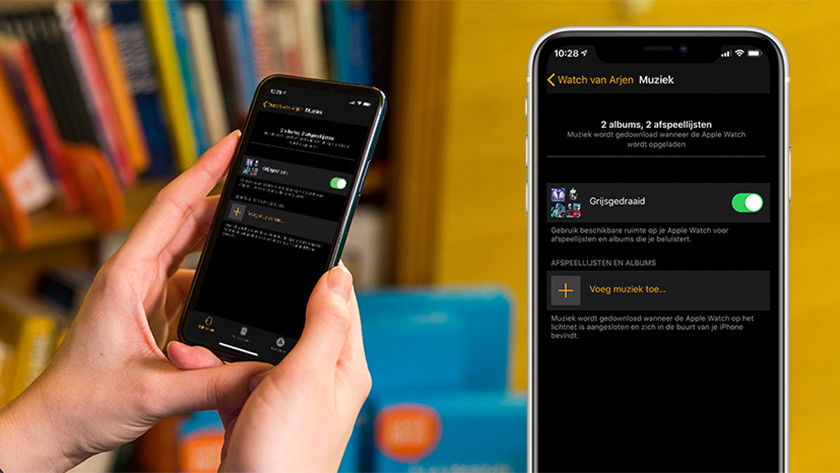 Now that your music is available offline, synchronize the songs with your Apple Watch. Set your Apple Watch on its charger and make sure that it's charging. Open the Apple Watch app on your iPhone. In the My Watch tab, choose the option Music and tap Add Music. Select the playlist you want on your Apple Watch. Tap the icon Sync to transfer the music from your iPhone to your Apple Watch. You can see the progress in the app. When synchronization is complete, take your Apple Watch off charge and you can use it again.
4. Listen to music via your Apple Watch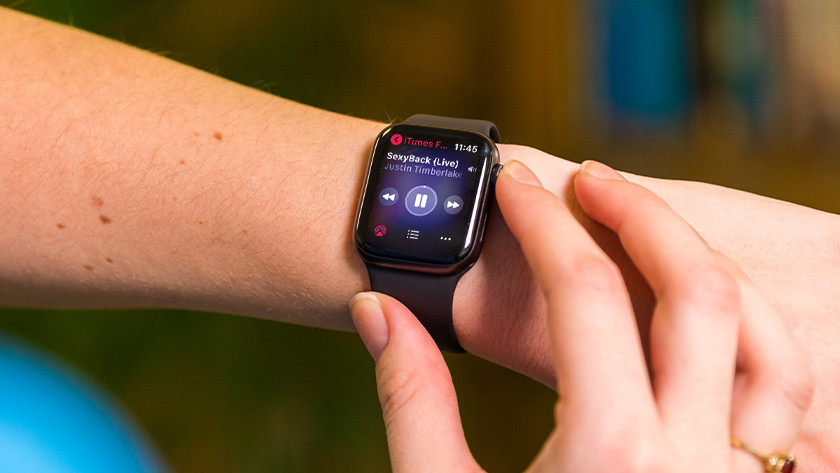 To play music via your Apple Watch, press the Digital Crown on the side and open Apple Music. Select the music you want to listen to. You can navigate through your other apps while your music continues to play. Are you listening to music via Spotify and is your iPhone nearby? You can also listen to music via Spotify on the Apple Watch. This only works if you keep your iPhone close to your Apple Watch.
Did this help you?