What drill accessories do I need?
You buy a drill because you are going to drill. Logical. Often you get a bit or a drill, but of course you are not there yet. Which accessories do you really need to be able to handle almost every drill job in and around the house? I put the most important in this article for you in a row.
---
Drilling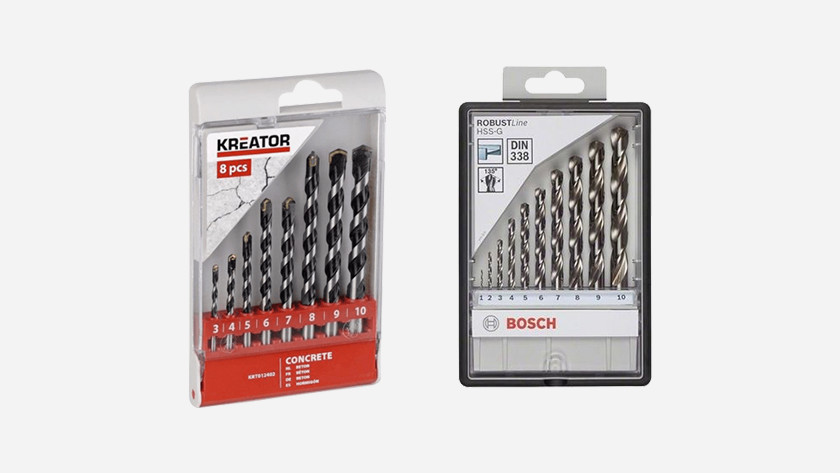 An in-store, but it can only be made: without drilling you do not start much with a drill. At least, if you want to drill a hole somewhere. When purchasing drills, you mainly pay attention to the type of drill. So you do not drill in wood with a stone drill and a metal drill does not make a dent in concrete. Every material needs its own drill that differs from other drills mainly in the head. In addition, the length of the drill and the intake (quick-release or SDS-version) are important.
Bits
You can of course tighten screws with a screwdriver, but a drill bit equipped with a bit works much faster. You also use bits for screwing without pre-drilling in soft wood and for furniture assembly. Most common are Philips and Pozidriv bits, but if you want to be sure that you have the material for every screw job, go for a varied bit set. With most drills you use a (magnetic) bit holder so that the bit is firmly in the drill head.
Chisels
Have a tile wall ever been demolished with only a hammer and a chisel? I do. A great job when you want to get rid of it in a legitimate way. Very exhausting and you miss out, then you better not have monitor kids in the neighborhood. It's all a lot easier when you go for a combihamer or breaker that provides you with a chisel. Thanks to the SDS recording, the tool can not move. Chisels are available in many varieties; Point and flat chisels for demolition and hollow or slotted chisels for making trenches for cables, for example.
Batteries and chargers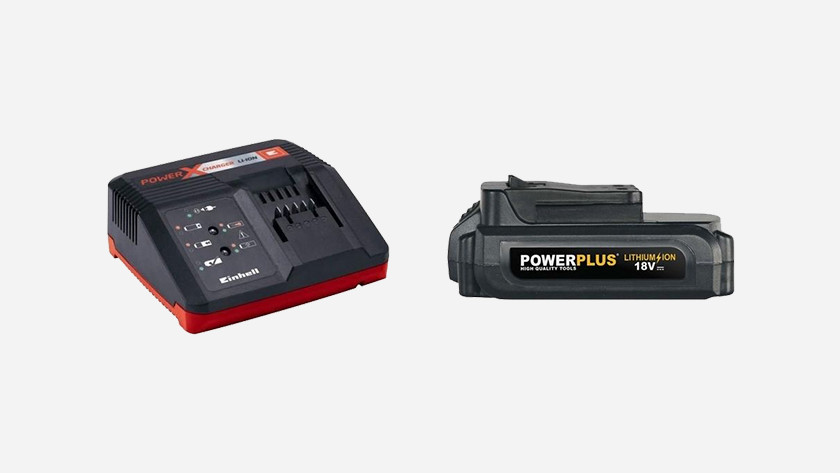 Not relevant for all drills - after all, they are also connected to mains power - but for the battery variants extra batteries and matching chargers can often be obtained. That way you can replace a battery that really runs out or you go for that little extra power. Especially when you are in a place where a power point is not available, having an extra battery can be welcome. Pretty annoying, of course, when you're just comfortable in your job and you're forced to pause because your battery is empty.
Extension cables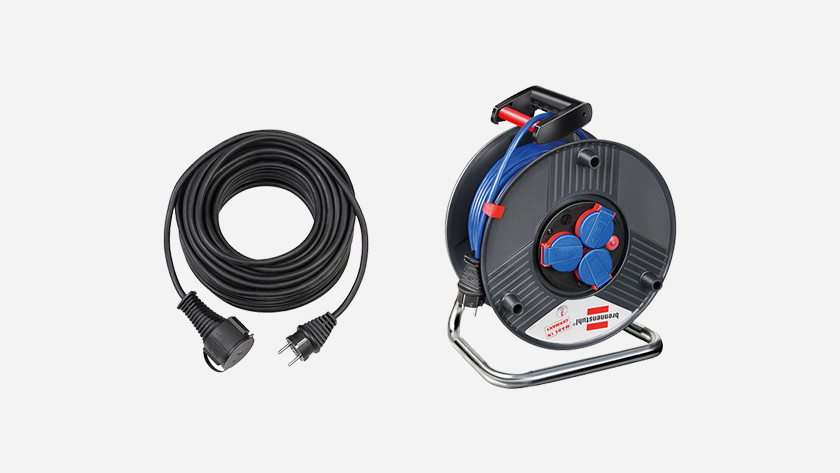 Also not relevant for all drilling machines - they are also on battery after all - but for the machines on mains power an extension cable is often indispensable. Most drills are equipped with a 1.5 to 3 meter long power cord. The probability that the job is exactly within that distance of an outlet is very small. You do well to have an extension cord in the house when you do a lot of work. As far as extension cords are concerned, there are quite a few flavors that mainly relate to the protection, insulation and sheathing of the cable.
Article by: