Advice on bit sets
There are different kinds of screws that you can use in combination with an electric screwdriver in order to get your job done. Choosing the right screw has a lot to do with choosing the right bit (set). Just like every pot has a lid, every screw has a bit. We've made a list of the different kinds of bits for you.
---
Cross-head (philips) screws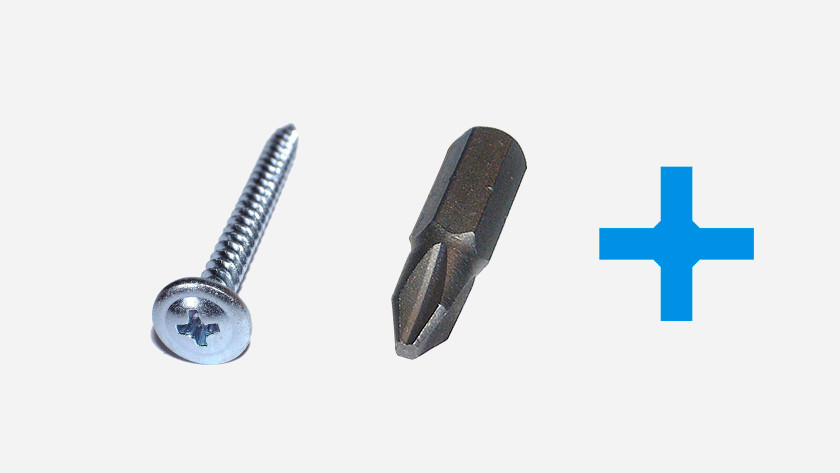 Ask someone to name a type of screw, and most will say cross-head screw. That's not surprising, since they are the most commonly used screws. You can identify these screws from the cross on the top. The most common cross-head screws are Phillips head screws. It should be obvious, but it's best to use a Phillips bit to tighten these screws. If your drill already includes a standard bit, 9 times out of 10, it's a Phillips bit. It never hurts to have more in different sizes though.
Pozidriv screws
Pozidriv screws also have cross heads, but thanks to extra indentations on the head, you get a little more grip than with a Phillips screw. The extra grip also enables you to tighten the screws into the material even from a slight angle. This can come in handy when you're working in tight spaces. You can also apply more torque if you use screws with a Pozidriv cross head, ensuring that the screw will be even tighter. A Pozidriv bit is the type of bit you should use for a Pozidriv screw.
Slotted (flat-head) screws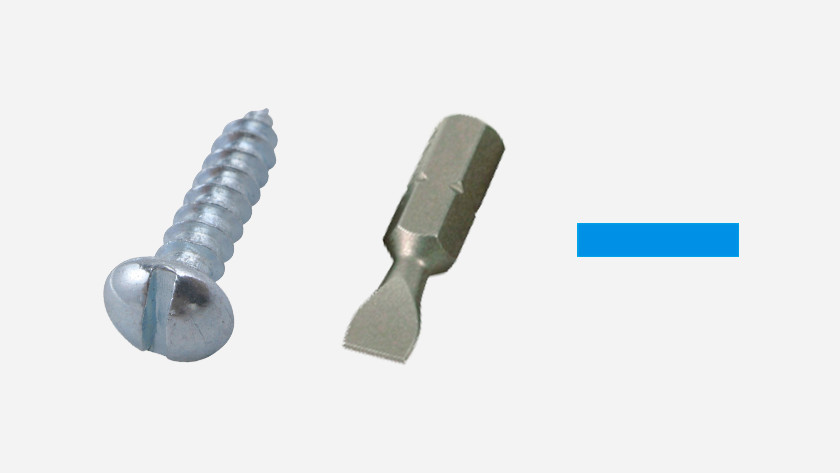 A slotted or flat-head screw: the simplest type of screw head. You see them primarily in older homes because this type of screw used to be the standard. Nowadays, they've been fallen out of favor compared to cross-head or Phillips screws. The downside of slotted screws is that you slip out of the slot more easily when using a screwdriver or electric screwdriver because you don't have a lot of grip. Using the right slotted bit can reduce the chance of slippage. When using this type of bit, make sure that the thickness of the bit is almost exactly the same as the slot in the screw head for the tightest possible fit.
Torx screws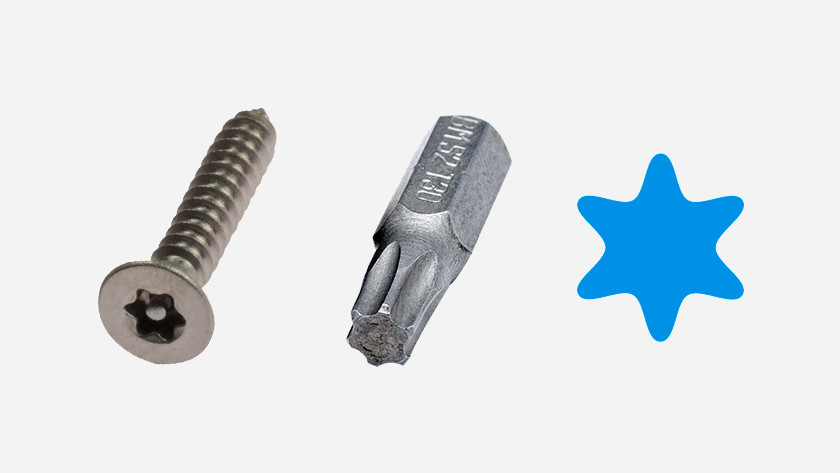 Torx screws are used for heavy-duty jobs. The head of a Torx screw looks like a star shape with rounded points. The many 'teeth' you put the Torx bit in ensure perfect grip and let you apply a lot of force. The chance that the bit will slip out of the Torx screw is low. Torx screws are used a lot in car manufacturing and household appliances. It's essential that the size of the Torx screws corresponds exactly to that of the Torx bit.
Allen (hex) screws
The Allen screw can be identified from the hexagonal recess on top of the screw. They're often found in (Swedish) furniture that you have to assemble yourself and also on bikes and mopeds. Allen screws are also called hex screws, because of the typical six-sided hole (mnemonic device: hex is the Greek word for six). In order to tighten hex screws, you need an Allen key (you've undoubtedly seen them; those little L-shaped metal rods), but there are also Allen bits.
Do I need a bit holder?
If you have a lot of screws to tighten or unscrew, it helps if you can do it quickly. Bits can be changed easily if you use a bit holder. It could also be the case that your electric screwdriver has an SDS drill head, but the bits you want to use require a quick release drill head. In that case, a bit holder is a good solution. Many bit sets contain a (magnetic) bit holder, but you can also buy them separately.