Advice on computers
You are looking for a computer but do not know what to look out for. We are happy to help you find the best computer that suits your needs and budget. You can buy a computer in 5 different forms. We distinguish between desktops, laptops and all-in-ones.
---
Desktops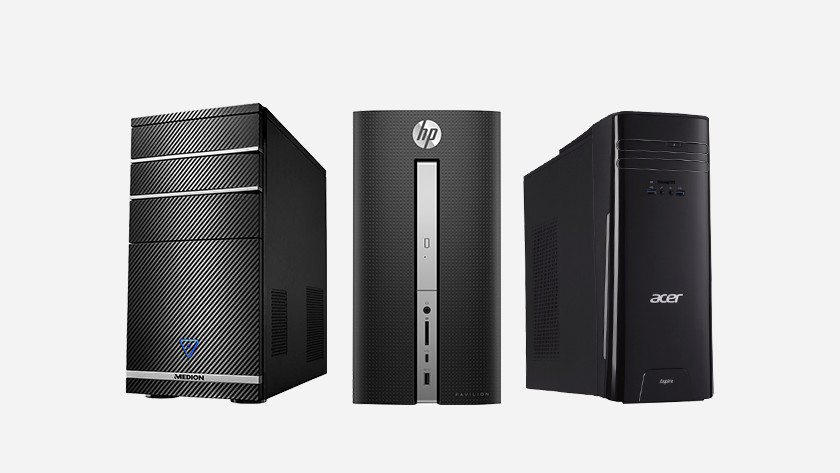 If you think of a PC, you quickly think of a desktop. Desktops come in all sorts of shapes and sizes: small PCs that are easily removed from view for the most basic tasks, to cool gaming desktops with RGB lighting in all colors of the rainbow for gaming at the highest settings.
Advantages of a desktop
Parts often replaceable
Choose your own mouse, keyboard and monitor
More powerful parts than other computer types
Disadvantages of a desktop
Immobile: desktops are often large and heavy
Relatively expensive in purchase
All-in-One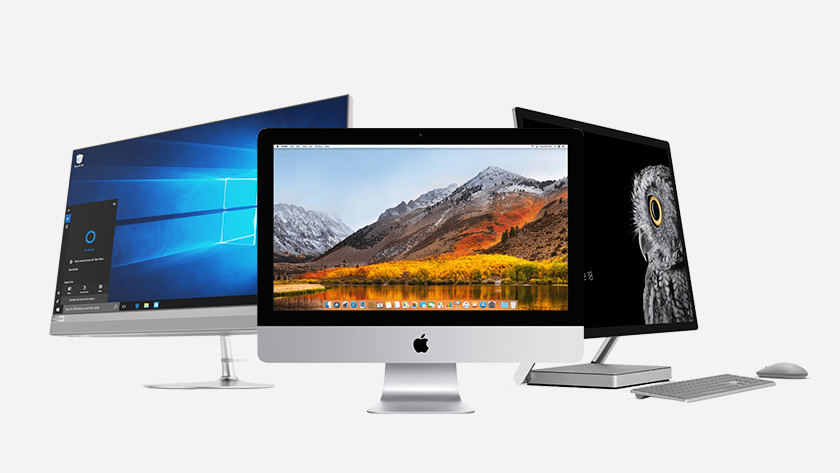 As the name suggests, an all-in-one is all-in-one. Well, almost everything. The computer and the screen are packed together at an all-in-one, which makes it work well. The big advantage is that your desk, workplace or room will look particularly neat and tidy.
Benefits of an all-in-one
Clean and stylish appearance
Parts work together excellently
Takes up little space
Disadvantages of an all-in-one
Expanding and upgrading is more difficult than with desktops
If something breaks, you often have to replace everything
Laptops
Laptops combine a screen, keyboard and computer in one compact housing. Most laptops are all in the 10 and 17 inch format. The big advantage is that a laptop is easy to transport. If you travel a lot, a laptop is often an ideal computer for you.
Benefits of a laptop
Easy to carry or store
No power cable required for use
Models with touchscreen let you operate your laptop with your fingers
Disadvantages of a laptop
Less powerful hardware and smaller screen
Limited connection possibilities for accessories and peripherals
Mini PCs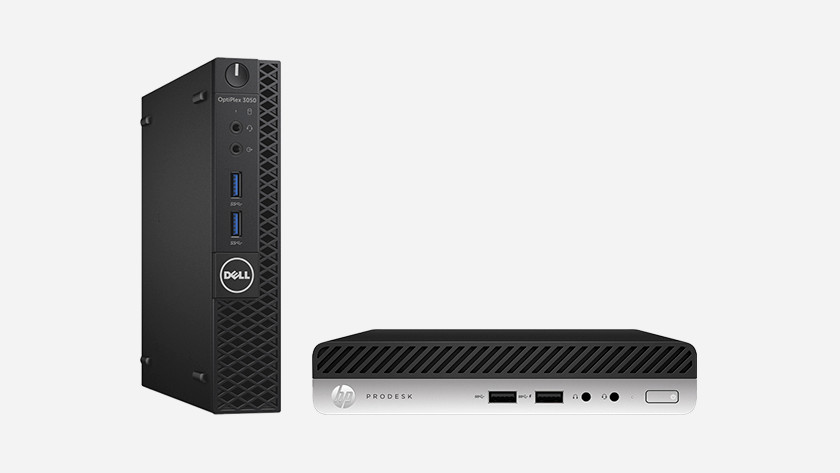 A mini PC is a full computer, but in a smaller format. You easily place a mini PC out of sight, so that your desk always looks neat and tidy. Most mini PCs are made for browsing and e-mailing, but with a Mac Mini you also edit photos, for example. However, the number of connections on a mini PC is often limited and the hardware is less powerful than with a full desktop.
Advantages of a mini pc
Small size and easy to place out of sight
Relatively cheap to purchase
Feels like a full-fledged computer
Disadvantages of a mini pc
Limited number of connections
Less powerful hardware than a desktop
Stick PCs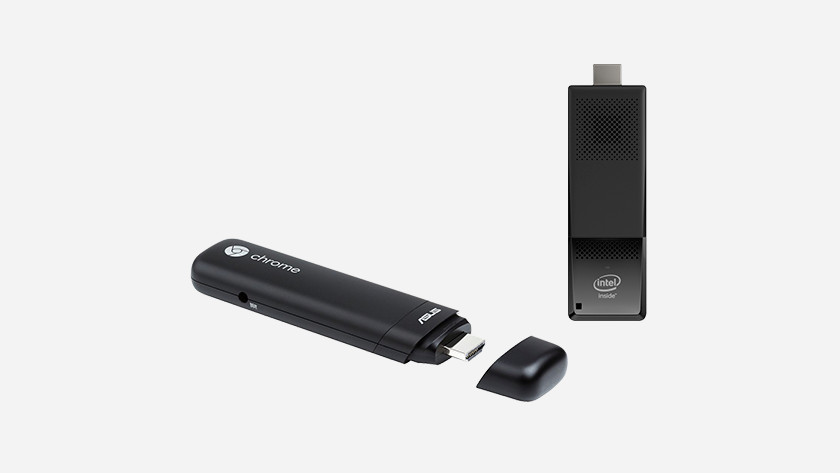 A stick pc is a kind of large usb stick that functions as a PC. You connect the stick via an HDMI port and use your TV as a computer. Because it is a stick, you can take it with you very easily. This way you can use it wherever you have access to a screen.
Benefits of a stick pc
Light and compact, making it easy to carry a stick pc
Equipped with SSD for quick start up
Suitable for both monitors and televisions
Disadvantages of a stick pc
Limited storage capacity
Only suitable for surfing the internet, e-mailing and watching movies
Software and accessories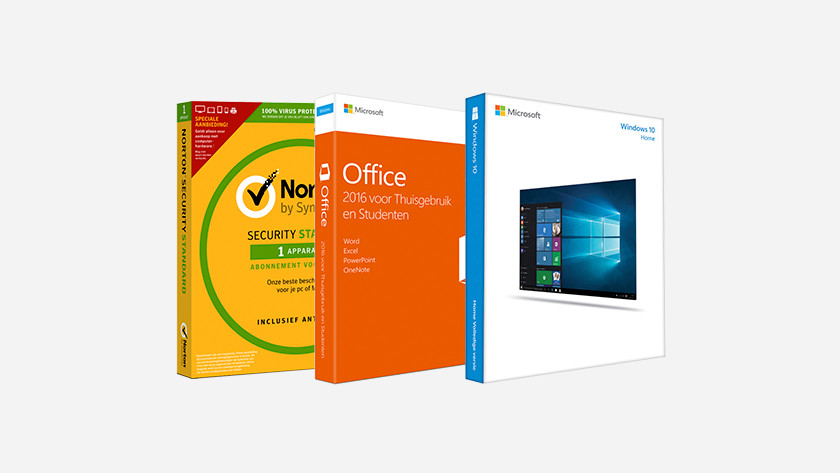 Software
No software is usually supplied with your computer. You have to buy it separately. Complete your computer with Microsoft Office, or go for Adobe Photoshop CC or Adobe Premium Pro for editing videos and photos. Protect your computer against malware and viruses with anti-virus software and ensure that your computer always continues to perform optimally.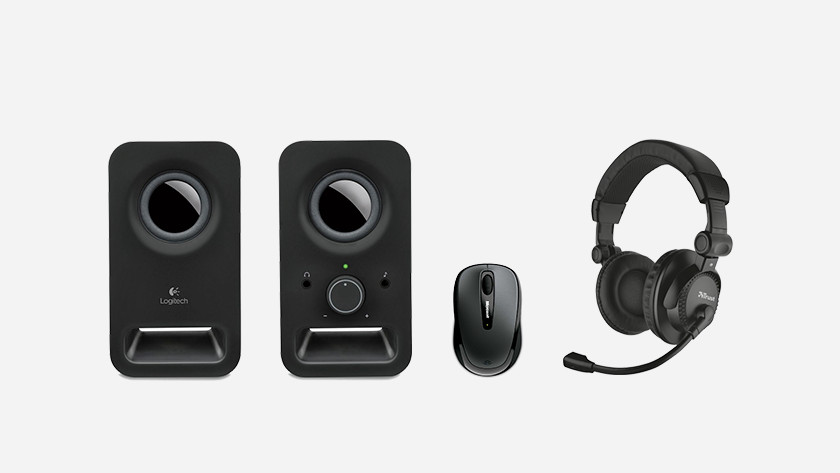 Accessories
Accessories are indispensable with your computer. Customize your laptop, desktop or all-in-one to your own taste with a different keyboard, headset or an extra set of speakers. Do you need extra storage space? Then choose an external or internal hard disk to store extra files. Below you will find all computer accessories.
Do you have any questions?
Do you have any additional questions or do you want to know more about computers and their accessories? Our customer service will gladly help you choose the best computer for you. We are available 7 days a week by telephone, e-mail, Twitter or Facebook.
Did this help you?