How do I connect my Apple Watch to my iPhone?
The postal worker came and finally brought my Apple Watch. Yay! I sit down on the couch and see that the smartwatch is already charged. Nice. But how do I connect the watch to my iPhone? In this article, I'll tell you about my findings, so that you know exactly what you need to do.
---
Step 1: Charge it a little bit more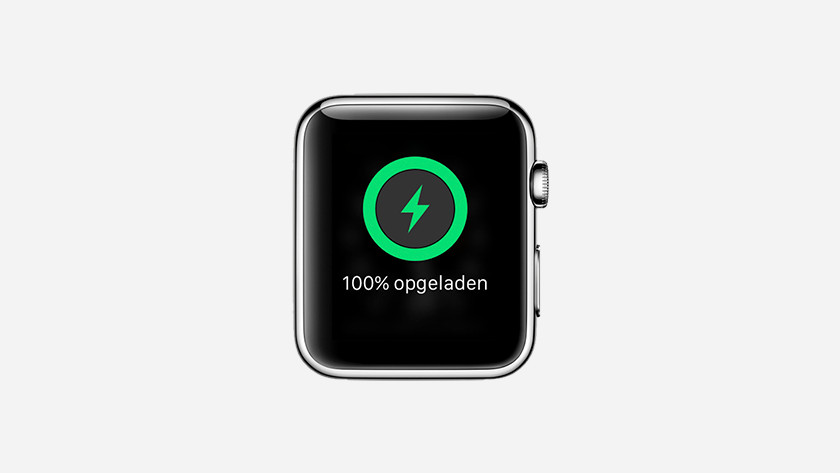 First of all, I want to make sure that my iPhone is connected to the Internet and Bluetooth. When you take the Apple Watch out of the box, it's already charged, but since I'm a real control freak, I charge it anyway. After all, it's very annoying when your smartwatch of phone dies when it's halfway through linking it. I can turn on the watch by pressing the round button on the right side. Wait until the Apple logo appears on the screen to release the button. Once my Apple Watch is fully charged, I take it out of the charger.
Step 2: Connecting the Apple Watch
I open the Apple Watch app on my iPhone. I don't have to download it, because the app comes with the iPhone. A list of languages will appear on the smartwatch. I use the touchscreen to press 'Dutch'. When you click 'Start', you'll see an animation on the Apple Watch. A camera with a square viewfinder will appear on the iPhone. I make sure to get the screen of my Apple Watch in the center of the viewfinder. The following message should appear: "Your Apple Watch is linked."
Step 3: Configuration and password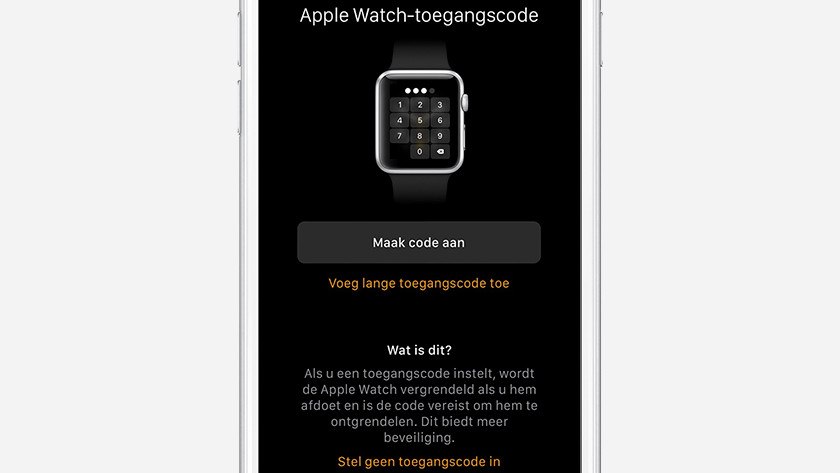 I'm going to configure and secure my Apple Watch. First of all, I indicate that my Apple Watch is new. I then select which wrist I want to wear the smartwatch on. Apple has thought of left-handed people, and the watch will turn the screen the right direction. Read the terms and conditions and click 'Agree'. Don't want others to see your data when you're not wearing your Apple Watch? Set a password by pressing 'Create a password'. Useful if you have curious roommates.
Step 4: Apps on an Apple Watch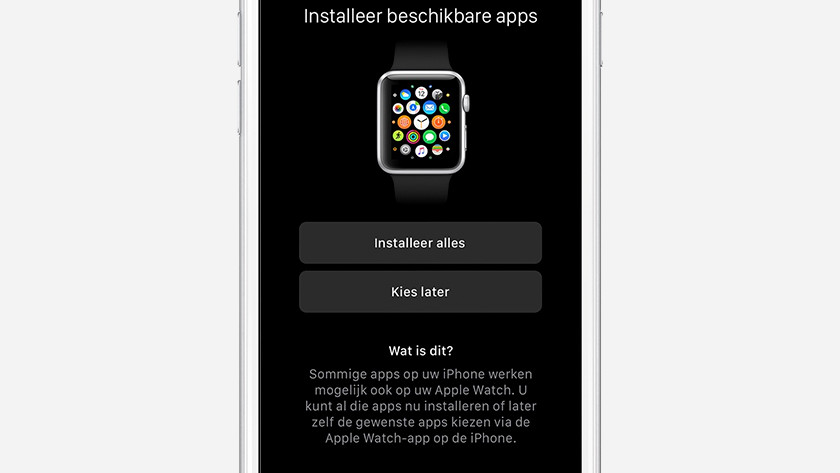 Time for the best part: installing apps on my Apple Watch. The smartwatch gives you two options: 'Install everything' or 'Choose later'. You might be tempted to install everything now, but your Apple Watch will need a lot of time to synchronize. It is best to press 'Choose later'. You'll get standard apps like mail and iMessage. You can decide which cool apps, like a fitness tracker or your favorite store's app, you want to install. For now, the installation can begin.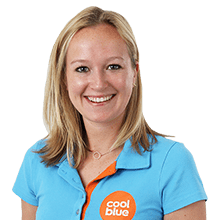 Article by: