The distinctive features of the Asus ROG laptops
Gaming laptops differ from 'regular' laptops because of a number of features that supposedly make you a better gamer. This also goes for the Asus ROG (Republic Of Gamers) laptops. Below, you can read what those distinguishing features are.
---
Gaming keyboard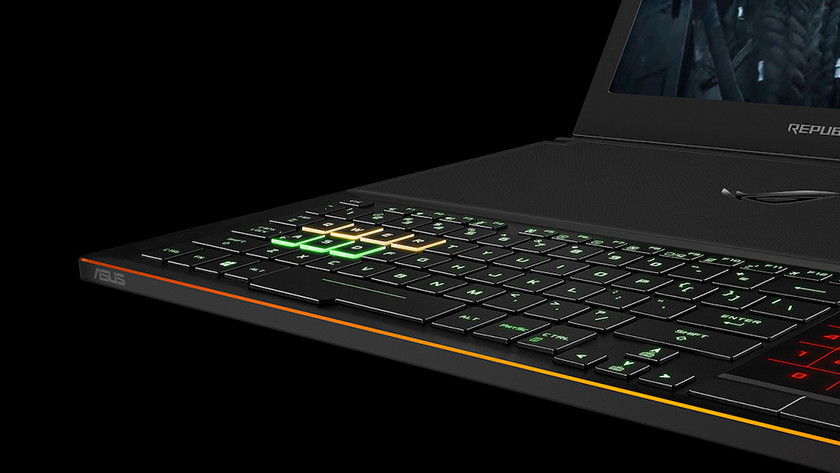 The WASD keys of an ROG keyboard are backlit. That way, you can quickly see where to put your fingers to maneuver while gaming. More expensive models also have macro keys and an anti-ghosting keyboard. Thanks to anti-ghosting, you can use up to 30 keys at the same time. To test the usefulness of anti-ghosting, I decided to fire up World of Warcraft. Turns out it's definitely a pro for games where you often use multiple keys at the same time (MMO).
Hyper Cool technology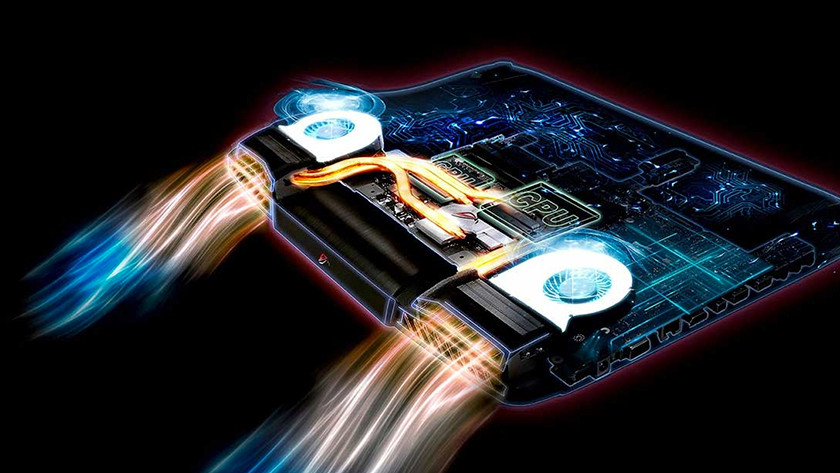 Hyper Cool is a system with fans and heatsinks that keep the processor and video card cool. This ensures better gaming performance and doesn't allow overheating of the chassis during long sessions with graphically demanding games. Naturally, a laptop doesn't stay truly cool when you're playing a graphically demanding game, but with the Hyper Cool technique, the temperature stays within limits.
Game First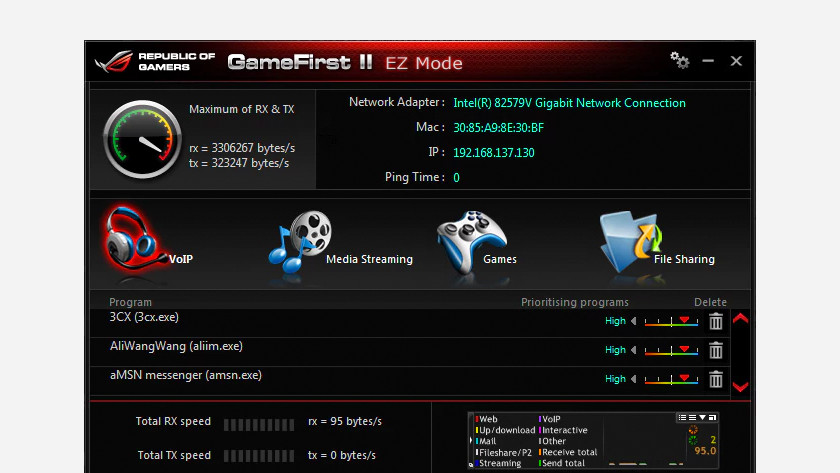 You don't want the Internet connection to falter while you're gaming online. To solve this, Asus came up with Game First. It's a system that lets you prioritize your gaming data over other data going through your Ethernet or WiFi connection.
Sonic Radar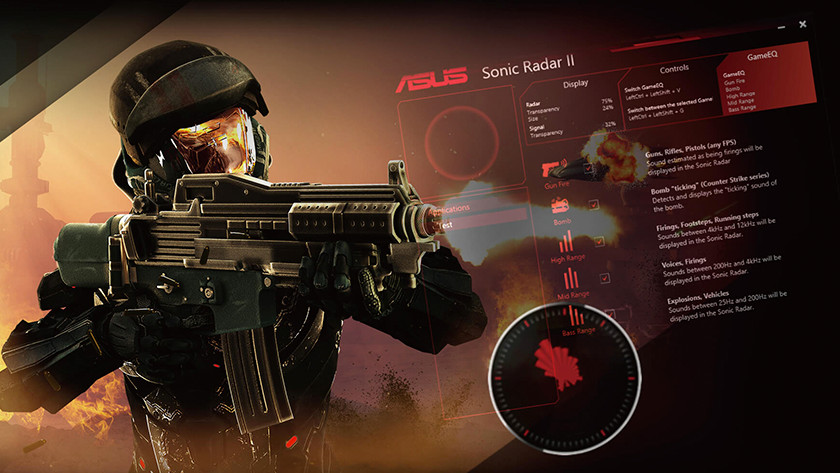 Sonic Radar gives you some extra help tracking down opponents while you're gaming. This software picks up the sound of, for example, footsteps or gunfire, and shows you where the sound is coming from. That way, you'll notice your opponent coming at you sooner.
Sonic Radar gives you a big advantage, especially with first-person shooters. Not when you share a level with many other people, though, because there will be too much noise coming from different directions. If you're sniping or fighting 1 on 1, though, this extra sense will give you a huge advantage. That's why many people consider it cheating. Some games will even ban you if it becomes clear that you're using Sonic Radar.
SonicMaster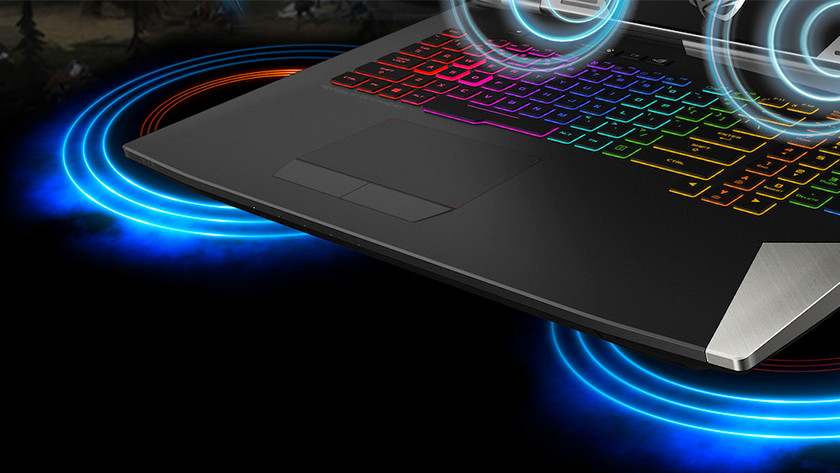 According to Asus, the ROG laptop produce, and I quote, 'rich, crystal-clear, high fidelity audio thanks to the SonicMaster technology'. In other words: the sound is great. The sound is of course a bit better when you hear it through a gaming headset, but it's actually quite good.
G-Sync screen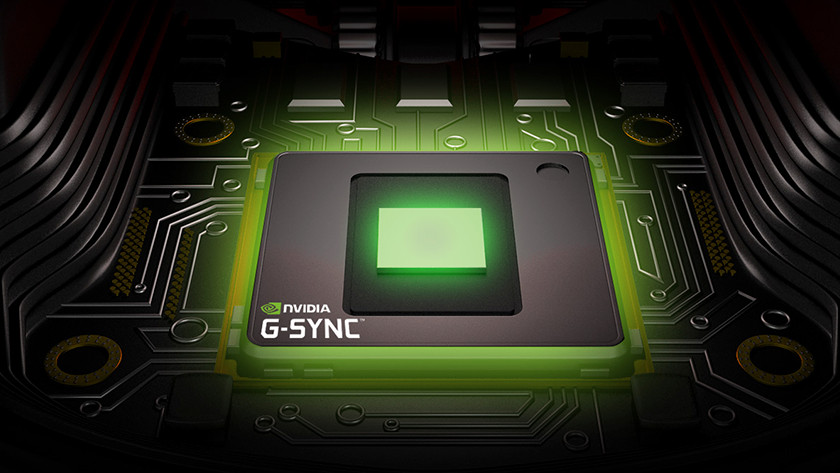 G-Sync improves the cooperation between the monitor and the video card. Your monitor's image buildup synchronizes with your (NVIDIA) video card's processing speed, so you won't be bothered by any tearing or stuttering.
G-Sync has long since proven its added value to gamers. It really helps to prevent laggy gameplay. As a result, the fact that this technology is also found on the more expensive ROG laptops is a big plus.
Conclusion
The extras and features of Asus ROG are all fine, but personally, I think the most decisive factor is the video card and a fast screen. These are important features of a gaming laptop, especially when I play fast shooters or bring graphically demanding games to life. That's why I recommend mainly basing your choice on this when you're considering purchasing a gaming laptop.