Getting started with your Apple AirPods 2
Now that your AirPods 2 have arrived, you want to use them as quickly as possible and in the best way. In this article, we'll give you 4 tips to get started so you can listen to your favorite songs soon.
---
Get started with the Apple AirPods 2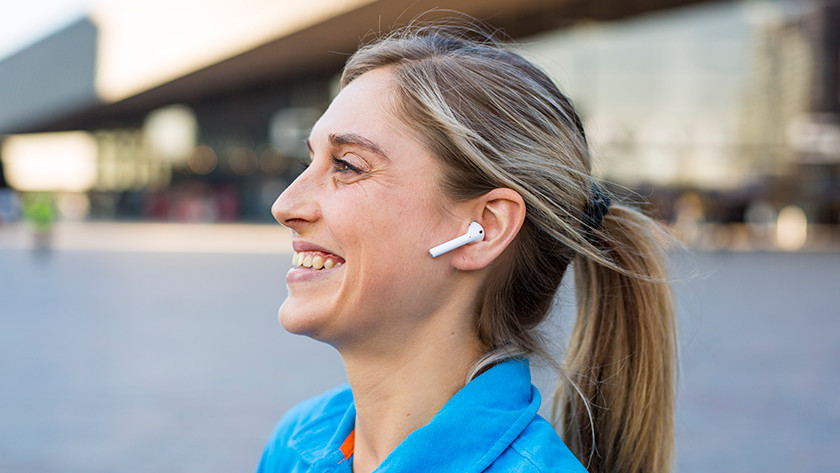 With these 4 tips, you can get started with your AirPods as soon as possible.
Tip 1: connect to your phone
Tip 2: put your earbuds in your ears
Tip 3: make sure you have a good connection
Tip 4: clean the earbuds
Tip 1: connect to your phone
Do you have an iPhone with iOS 12.2 or newer? Hold the charging case near your iPhone and open the case. A pairing request appears. From now on, your earbuds will connect to all your iCloud devices automatically. If you want to pair your AirPods with an Android device, read the next article.
Tip 3: make sure you have a good connection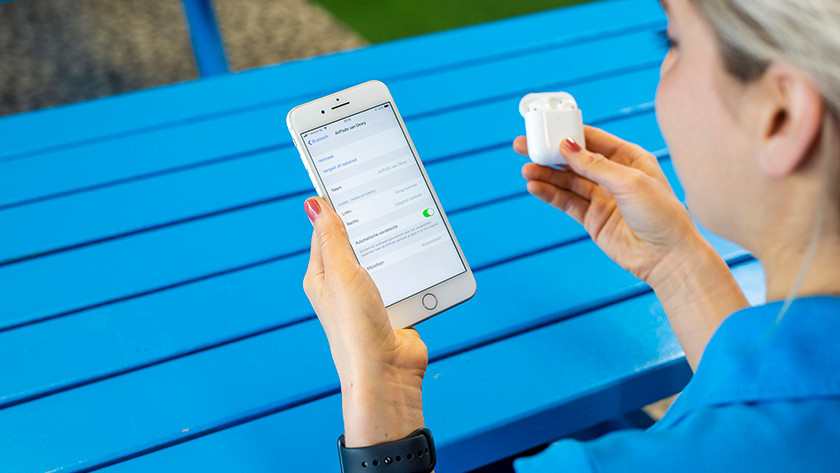 If the sound of your AirPods often skips, this is due to the connection. First, turn the earbuds off and on again by putting them in the charging case. This is usually very helpful. Check if there are a lot of other Bluetooth devices in your area and switch these off. Multiple Bluetooth signals can disrupt the signal between your iPhone and the earbuds. If none of this helps, reset your AirPods to factory settings.
Tip 4: keep your AirPods clean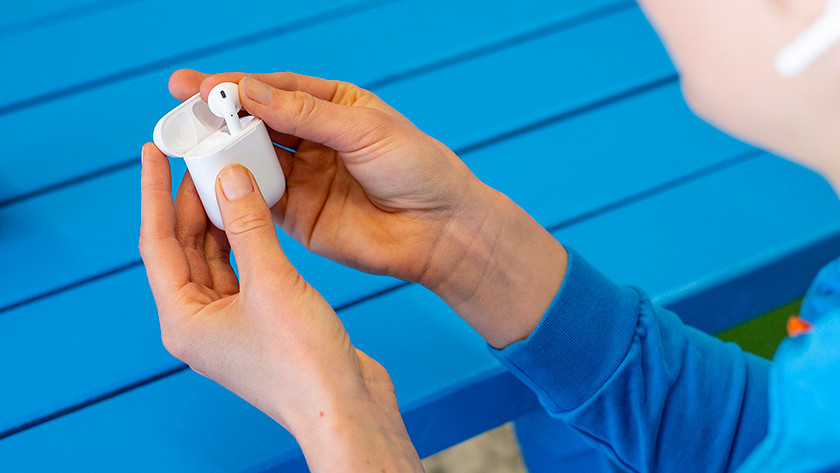 To extend the lifespan of your AirPods, it's important to clean the earbuds. Make sure you occasionally clean the mesh of the speakers with a dry cotton swab and use a soft, dry, frizz-free cloth for the earbuds themselves. Never clean your AirPods with water or sharp objects.
Did this help you?