How do you set up your Apple iPhone?
You just received your new iPhone. You want to test the camera right away and text all your friends. Of course, you must first set up your iPhone. In this article, we'll explain how to set up a new iPhone in 9 steps.
---
Step 1: Turn on Apple iPhone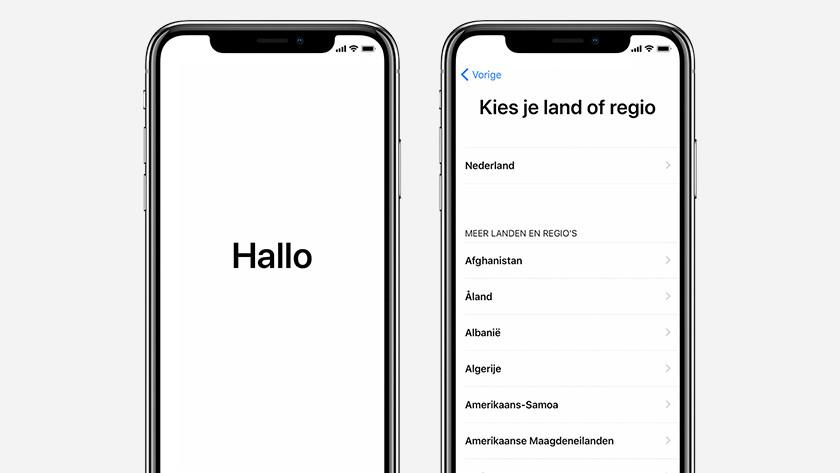 Turn on Apple iPhone by pressing the button on the right side of your iPhone until the Apple logo appears.
The word 'Hello' appears in many different languages.
In the next screen, you can choose the language and country.
Step 2: use 'Start immediately' or set manually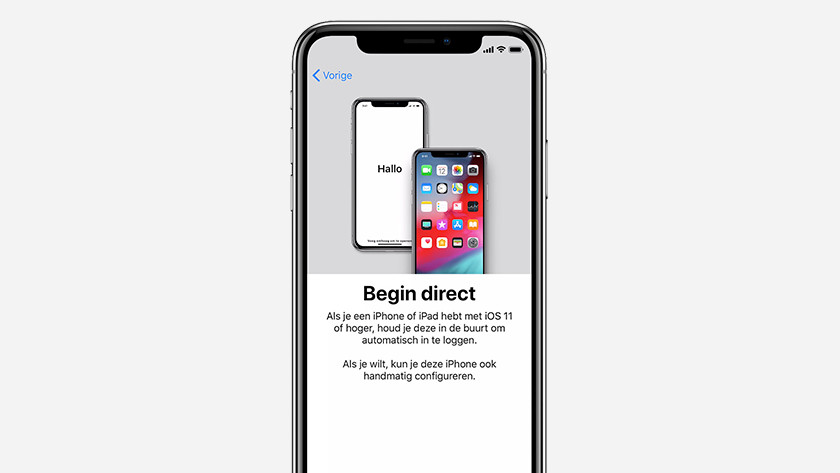 If you have an old iPhone with iOS 11 or higher, you can hold it next to a new iPhone to quickly set it up. You can follow the steps on the screen for this.
Don't you have this? Choose for Set up manually.
Step 3: activate the iPhone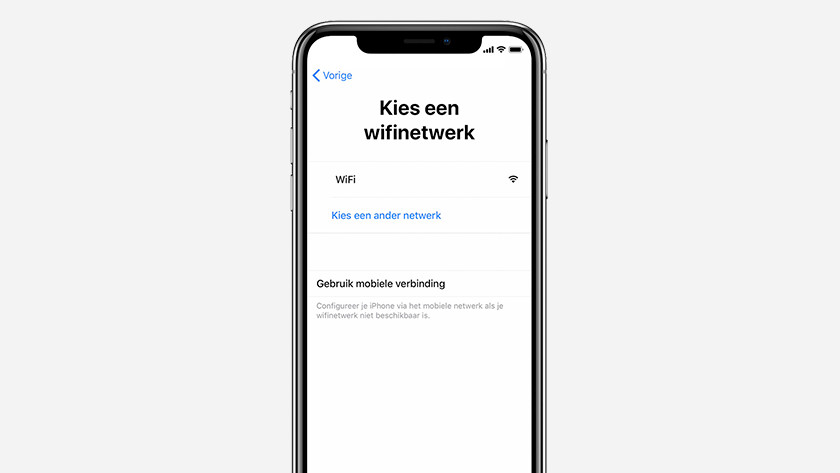 Activate your iPhone by making a connection with WiFi or your mobile network.
To connect your iPhone with a mobile network, it has to have a SIM card.
Step 4: set security
You can unlock Apple iPhone models with a bezel-less design via Face ID, which is face recognition. You can unlock Apple iPhone SE and older iPhones with a home button with Touch ID, which is a fingerprint scanner.
In this screen, you can tap Continue and follow the instructions. This is how you set up Touch ID or Face ID.
Then, set a 6-digit access code.
Do you want a 4-digit code or no code at all? Then I click on Access code options.
Step 5: apps and data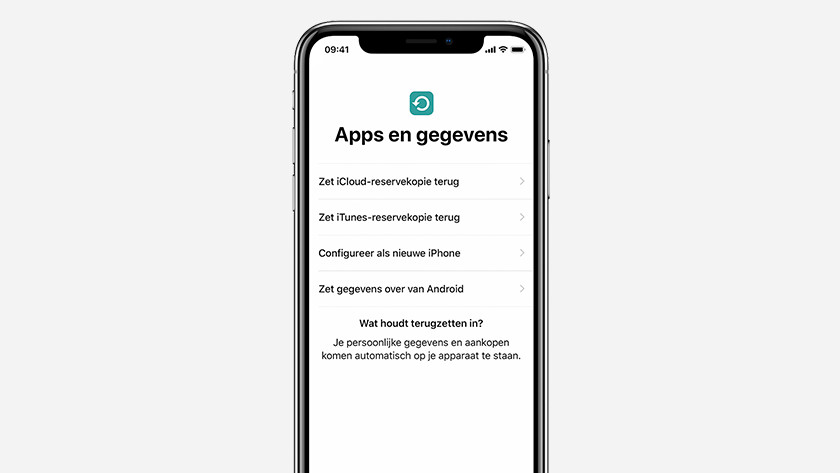 In the next screen, you get the choice to transfer old data. You can do this from an iCloud backup, iTunes backup, or an old Android phone.
Don't you have this? Tap Set up as new iPhone.
Step 6: log in with Apple ID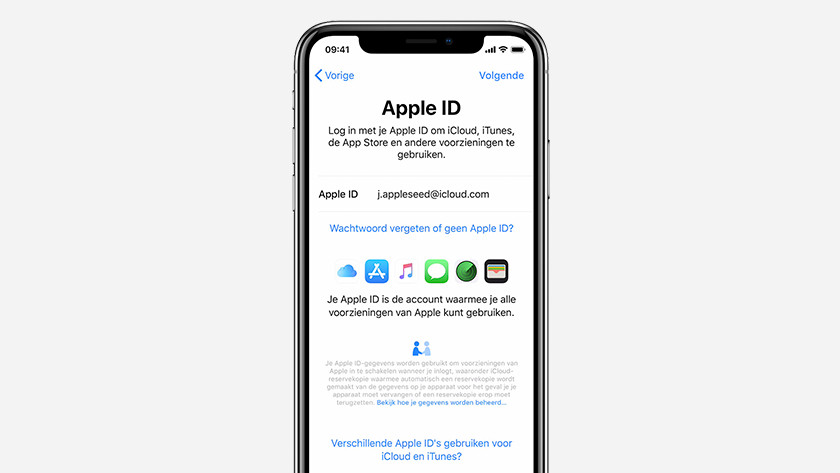 Enter your Apple ID and tap Next.
If you don't want, or if you want to make a new Apple ID, click on Forgotten password or no Apple ID and follow the steps.
Step 7: Set up Siri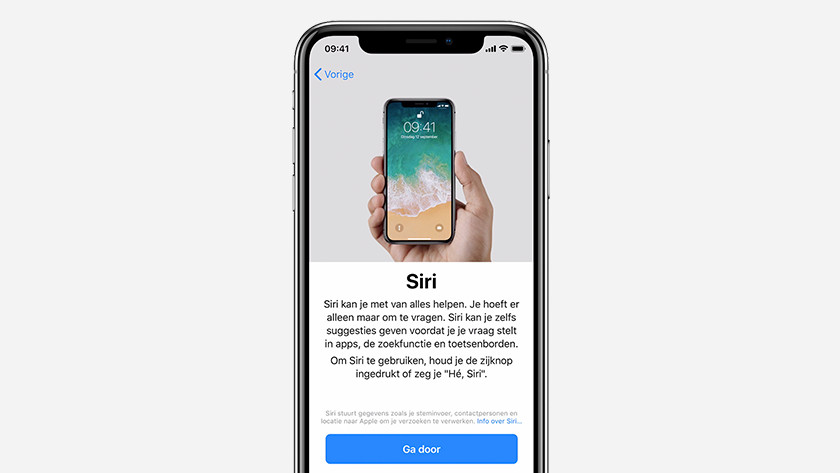 Now, you set up Siri. Tap Continue and say something to Siri so she can recognize your voice.
Choose if you want to set up the iCloud keychain.
Step 8: set the screen time
On this screen, you can turn the option Screen time on or off.
To enable Screen Time, you can tap Continue and follow the steps.
Don't you want to enable this? Choose for Set up later in settings.
Step 9: enable automatic updates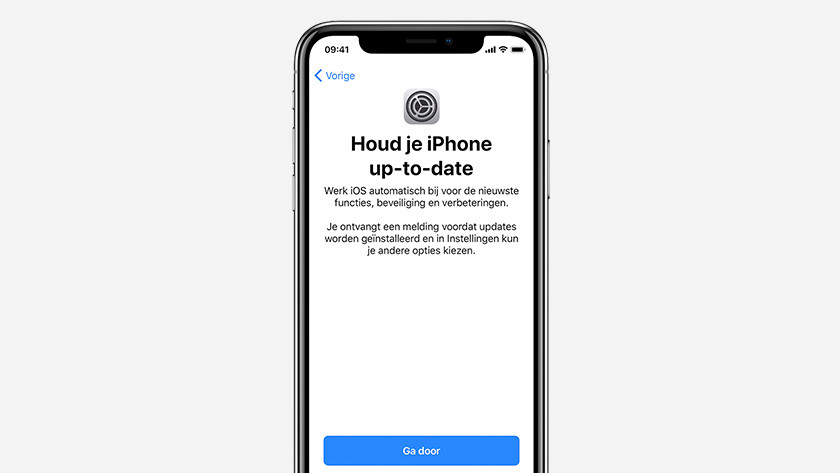 Almost done! In the last screens, they'll ask you if you want to share your information with app developers, if you want to automatically update iOS, and if you want to enable True Tone.
Follow the steps an keep clicking Continue. You can now use your new iPhone!
Did this help you?
Article by: