How does the LG Magic Remote work?
With the LG Magic Remote, you select an option by pointing at it. That saves you a lot of pressing on number and arrow buttons. In this article, you'll find out how the remote works. The Magic Remote used in this article goes with an LG OLED TV from 2018, but the explanation is also suitable for other versions.
---
Remote, Mute, Voice Recognition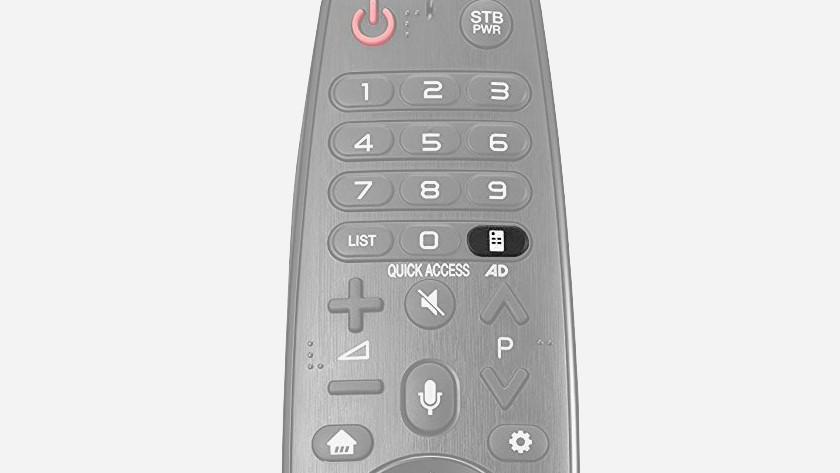 Remote
With this button, you open a digital remote on the screen.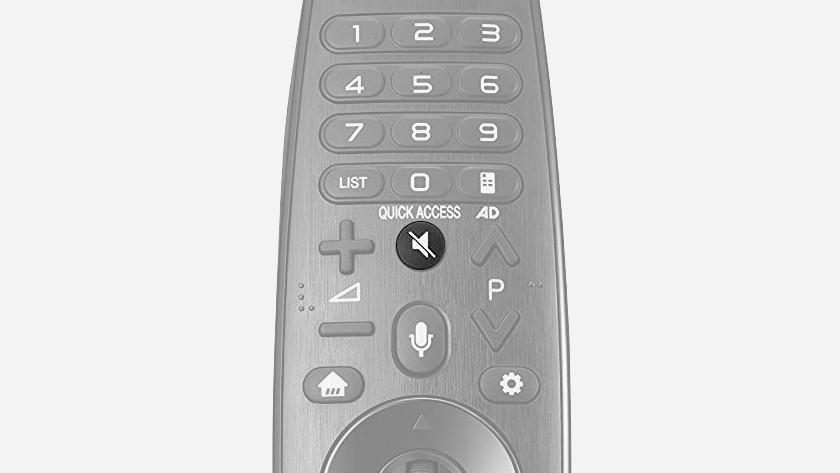 Mute
This turns the sound on or off. If you hold the button for more than 3 seconds, you open the accessibility menu. You can set the subtitle options via this menu, among other things.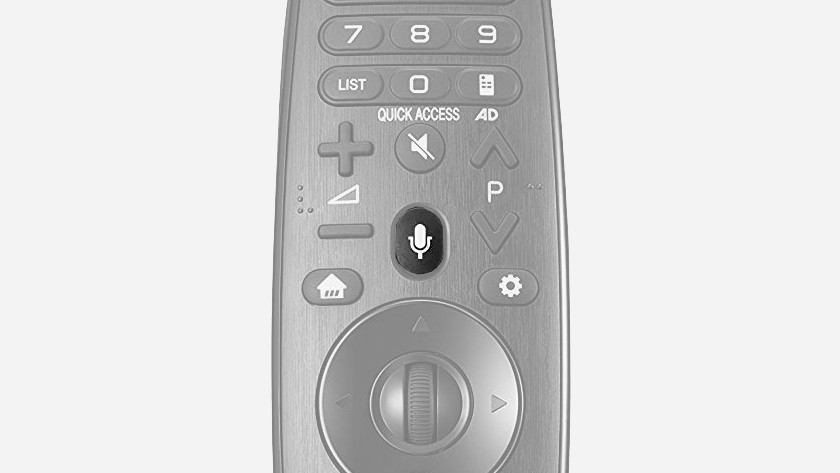 Voice recognition
You can use a voice command to search for a website or video. You do this by speaking the search term loud and clear while holding down the button. Hold the top of the remote as close to your mouth as possible. Note: this function only works when the TV is connected to the internet.
Home screen, Quick settings, Wheel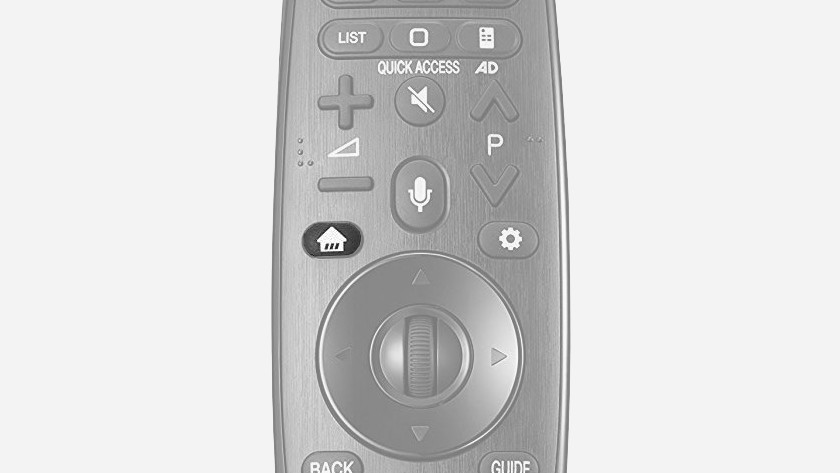 Home screen
This button opens the home screen. In this screen, you can easily switch between your settings, connected sources, smart functions, and TV channels. If you press the button for more than 3 seconds, you'll open a list of your most recently opened apps and sources.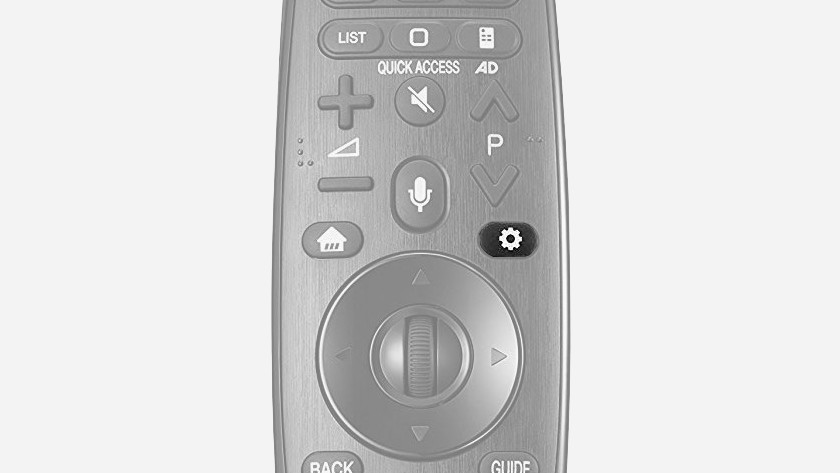 Quick settings
When you press this button, you'll see a list with the most important settings on the screen. This way, you can quickly adjust the image or sound reproduction, for example.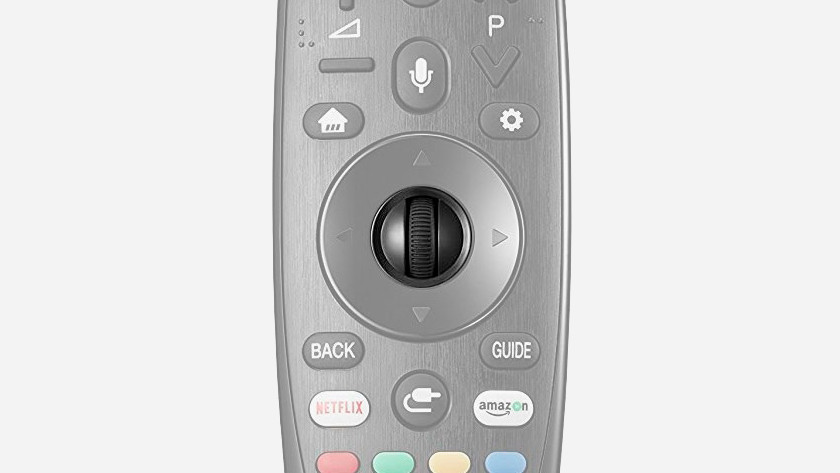 Wheel
Turn the wheel up or down to scroll quickly through a list of programs or functions. The OK button is in the center of the wheel. This selects an option.
Back, Guide, Streaming services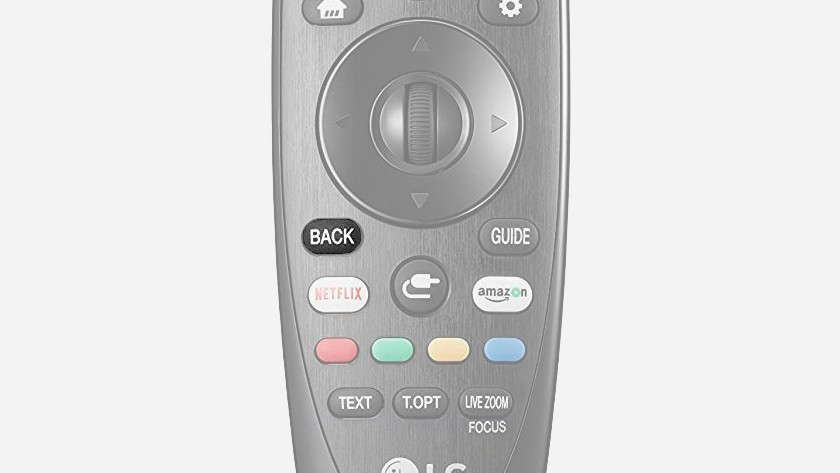 Back
This button takes you back to the previous menu. Press the button for more than 3 seconds to close all open menus.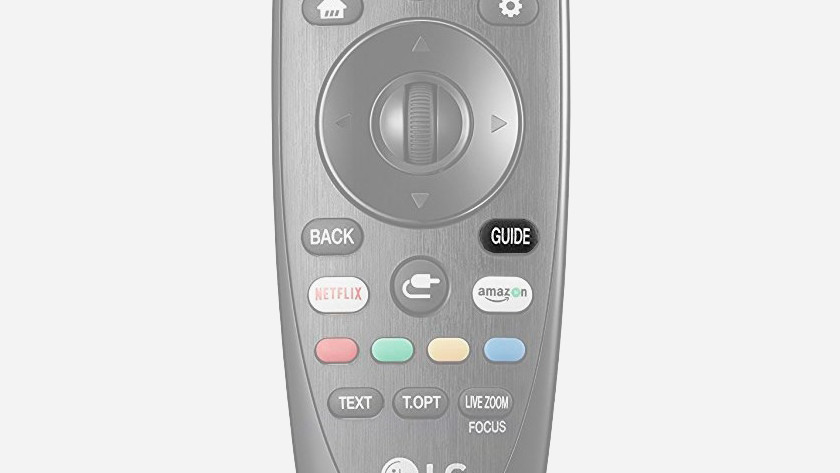 Guide
This will open the digital TV guide.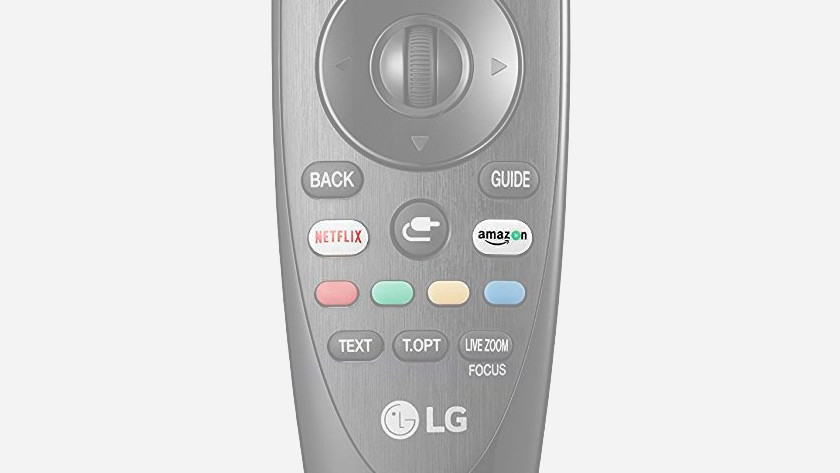 Streaming services
You can open Netflix or Amazon Prime Video with the push of a button. This way, you don't have to scroll through the smart menu.
Did this help you?