How do I activate my free Microsoft 365 subscription for Office?
You've purchased a laptop that includes Microsoft Office (365) for free for a year. You have to activate this first. Below you can read how to activate your free Office package on your new laptop.
---
Activating your free Office package via Microsoft
Open the Microsoft Office program of your choice
Select a Microsoft account or create one
Log in and accept the conditions
Step 1: Open the Office program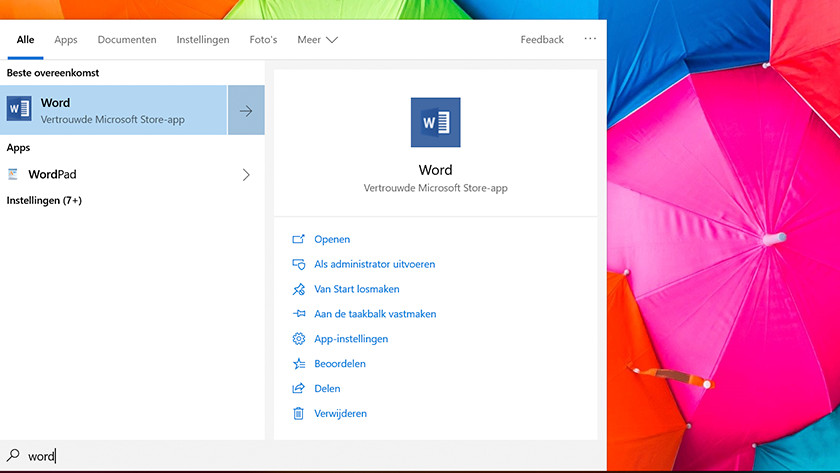 Programs such as Word and Excel are pre-installed on a laptop with a year of free Office. You open one of these to start the activation. Click on start and type in Word or Excel. Start the program by clicking on the icon.
Step 2: choose an account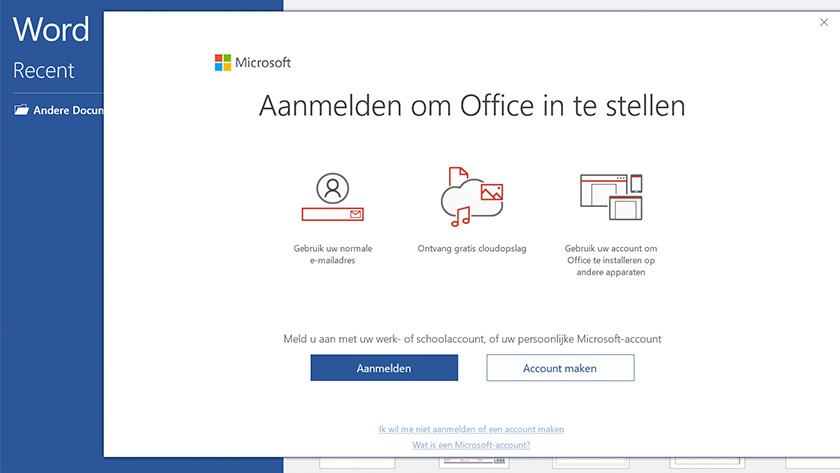 An activation screen will appear. Before you click on the green button, it's important that you select the correct email account. This email account has to be linked to a Microsoft account. With this, you log in to Office in the future. Do you want to use a different account? Click on the text to use a different account. If you don't have an account yet, create one for free at https://account.microsoft.com/account. Is everything in place? Click on the green button.
Step 3: Log in to Microsoft 365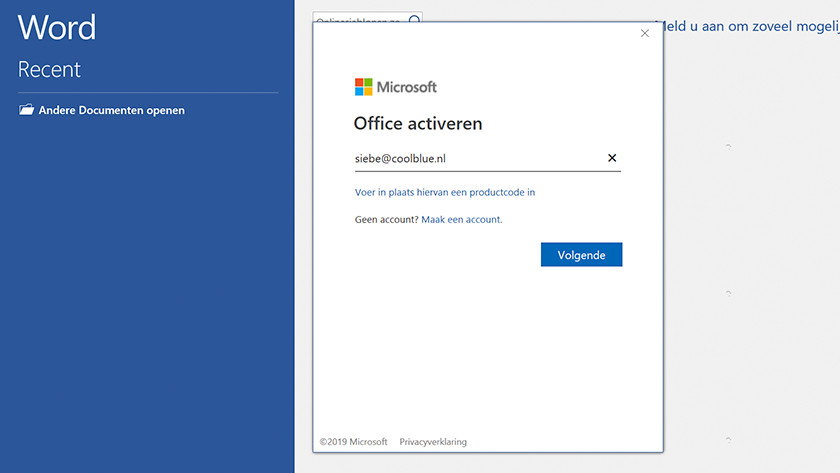 In the next window, enter the e-mail address to which you want to link Microsoft 365. Enter the password and click on next.
Step 4: accept the conditions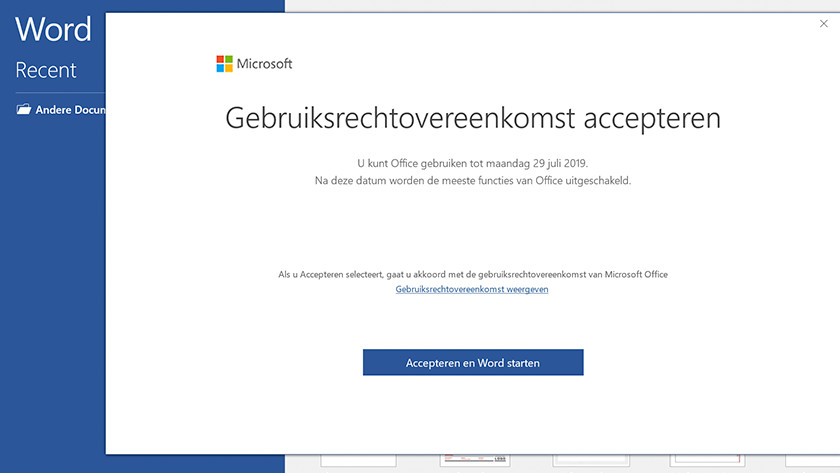 If all goes well, you will now see the conditions. Confirm with the green button. Microsoft Office is activated now and you can use Office for free up to and including the date shown at the top right of the screen.
Step 5: get started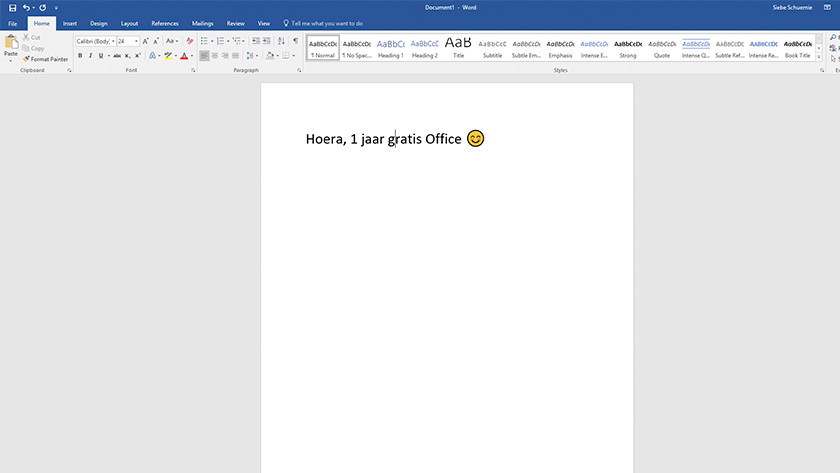 As soon as you activate Microsoft Office, you will receive a confirmation email, which will be sent to the address you provided in step 3. This also contains the activation code. Don't enter it anywhere, but keep it in a safe place. You use this code when you reinstall Windows in the event of problems. You can now get started with Office. Have fun!
Did this help you?