How do I adjust the Sound Mode of my LG TV?
With the Sound Mode, you can adjust the sound of your LG TV to your usage situation. This way, you can easily choose the best sound reproduction for movies, sports, games, music, or the news. In this article, you can read how to adjust this mode in 3 steps.
Step 2: Go to the Sound Mode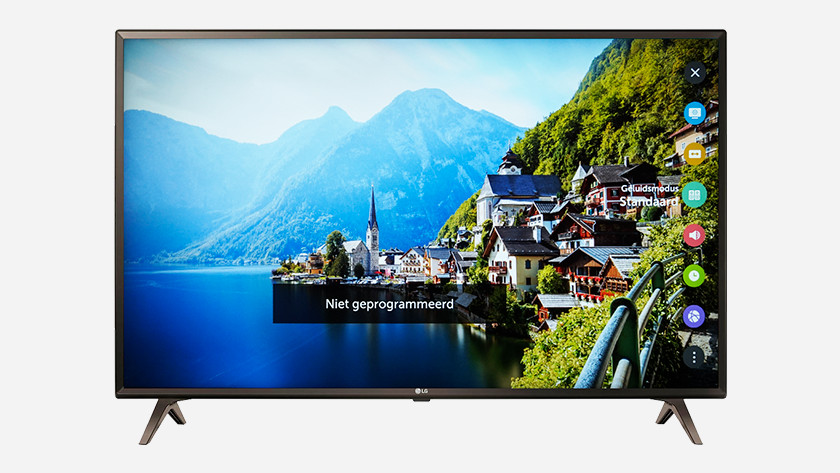 You'll see a row of options on the right side of the screen. Select the Sound Mode option. This is a green icon in which 2 speakers are depicted.
Step 3: Choosing a mode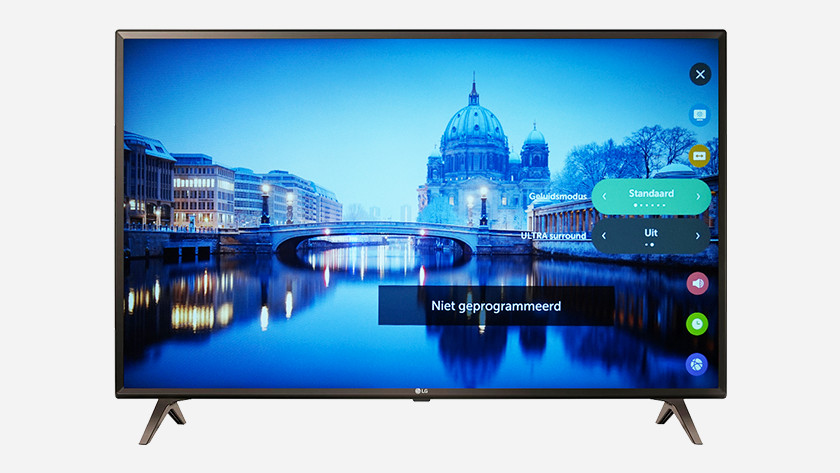 Move left or right until you're on the desired mode and press the OK button. In this overview, you can see how each mode affects the sound.
The sound modes
| | Sound mode | What you adjust |
| --- | --- | --- |
| | Standard | The bass, effects, or vocals aren't emphasized, allowing you to listen to a balanced sound. |
| | Cinema | Boost the bass and give the sound a surround effect. |
| | Clear voice | Bring out the midrange tones, so voices sound clearer. This is useful if you're watching the news or a talk show. |
| | Sports | Only amplify the surround sound effect, so you feel like you're in the stadium. |
| | Music | Broaden the frequency range, so the music sounds extra dynamic. |
| | Game | Reinforce the surround effect, bass, and treble. |
Did this help you?