How do I clean the lightning port of my iPhone?
I use a a cocktail stick or a tooth pick to clean the Lightning connector of my Apple iPhone. It's important to do this regularly. If the Lightning connector of an Apple iPhone has become clogged, this can lead to difficulties charging. In this article, I'll explain how I clean the connector of my iPhone and which supplies I need.
---
Get started cleaning your iPhone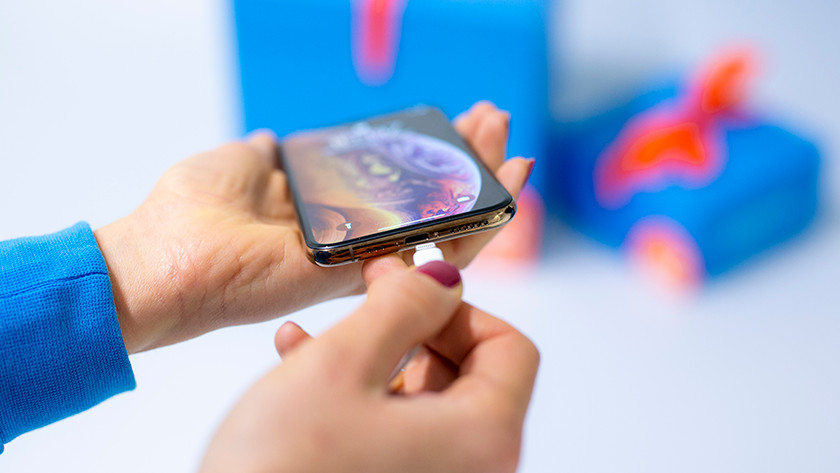 Dust gets into the smallest corners, including the Lightning connector of your iPhone. Here, you can read more about cleaning this connector.
What you need
How to clean the connector
How to recognize charging problems caused by dirt
How dirt gets in
What do I need?
To remove dust and dirt from the connector, I use a wooden or plastic toothpick or a cocktail stick. In addition, I need enough light so I can have a look inside the connector. That is why I keep a (flash)light within reach.
Note: I don't use metal objects to clean the Lightning connector. Tools like paperclips and needles can damage the connector beyond repair.
How do I clean the connector?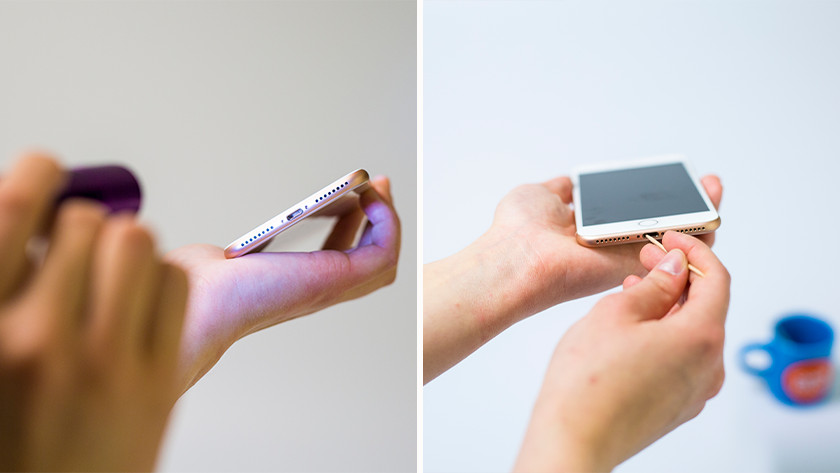 To clean the connector, I follow 3 steps:
I make sure I can have a good look inside the Lightning connector of my iPhone. For example, I choose a well-lit room or use a (flash)light for extra lighting.
I carefully insert the cocktail stick or toothpick into the connector and scrape all the dirt outwards. I see fluff and dust particles coming out.
I can also blow or apply air pressure to get the last bit of dirt out of the connector so it's completely empty again.
How do I recognize charging problems caused by dirt?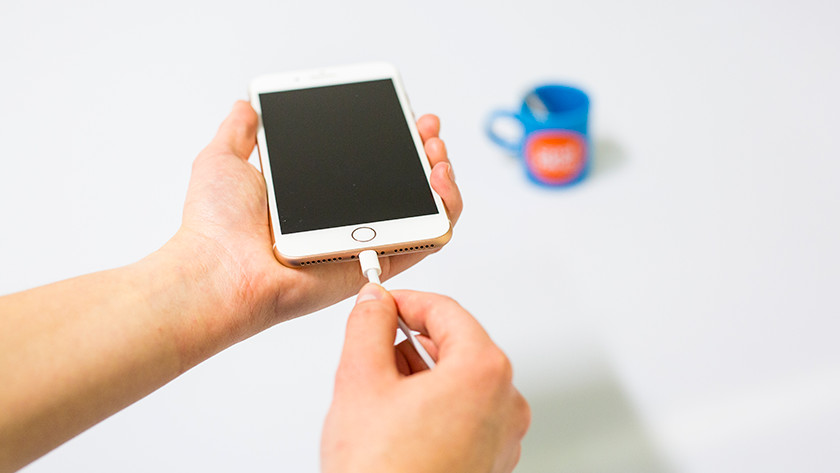 Dirt and dust in the Lightning connector of my iPhone can lead to charging problems. It's possible the charger stops working or only works if I move the connector back and forth.
How did the dirt get in?
When I regularly carry the Apple iPhone in my pocket, all sorts of fluff and dust particles end up in the connector. The same thing happens when I carry my iPhone in my purse every day. As a result, crumbs, dust, and fluff start to accumulate. By inserting the connector of my charger into the connector, I push the dust deeper and it becomes clogged.
Did this help you?
Article by: