How do I delete my browser history?
Sometimes you don't want others to see what you've been up to on the Internet. An easy way to leave no digital traces is to delete your browser history. This way, your privacy is protected and your girlfriend doesn't find out what kind of gift you just ordered from us. Below, we'll explain how you delete your browser history in the 5 most popular web browsers.
---
In Google Chrome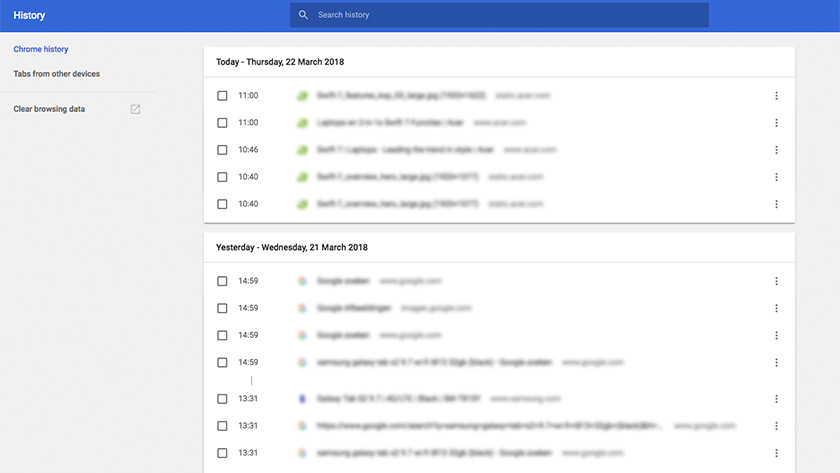 Open Google Chrome and click on the icon with the three horizontal dashes on the top right.
Click History and click History again in the menu that pops up.
Select Clear browsing data to delete your whole delete browser history. Or select specific pages a click Delete selected items.
In Safari
Open Safari and click on Safari on the top left.
Select the option Clear history.
Select how much of your history you want to delete in the menu.
In Mozilla Firefox
*Open Mozilla Firefox and click on the icon with the three horizontal dashes on the top right.
Select History and then delete Recent history.
In the menu that appears, you'll have the option to view the history from a certain period of time. Under the header details, you can choose what information will be deleted.
In Internet Explorer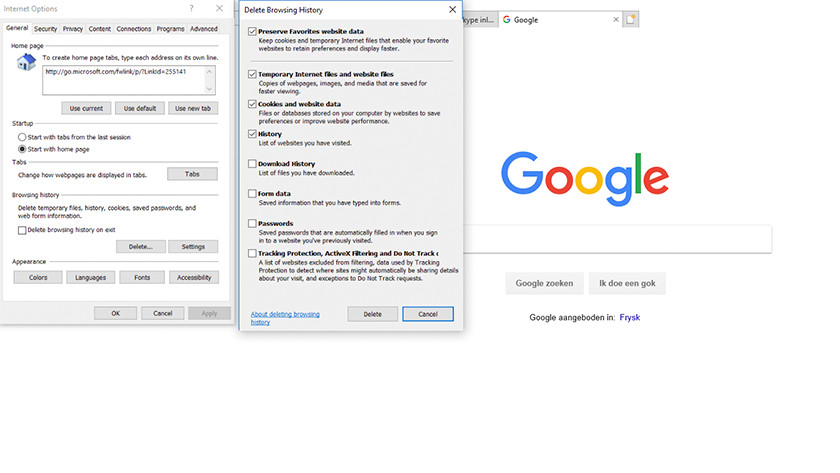 Open Internet Explorer, click the gear icon on the top right and select Internet Options.
In the tab General, select Browser history.
Click Delete and select the parts you want delete.
Tip: Don't remove the option Information from favorite websites (italics). This way, preferences such as login information will be saved.
In Microsoft Edge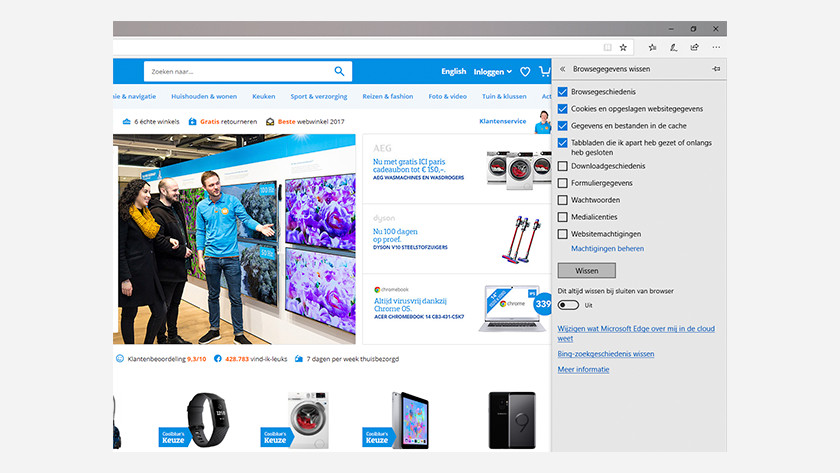 Open Microsoft Edge, and click in the right upper corner on the three black dots.
Click 'Settings' in the menu that appears.
Click 'Clear browsing data' on the button with 'Choose what to clear'.
In this menu, you can choose which data you want to clear. Select the options to your choosing and click on the 'Clear' button.
Private mode/Incognito mode/InPrivate
To prevent building a browser history, you can also access the internet in private mode. Almost all browsers offer a private option, although they often have different names. Browsing in private mode is sometimes also recommended. For example if you log into a PC at school or you log into Facebook. That way, your password won't be saved on that computer and others won't be able to access your email or social media.
You can access private mode with shortcuts in different browsers:
Google Chrome: Ctrl + Shift + N
Safari: Shift + Cmd + N
Mozilla Firefox: Ctrl + Shift + P
Internet Explorer: Ctrl + Shift + P
Microsoft Edge: Ctrl + Shift + P