How do I install the BlueBuilt pivotable wall mount 32-55 inches?
You want to hang your television close to the wall with the BlueBuilt pivotable wall mount 32-55 inches. On this page, you can read how to do this step by step.
---
Before you start
| | |
| --- | --- |
| Estimated installation time: | 30 minutes |
| Recommended number of people: | 2 |
| Suitable surface: | solid brick or solid concrete |
| Before you start drilling: | use the wall scanner to check if there aren't any cables or pipes behind the wall |
What do you need?
In the box
TV frames
Screws, washers, spacers for the TV, and spirit level
Mold
Screws and plugs for the wall
Wall mount
Covers
Protector
Velcro for your cables
What do you need to add yourself?
11mm open-end wrench or socket spanner
Phillips screwdriver
Wall scanner
5mm drill
10mm drill
Pencil
Hammer
Tape measure
Impact drill or concrete drill
Rug
You'll be left with several screws when you're done with the installation. This is because it includes components for different TV sizes.
Step 1: placing the frames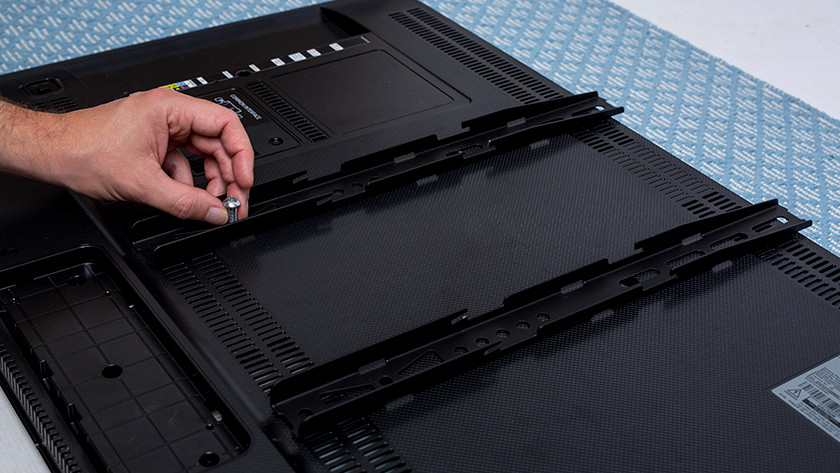 Place your TV on a rug and place the TV frames (1) on your TV as shown in the picture.
Check bags A through F to see which screw fits your TV. You only need 1 set.
Step 2: mounting the frames
Secure 1 screw. Extra space? Place a washer (G) or spacer (H or I) in between.
Now secure the 3 remaining screws in the same way.
Step 3: marking
Draw an X on the wall where the middle of your TV is supposed to be.
Place the mold (3) on the wall so you can see the X you've just drawn in the marker, then draw the drill holes using the spirit level (J).
Step 4: drilling
Drill with precision by first using the 5mm drill, and then the 10mm drill. Drill as deep as the screws are in length (4).
Hammer the plugs (4) in.
Step 5: installing the mount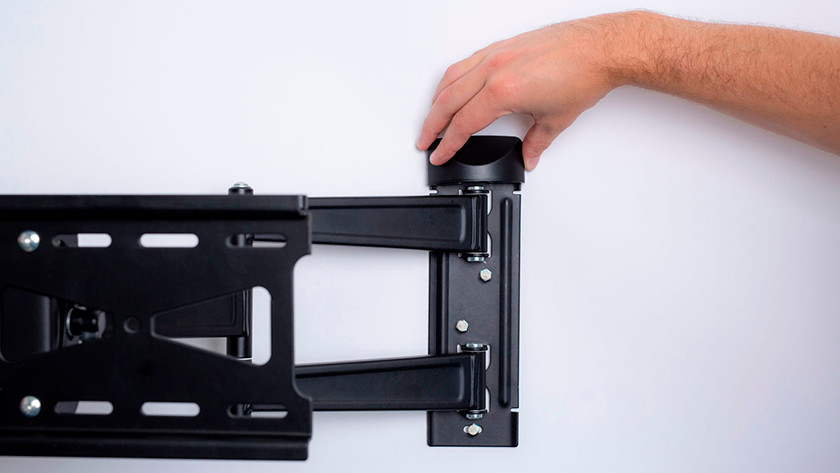 Secure the wall mount (5) to the wall with the washers (4) in between. Use the spirit level for accuracy.
Click the covers (6) onto the wall mount.
Lift the TV with 2 people and attach it to the wall mount.
Step 6: securing the mount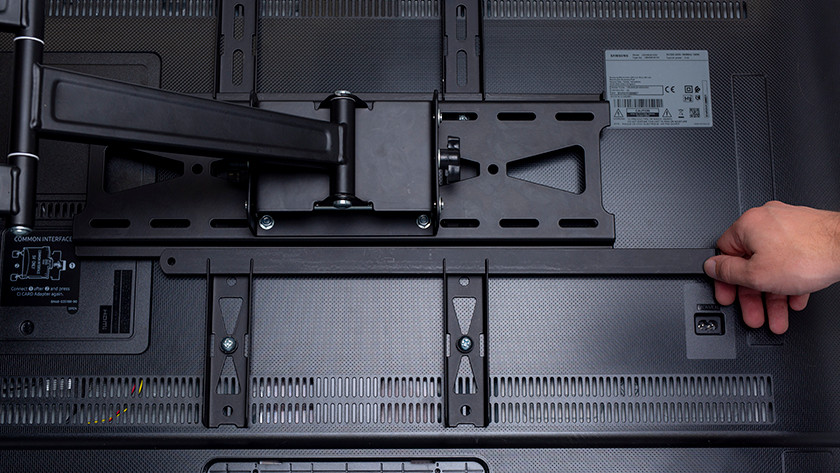 Slide the protector (7) into the opening at the bottom of the frames.
Done! Pat yourself on the back, turn on the TV, and crash down onto the couch.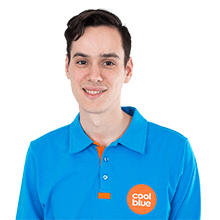 Article by:
Laurence
BlueBuilt Expert.