How do I lower the energy consumption of my Samsung TV?
Your Samsung TV has various ECO functions. This ensures that the energy consumption is as low and sustainable as possible. In this article I explain how to adjust these settings.
---
Step 1: open the menu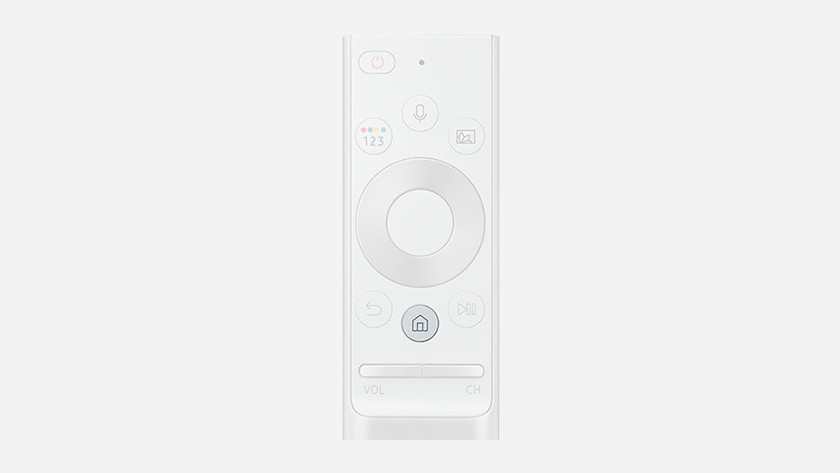 Press the Menu button on your remote control.
Step 2: open Settings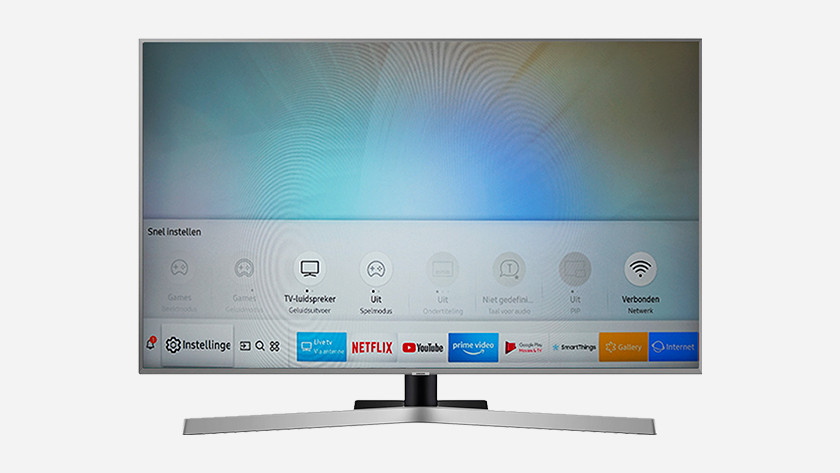 Go to the left in the menu bar until you reach Settings. Select this option.
Step 3: open General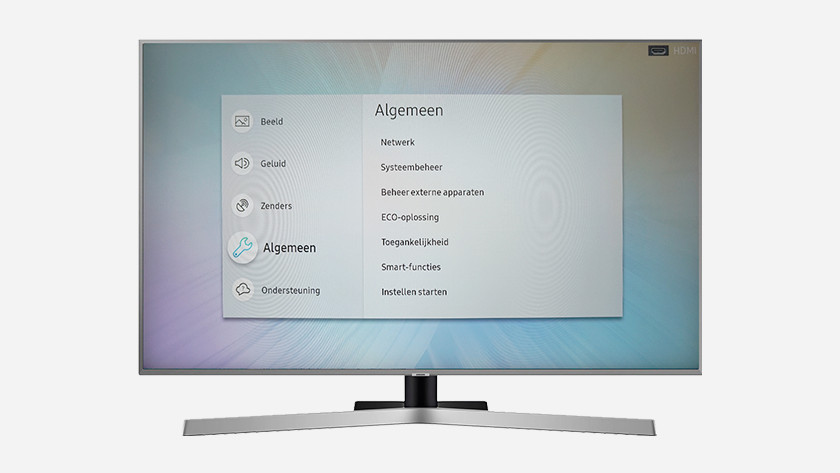 You recognize this option on the tool icon.
Step 4: open ECO solution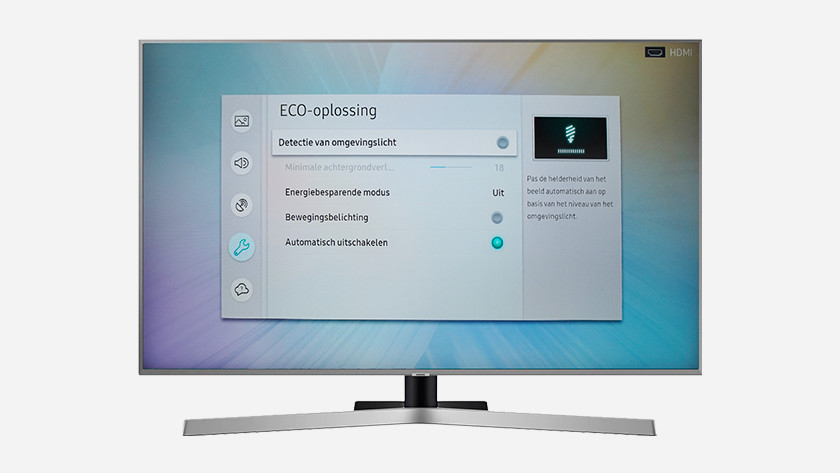 In this menu you can choose from various energy saving functions. In the following overview you can read what the effect of each function is.
The ECO functions
| | Function | Explanation |
| --- | --- | --- |
| | Detection of ambient light | Adjust the brightness of the image automatically to the ambient light of the room. For example, the ambient light dims when the room is darkened. This is not only more energy-efficient, but also more comfortable for your eyes. |
| | Energy saving mode | If you activate this function, you can choose between low, medium, high or auto. The higher the position, the lower the brightness of the TV. In the Auto mode, the brightness remains the same when the image switches from dark to light scenes. |
| | Motion lighting | This adjusts the brightness based on the movements on the screen. This ensures a lower power consumption. |
| | Auto shut-off | The TV automatically turns off when it does not detect any activity after a certain period of time. |
Did this help you?