How do I install and set up the apps for my LG smart TV?
With an LG smart TV, you have access to several apps, such as YouTube or Spotify. To use these apps, you first have to install them and place them in your smart menu. On this page, you'll read how to do this in 9 steps.
Step 1: open the home screen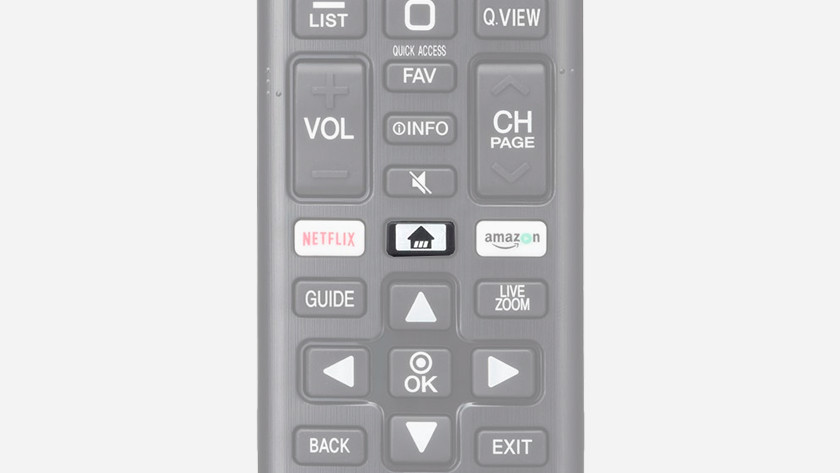 Take your remote and open the home screen by pressing the Home-button. You can recognize this button by the icon that looks like a house.
Step 2: go to the LG Content Store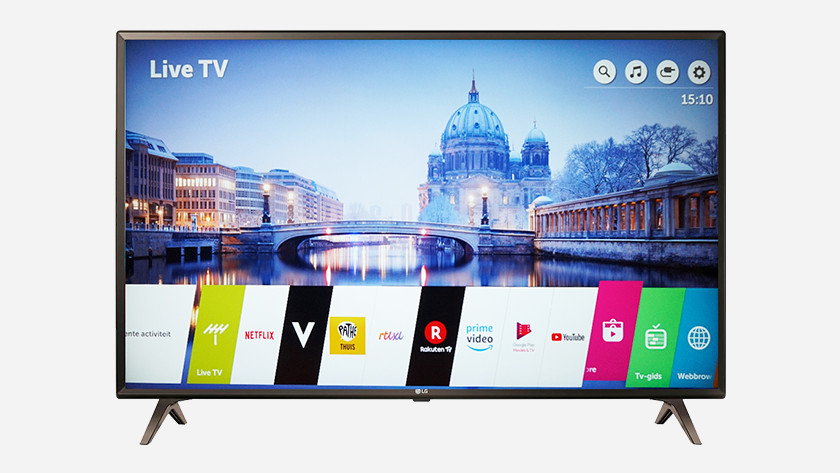 Go right until you find the LG Content Store and select this option.
Step 3: open the Apps option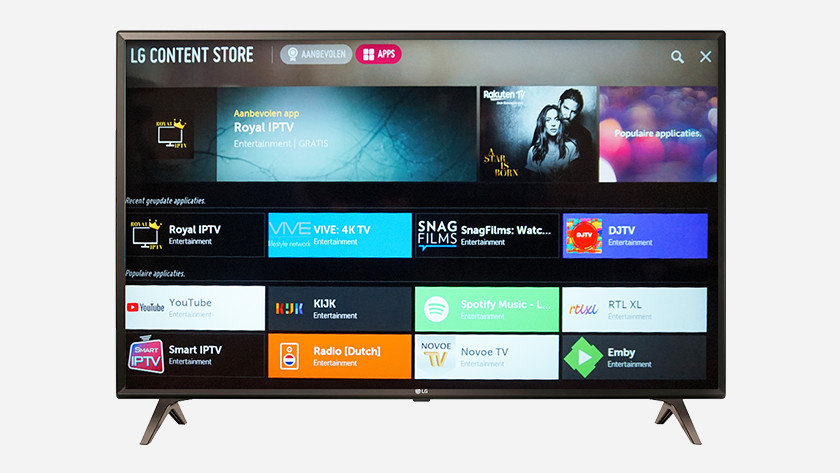 You'll find the Apps option above the menu. Select this option.
Step 4: search an app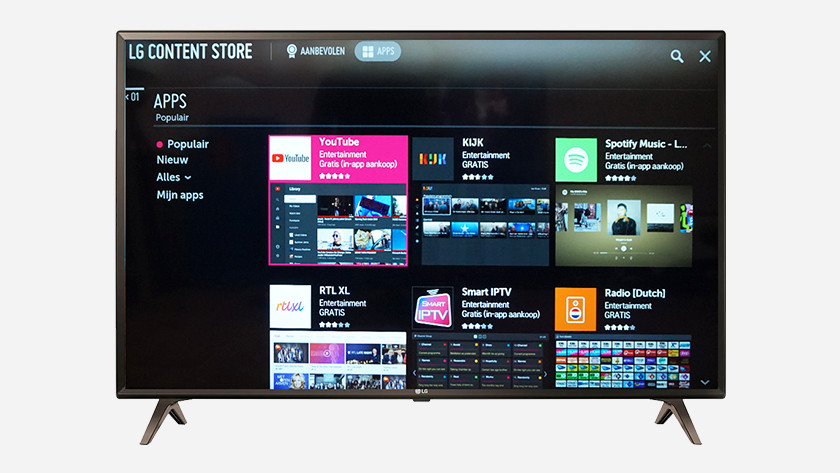 You're in the app menu now. You can find the most popular and newest app in a row in the overview. If you're looking for a specific app, click the magnifying glass icon in the upper right corner of the menu. This way, you open a search window where you can type in the name of your desired app.
Step 5: install an app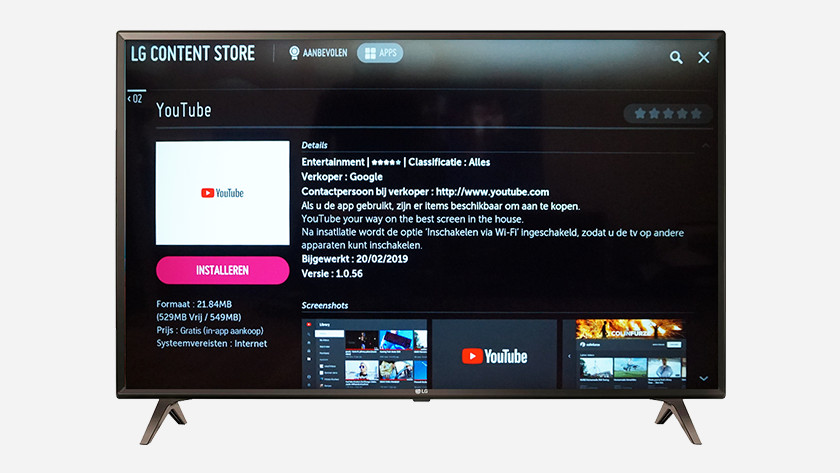 When you select your desired app, you'll find yourself on the app page. Select the Install option located underneath the app logo.
Step 6: open the Edit Mode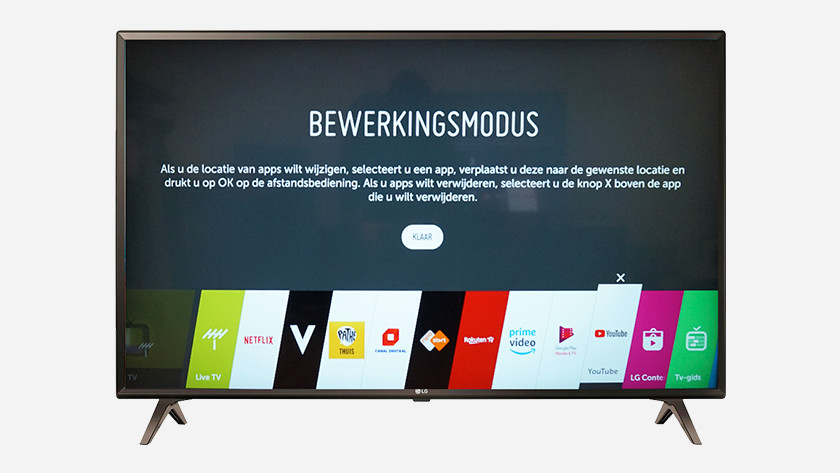 After installing, you can find the app between the other functions on the home screen. Do you want to move or delete it? Go to the app, then press and hold the OK-button shortly. This way, you open the Edit Mode.
Step 7: moving the app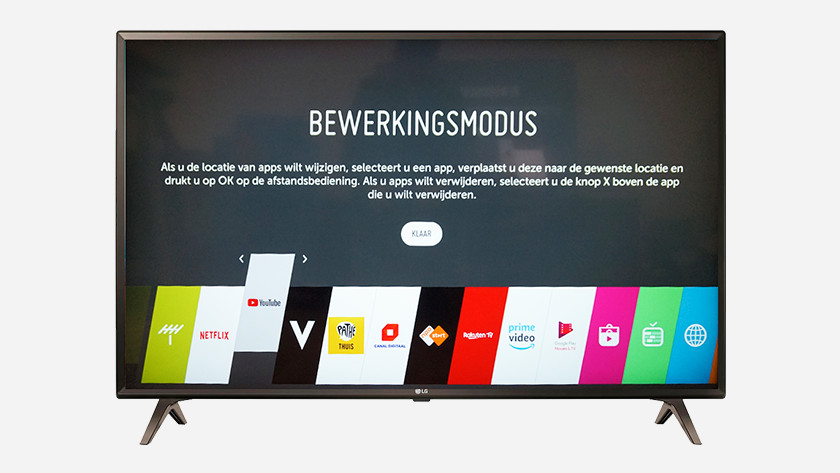 Move the app to the left or right and press the OK-button to confirm the new position.
Step 8: delete the app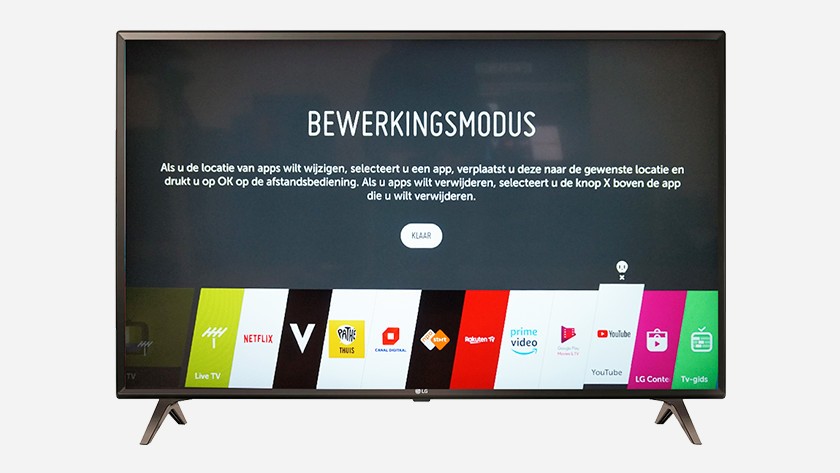 You can delete an app by selecting the cross located above the app.
Step 9: confirm your change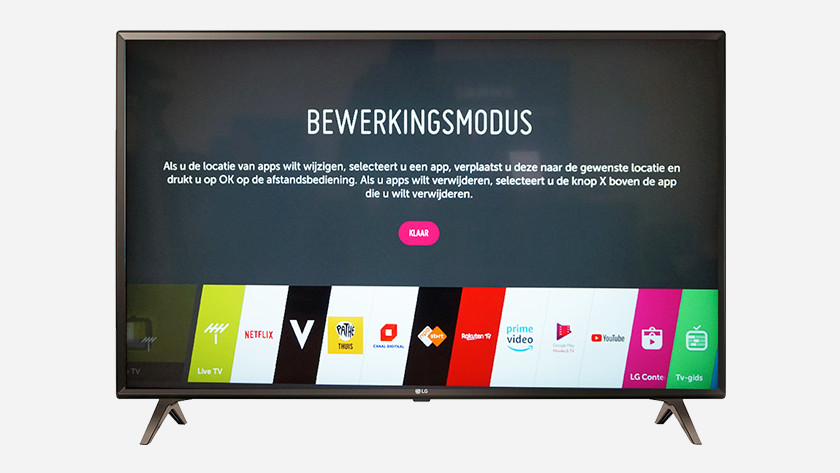 Have you moved or deleted your apps? Select the Done option above the apps.
Did this help you?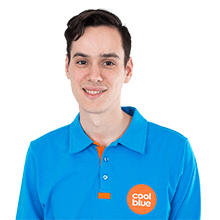 Article by:
Laurence
Television Expert.