How do I unpack a TV without damaging it?
Yay, you got your new TV! Of course, you don't want to damage it while you're unpacking. On this page, we'll explain how to do this in 6 steps.
---
Step 1: Lift the box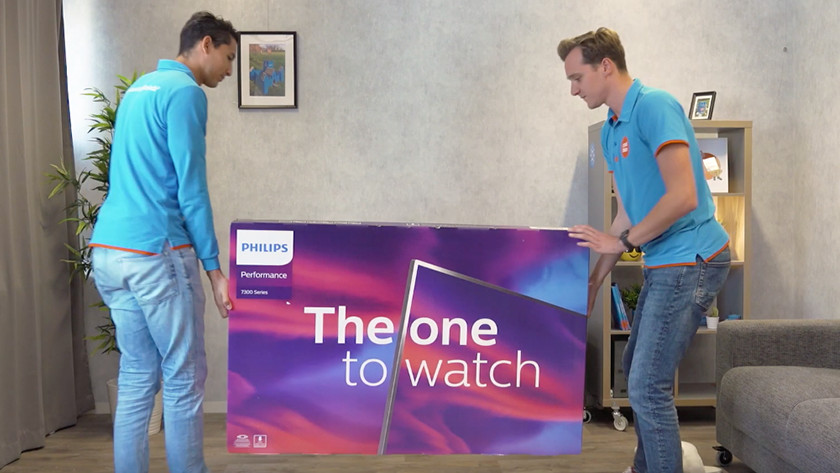 Together, carry the box to the place where you want to unpack the TV. Use the handles at the sides. Always transport the box upright and horizontal. If you put the box on its side, there is too much weight on the side of the TV. That way, you could damage the TV.
Step 2: open the box
Open the TV box with a box cutter

Open the TV box with clips
Use the box cutter to cut open the top of the box. Don't cut too deep, you don't want to damage the accessories that are packed on top. Are there any extra unpacking instructions on the box? Follow these. Some TVs have special clips at the bottom of the box. When you undo these, you can easily lift off the top of the box.
Step 3: remove the accessories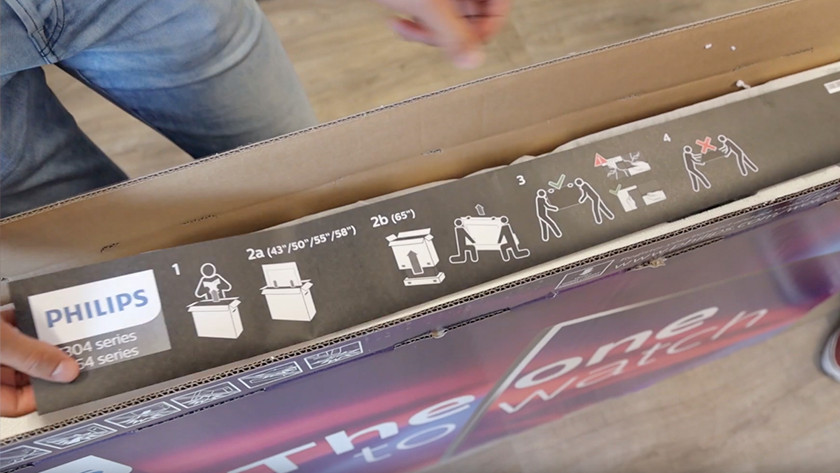 First, you remove all of the accessories and protective materials like polystyrene from the box and neatly put these to the side. If the TV comes in a protective cover, leave this on for now.
Step 4: take the TV from the box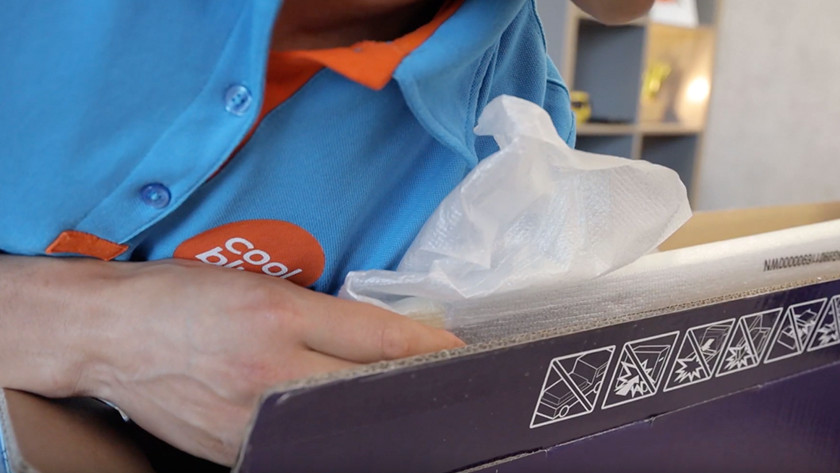 Empty out a couch or a table and put a blanket over it. This is where you'll place the TV. Lift the TV from the box together. Place one hand on the side and back of the TV and don't touch the screen. Use your other hand to support the bottom of the TV. Don't touch the screen with this hand either. You can now place the TV flat on the table or couch with the screen facing down.
Step 5: attach the stand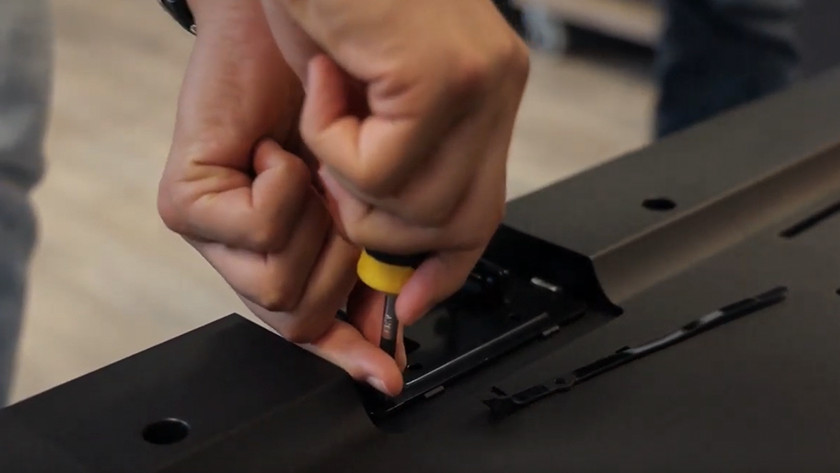 Remove the protective cover that might be covering the TV. When you've done this, the screw holes on the back of the TV are visible. Attach the stand to the TV with the screws. The included manual will show you how to do this. Note: don't tighten the screws too much. When it's secure, that's enough.
Step 6: place the TV on the TV cabinet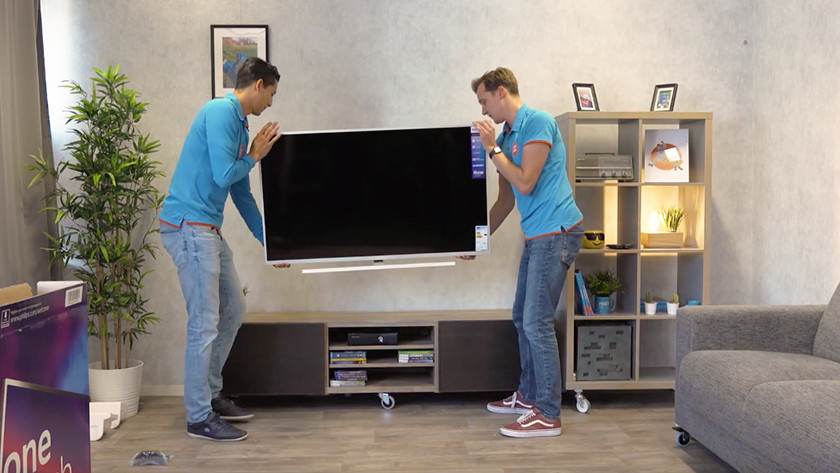 Carry the TV to the TV cabinet together. Hold the TV the same way you did when you lifted it from the box. When you've put the TV down, remove the remaining protective materials. Think of stickers covering the screen. Don't use the box cutter for this, just your fingers.
You're done!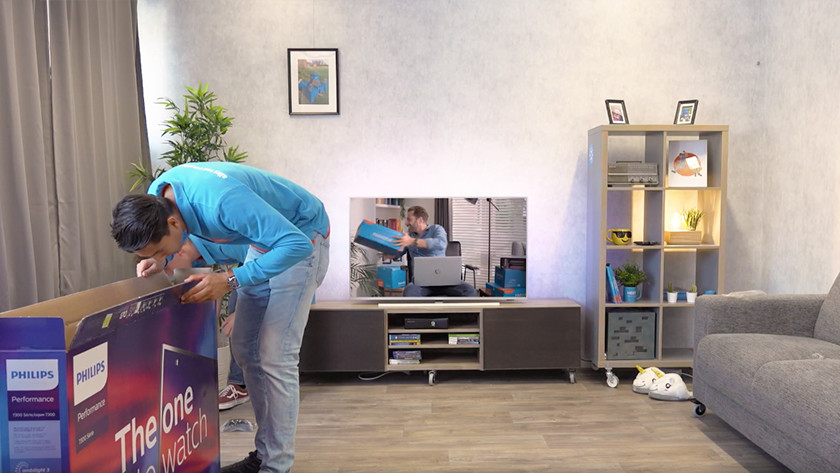 Give each other a high five. Don't throw away the packaging material right away, but check to see if there are any small accessories or screws still in the box.
Did this help you?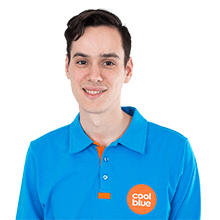 Article by:
Laurence
Television Expert.