What's the difference between a ceramic and induction cooktop?
An induction hob is faster, safer and more energy-efficient than a ceramic model. The advantage of a ceramic hob is that you do not need special pans for cooking. In this article I explain to you the main differences between these types.
---
What type of cooktop do you choose?
| | Ceramic | Induction |
| --- | --- | --- |
| You want your hob to warm up quickly | No | Yes |
| You want to use as little energy as possible | No | Yes |
| You like flexible cooking zones | No | Yes |
| You want an extra safe hob | No | Yes |
Note: make sure you have the correct connection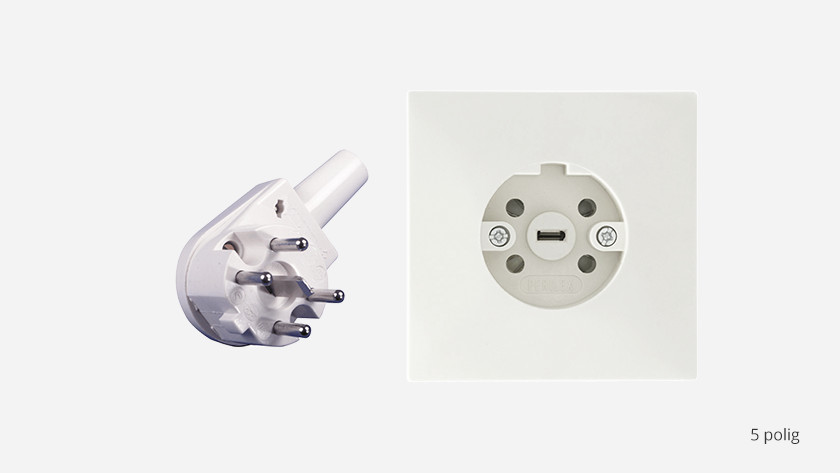 An electric hob needs a lot of energy to heat up and works on a 2 or 3 phase connection. You need a separate cooking group and a perilex plug and socket. Read more about the required connection in our article.
Speed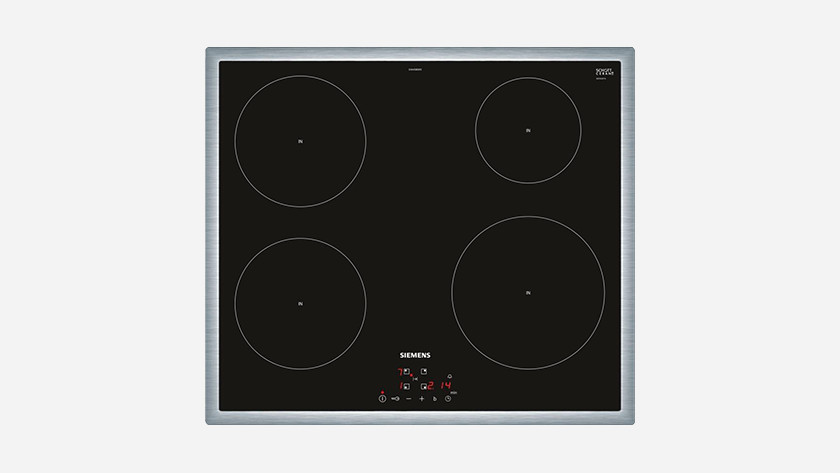 Heats up faster
With an induction cooktop, your pans heat through a magnetic field. This means the device doesn't use heating elements, but heats your pan immediately. This heats your cooktop within about 20 seconds. For induction, you need pans with a special magnetic bottom. Did you cook on gas first? Chances are that the bottom of your pans are deformed and you have to purchase new pans.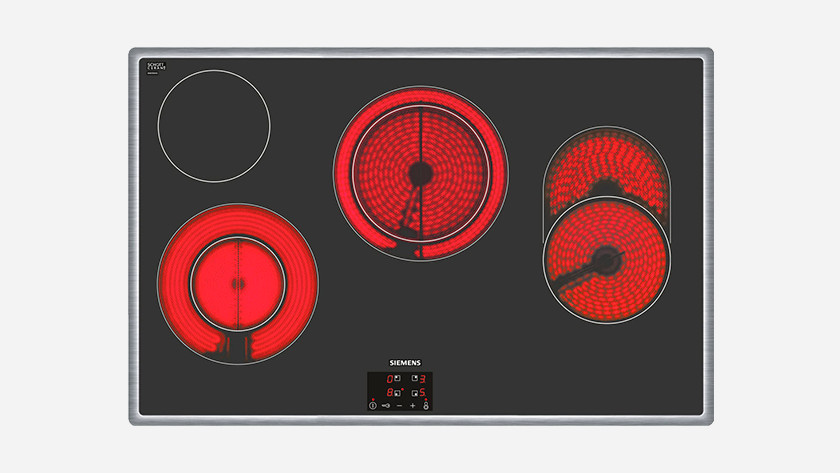 Takes longer
A ceramic cooktop needs some time to warm up. This is because the appliance first heats the heating elements and afterwards the pan. When they are warm, the elements will turn red. Before you can start cooking, you have to wait 1 or 2 minutes. Thanks to the heating elements, all pans are suitable for this type. Choose a pan with a smooth and thick bottom for the best results.
Energy-efficient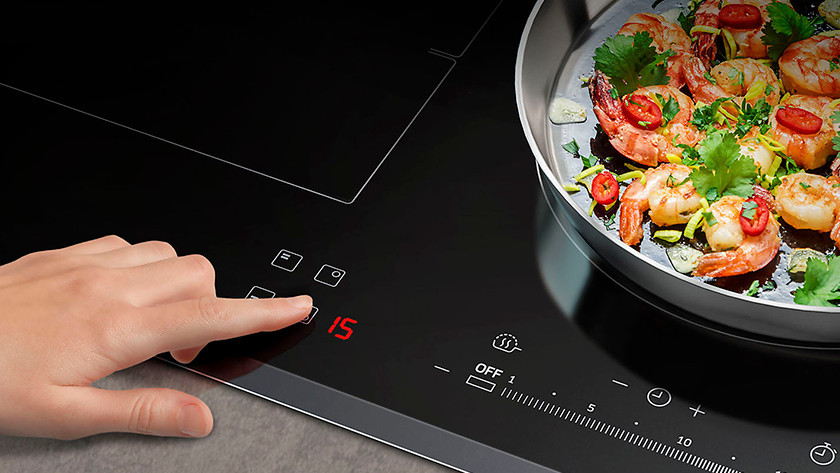 Little energy
An induction cooker is energy-efficient because it only heats the pan itself. When you remove the pan from the plate, it switches off automatically. The device has therefore cooled down quite quickly. An induction cooker consumes 175 kWh per year and you spend around € 40 in energy costs.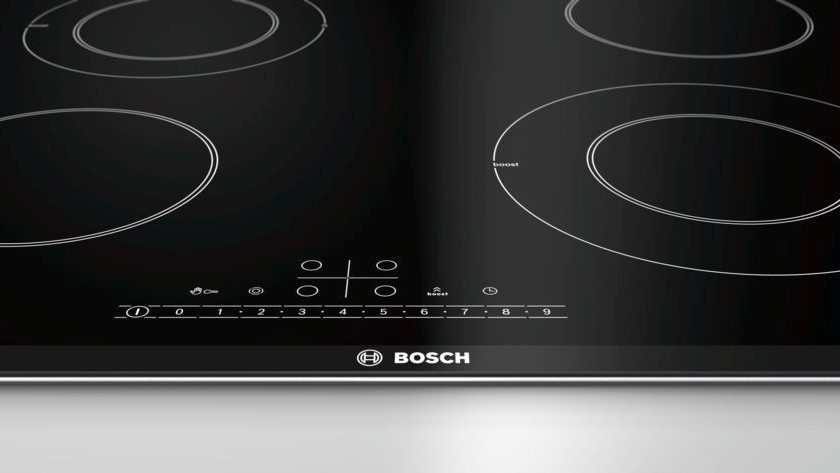 Lot of energy
A ceramic hob uses a lot of energy to heat the cooking zones. In addition, the appliance remains warm for a long time after you have finished cooking. This means that the device also loses a lot of energy. A ceramic hob consumes 225 kWh per year and costs around € 51.75 per year.
Flexible cooking
Adjusts to the pan
Some induction hobs have flexible cooking zones. These are zones that you use as 1 large or 2 separate cooking zones. You can set the cooking zone at the touch of a button. If the hob is completely flexible, it does not matter where you place your pan. So you determine exactly how you decorate the hob.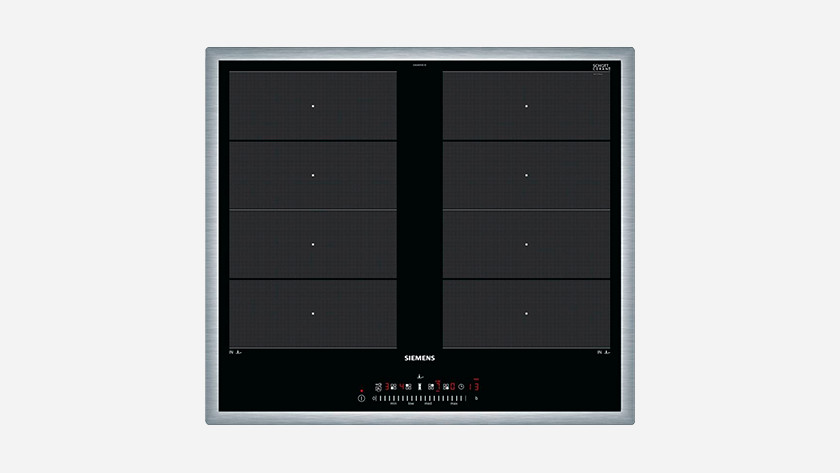 Fixed heating elements
Some ceramic hobs have expandable cooking zones. These are elongated zones for, for example, a frying pan or a larger zone for a frying pan. Because a ceramic hob works with heating elements, your pan should always be exactly on the cooking zone in order to heat up properly.
Safety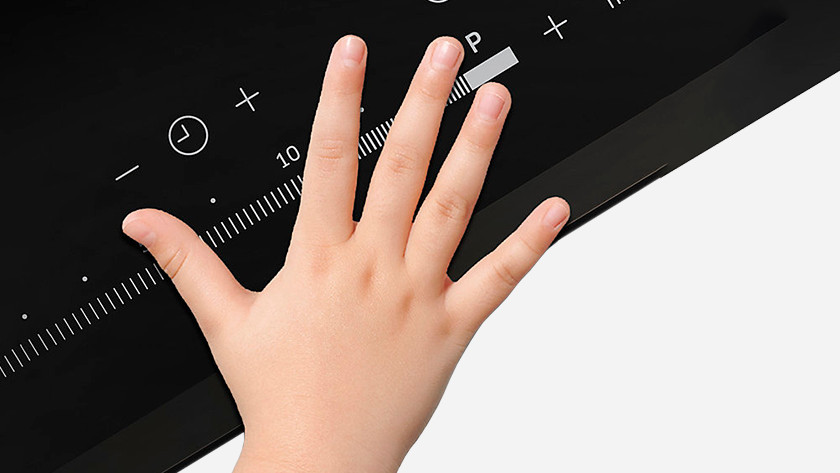 Safe
Cooking with induction is a lot safer. An induction hob always has child protection, so your offspring does not just change the settings. The plate only works when there is a pan on it and immediately switches off when you remove the pan. Handy, if you ever forget to turn off the hob.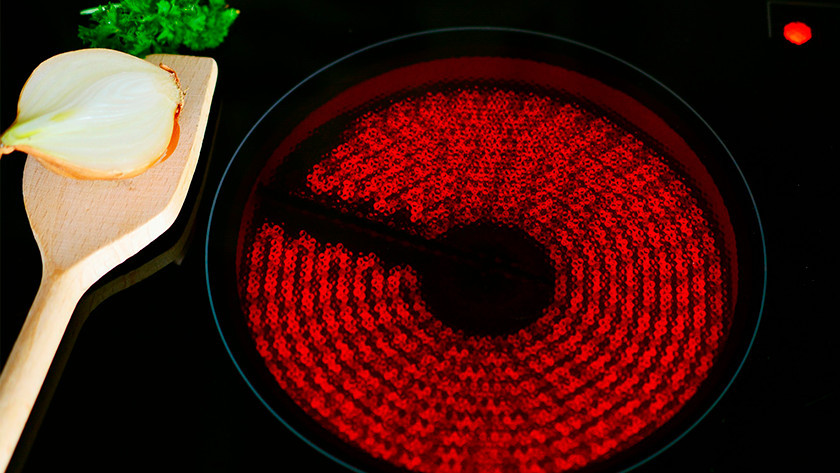 Less safe
A ceramic hob is less suitable for households with small children or sometimes forgetful elderly people. The plate stays warm for a long time after cooking, so you burn yourself easily. In addition, the hob does not switch off automatically after cooking. Not as handy as you are sometimes forgetful.