Printing from your smartphone or tablet
If you want to print photos or documents from your phone or tablet, you can often do this directly, without the need for a PC. I'll explain how you can do that with the built-in function of your device, or with a special app.
What do you need?
You don't need much to be able to print from your smartphone or tablet. A smartphone or tablet, a printer with WiFi, and a working WiFi network are enough. If you want to be able to print remotely, it's important that both your printer and your mobile device are connected to the internet.
How does it work?
Mobile printing
There are various apps and technologies that you can use to print from your smartphone. For example, in many cases you can opt for a technology built into your telephone by default, such as Google Cloud Print or AirPrint. Android devices support Google Cloud Print by default, and iPhones and iPads use Apple AirPrint.
Both Cloud Print and AirPrint automatically search for suitable printers in the network. From the menu of your browser or gallery or other app, go to the 'print' option in the menu and select the correct printer from the list. It can sometimes take a while before the printer is found.
Select the paper size on which you want to print and indicate how many prints you want to make. Then press "print".
Apps
In addition, there are also many apps from printer manufacturers. Almost every brand has one. Whether you want to use Google Cloud Print, AirPrint, or the app from your printer manufacturer depends on what exactly you want to do with it. The app from the manufacturer of your printer often contains slightly more options to, for example, edit photos or use advanced functions of your printer. Even if your printer doesn't support AirPrint, you still choose the app from your printer manufacturer. With that, you can still print via the app, instead of via the print option in the iOS menu. Google Cloud Print and AirPrint have fewer options, but work very easily and directly from the print menu of your smartphone or tablet. All Epson, HP, Canon, Brother, and Google apps can be downloaded for free from the App Store (iOS) and Play Store (Android).
Types of printers
Most modern printers have WiFi, making them suitable for use with a mobile device. If you only want to use your printer to print photos, or if you want to be able to do so on the road, choose a pocket printer. If you're not looking for a special smartphone printer but want to be able to print documents as well as photos, it's best to choose a photo printer with more than 4 cartridges. With it, you can print the most beautiful photos on photo paper.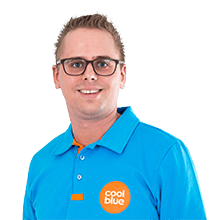 Article by: