Release: the Samsung Serif QLED TV
The newest Samsung Serif TV will be on sale from May 2019. Compared to the previous Serif TVs, it has a QLED screen. This makes the TV ideal for anyone looking for both a stylish lifestyle TV and a high image quality. On this page, you can read all available rumors about the Samsung Serif QLED TV.
---
Samsung The Serif TV
The Samsung The Serif blends seamlessly into any modern interior. You can place books or other accessories on the flat top and transform the TV into a multi-functional piece of furniture. Whatever you're looking at, the QLED screen allows you to enjoy clear and colorful images. In combination with the 4K resolution, every detail is razor-sharp.
Expert review of the Samsung The Serif TV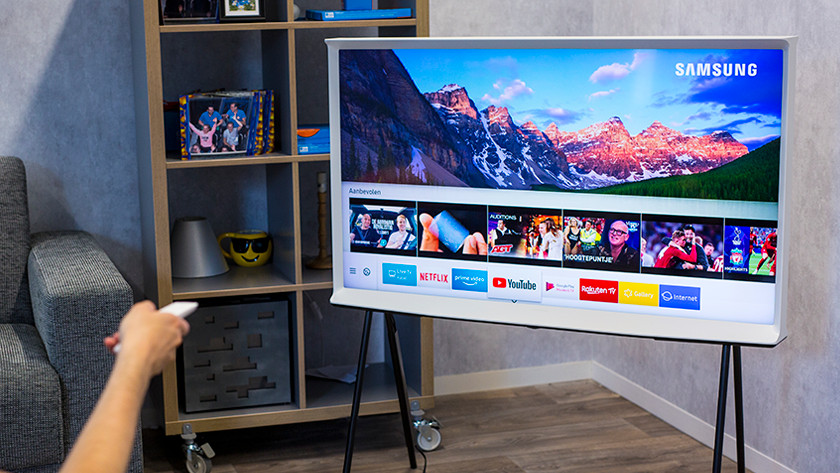 We have extensively tested the Samsung The Serif TV. Do you want to know what we think about the design and its Ambient Mode, but our thoughts about the image quality as well? You can read it in this expert review.
3 different sizes
4 March 2019 elektroretailmagazine.nlThe Samsung QLED Serif TV will be released in 3 different sizes: 43, 49, and 55 inches. These TVs are said to cost € 1119, € 1499, and € 1799 respectively. This makes them similar in price to the top models from the standard QLED range.
QLED screen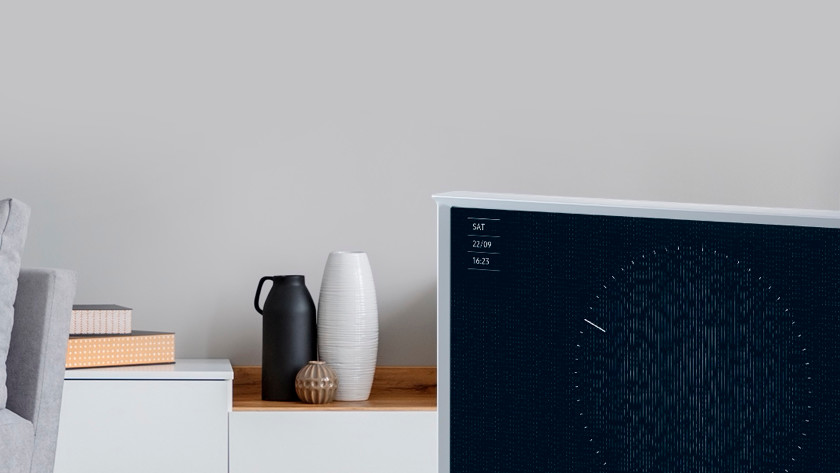 13 February 2019 news.samsung.comCompared with the previous models, this Serif TV has a QLED screen. This screen is equipped with minuscule Quantum dots that convert light into colors. This makes the TV display a color volume of 100%. We don't know yet to what extent other image specifications, such as the maximum brightness and the black display, differ from the other QLED models.
Ambient Mode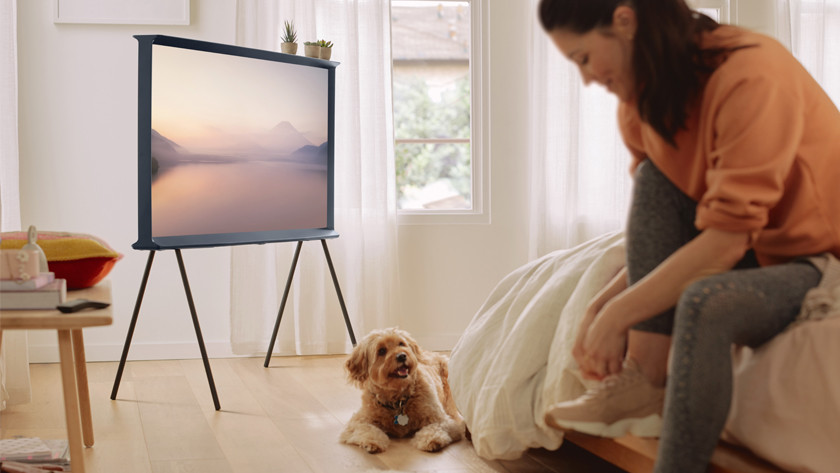 13 February 2019 news.samsung.comWith the newest Samsung Serif TV, you gain access to Ambient Mode just like with the other QLED TVs. This allows you to view various colors or artworks on the screen. When you take a picture of your wall, you can display the pattern of your wallpaper on the TV. This way, you can integrate the TV seamlessly into your interior. This is useful if you don't want a black screen in the room.