Is my TV suitable for a CI+ card by Ziggo?
Want to watch digital TV from Ziggo without a separate media box? If so, it's important that the television is Ziggo-certified. This means that the CI+ module of the device is suitable for a Ziggo smart card. In this article, I'll explain how you can quickly check this.
---
Before you start: check the product page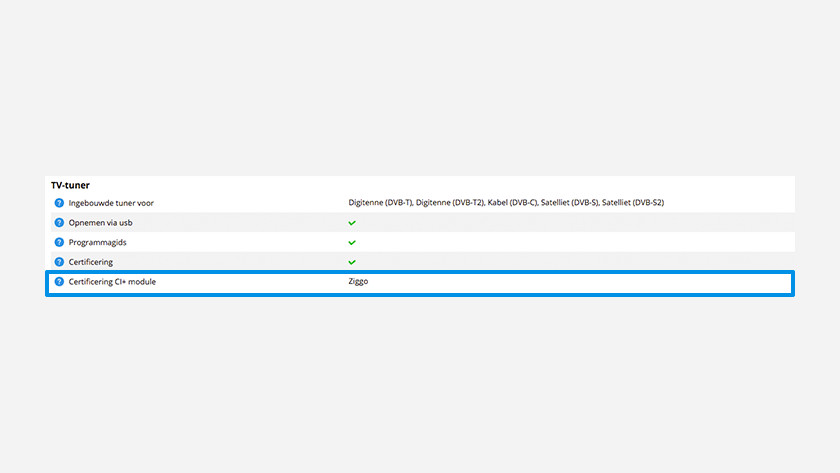 The specification 'CI+ module certification' can be found on the product page of each television. If this specification mentions 'Ziggo', the TV is certified. The next steps are only necessary if you want to check a TV that's not in our product assortment.
Step 1: go to the Ziggo page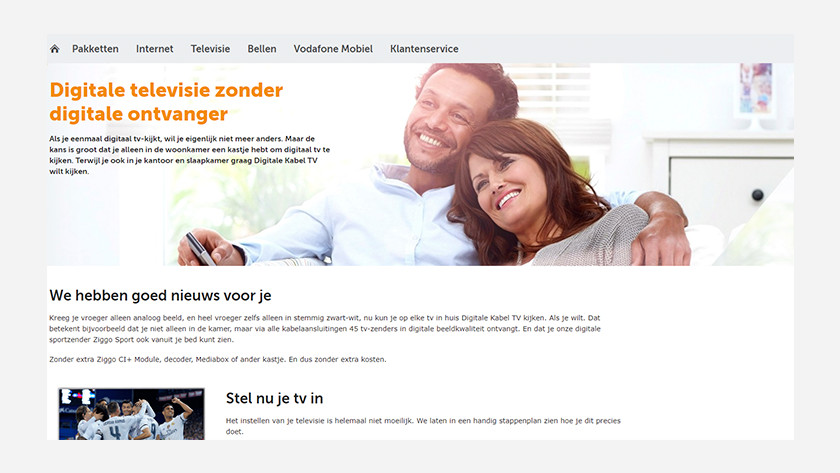 Copy the following link, paste it in the address bar of a new internet window, and press enter.
https://www.ziggo.nl/klantenservice/televisie-radio/digitale-tv/kijken-zonder-kastje/
Step 2: enter your ZIP code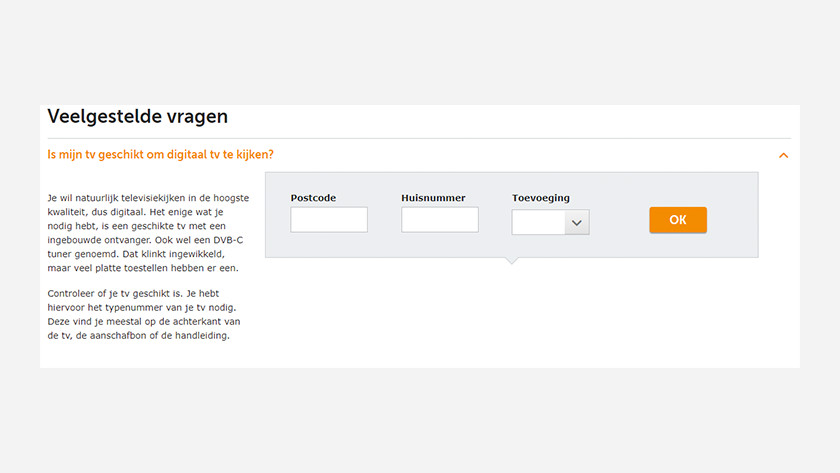 You'll find the question 'Is my TV suitable for digital TV?' under the 'Frequently asked questions'. By clicking on this question, you open a window that asks you to enter your ZIP code. Enter your code and press 'OK'.
Step 3: find your TV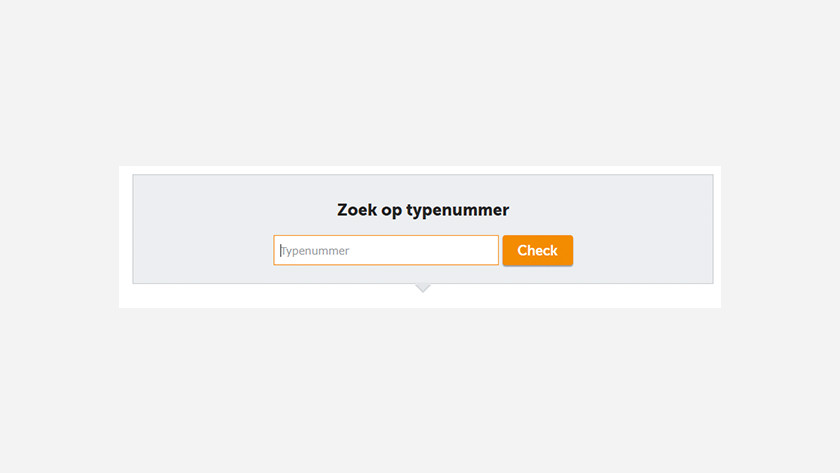 Click the brand of the TV you want to check. A search bar will appear, in which you fill out the type number of your TV. You can find this type number on the product page or on the back of the TV. Accurately copy the type number, since TVs with deviating numbers might have a different certification. If you're looking for the Samsung UE40MU6100, you fill out UE40MU6100WXXN. As soon as you filled out the entire number, you click 'Check'.
Step 4: view the result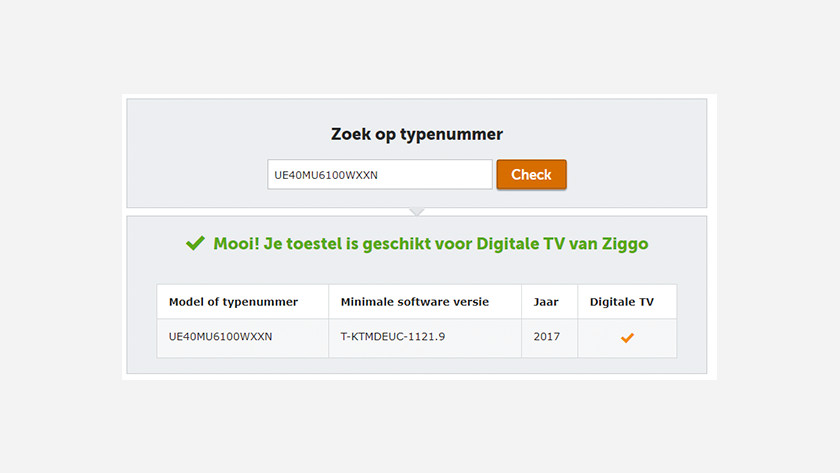 If your TV is Ziggo certified, you get to see a green check mark and the message 'Nice! Your device is suitable for Digital TV from Ziggo'. If the TV isn't suitable, you'll see a red cross and the message 'Too bad. This device isn't suitable for Digital TV from Ziggo'. In this case, you need a separate media box to watch digital TV. Contact Ziggo if you don't have this already.
Did this help you?