What is Apple macOS Big Sur?
Apple announced the successor to macOS Catalina during the WWDC 2020. This version of the macOS operating system brings new functions and a new design to your Apple iMac, Mac Mini, or MacBook. Curious to find out what will change? You can read all about Apple macOS Big Sur here.
---
What's new?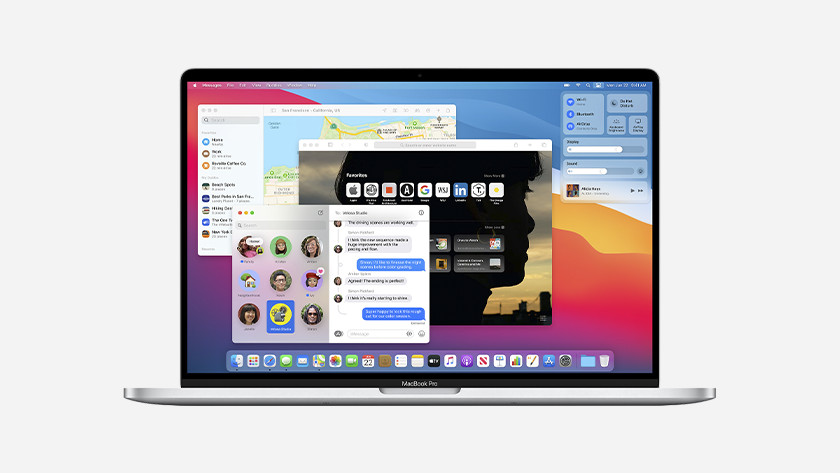 With macOS Big Sur, Apple officially cuts ties with Mac OS X. The new operating system marks the beginning of the macOS 11 era and puts an end to 20 years of Mac OS X. Big Sur brings the following changes:
Support for Apple Silicon
A new look
More personalization options
A better, faster version of Safari
An improved interface
Support for Apple Silicon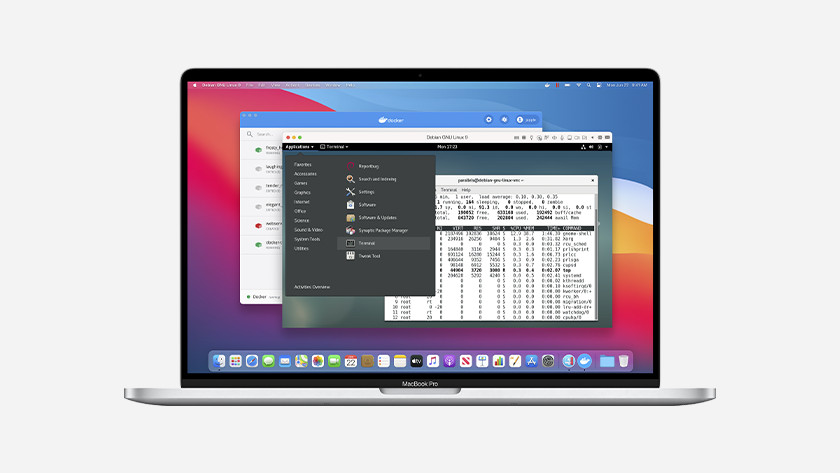 During the WWDC, Apple announced that Mac computers will switch from Intel to Apple Silicon. Right now, your Macbook still runs on Intel processors, but that will change in the future. To make this transition go smoothly, Apple has already integrated support for the new chips into macOS Big Sur. App developers can already start making their apps suitable for the new chips. That way, you'll be able get started with all your apps on your new Mac right away.
A new look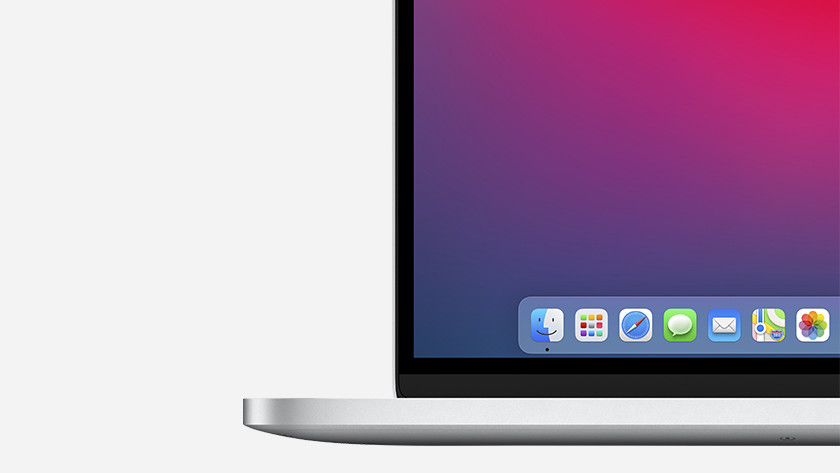 Apple macOS Big Sur has an entirely new look. All app icons have been altered and even the dock has a new design. The windows have also been given a new appearance and buttons fade into the background when you don't need them. In addition, you can easily adjust what sort of information is displayed on your desktop. You can use different widgets or fully adjust the menu bar to your liking, for example.
A better and faster version of Safari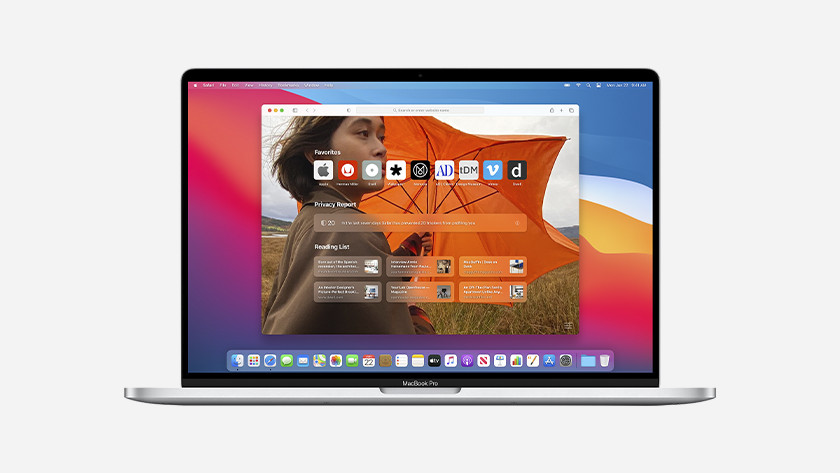 Safari is also included in this update of macOS. The update makes the browser faster and more secure. In addition, the new version has more personalization options, like adding a background image. You can also easily adjust what sort of information is displayed on your homepage. The new update makes it possible to have pages translated automatically and you can add extensions. On top of that, you have even more control over your privacy with the new update thanks to the Privacy Report function.
Improved interface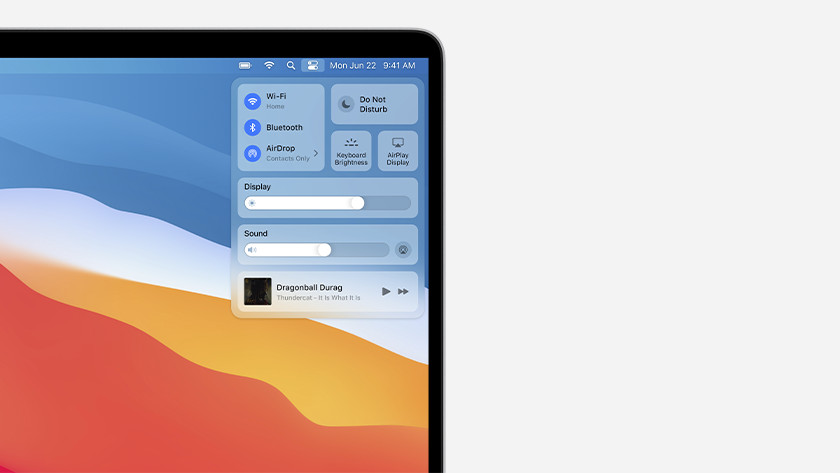 With macOS Big Sur, useful functions that you already know from iOs and iPadOS are brought to your Mac. For example, you can find the Control Center that you know from your iPhone or iPad on your MacBook as well. The Control Center allows you to clearly store all your favorite settings in one place. Drag frequently used settings to the menu bar so they're always within reach. This way, macOS Big Sur is about to become even more user-friendly.