What is the cool quality of a fridge?
In a fridge with a good cooling quality, you can store your groceries better and for a longer time than in a model with a lower cooling quality. To show the difference in quality, we distinguish between 3 classes: top notch, mid range, and basic. A top-notch fridge has 70% of the relevant specifications for cooling quality.
---
This is how we determine cooling quality
When assessing a fridge's cooling quality, we note the following specifications:
Inverter compressor: cools consistently, reducing temperature shifts.
Air circulation: prevents the upper part of the fridge from being warmer than the lower part.
Fresh zone: a fresh zone preserves fruits and vegetables or meat and fish twice as long.
Anti-ice buildup: if products don't have any ice crystals, they maintain their flavor and structure. *
Carbon filter: filters bacteria and odors from the air, so products don't adopt each other's flavors and scents.
Supercooling: by cooling products to the right storage temperature extra quickly, they'll maintain their flavor and vitamins.
Super freeze: by freezing products extra quickly, they'll maintain their flavor and vitamins. *
Long storage time in case of a power failure: in case of a power failure, your food is preserved for longer. *
Temperature can be set separately: enables you to set the ideal storage temperature in both the cooling and freezer compartment. *
Number of kilograms that can be frozen in 24 hours: freeze a lot of groceries without the interior warming up first. *
Star rating of freezer compartment: you only store leftovers in a 4-star freezer compartment to store them for a longer time. *
The specifications with an asterisk only apply to fridges with a freezer compartment.
Top-notch cooling quality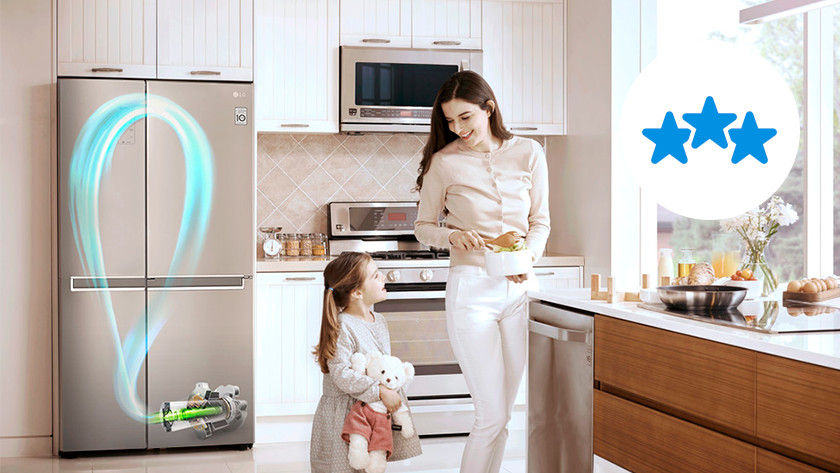 A top-notch fridge will do everything to preserve your groceries as long and as best as possible. Top-notch fridges have 70% of the relevant specifications for cooling quality. The basis is the stable cooling temperature the inverter compressor creates. This will preserve your groceries longer. Thanks to NoFrost, this also applies to the groceries in the freezer compartment. Other than that, almost every top-notch fridge has a fresh zone and a carbon filter.
Mid-range cooling quality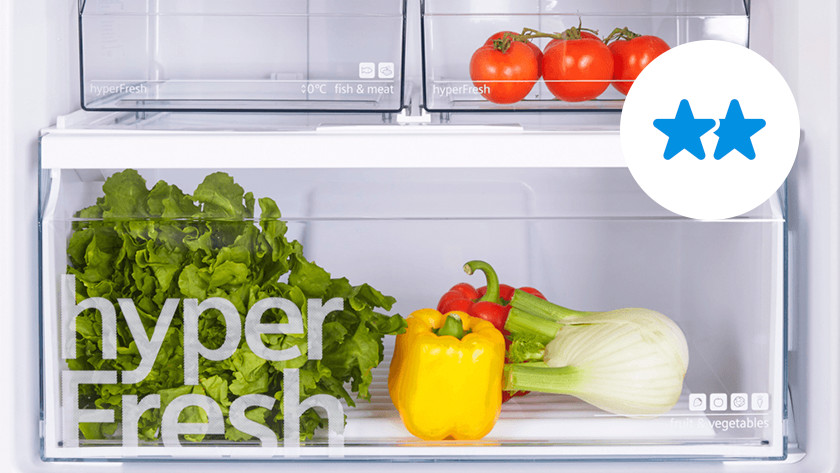 A fridge with mid-range cooling quality has at least 50% of the important specifications for cooling quality. Some mid-range fridges have an inverter compressor that ensures a stable storage temperature. The more stable, the better. Other fridges have a fresh zone, for example. Depending on the type, this lets you store your meat and fish or fruits and vegetables twice as long. Thanks to air circulation, the top and bottom of the fridge are equally cool. Basic fridges almost never have this.
Basic cooling quality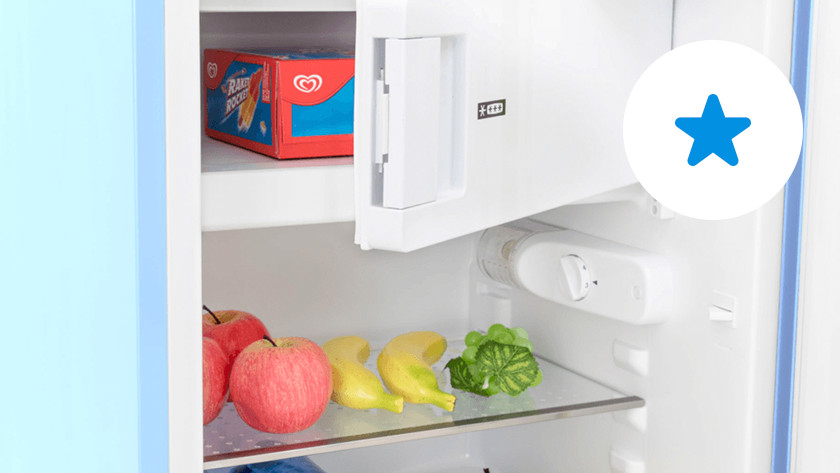 A basic fridge has less than 50% of the relevant specifications. It keeps your groceries cool, but offers few extras to ensure your groceries are preserved longer. The freezer compartment of a basic fridge has 4 stars, making it suitable to freeze leftovers or popsicles. Some basic fridges feature a fan that circulates the air, making it equally cold throughout the whole fridge.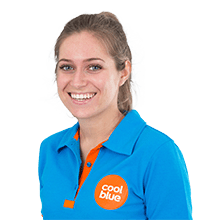 Article by: