What iPhone smartphones are waterproof?
The first waterproof Apple smartphone is the iPhone 7. Does this mean that the predecessors of this device aren't waterproof? In this article. We' tell you which iPhone models are and aren't waterproof.
---
Water-resistant iPhone devices
The Apple iPhone isn't waterproof, but the following iPhone models are water resistant: iPhone 7 (Plus), iPhone 8 (Plus) and iPhone X. Thanks to the IP67 certification, your iPhone is protected for up to half an hour underwater at 1 meter depth. Want to test this yourself? Better not. This has been tested in a laboratory under controlled conditions. So don't intentionally immerse your iPhone under water or go swimming with it. Did you accidentally spill a glass of water over your iPhone or did your device accidentally fall into the toilet? Your iPhone will most likely survive. But don't do it on purpose. Apple doesn't compensate for water damage.
Non-waterproof iPhone devices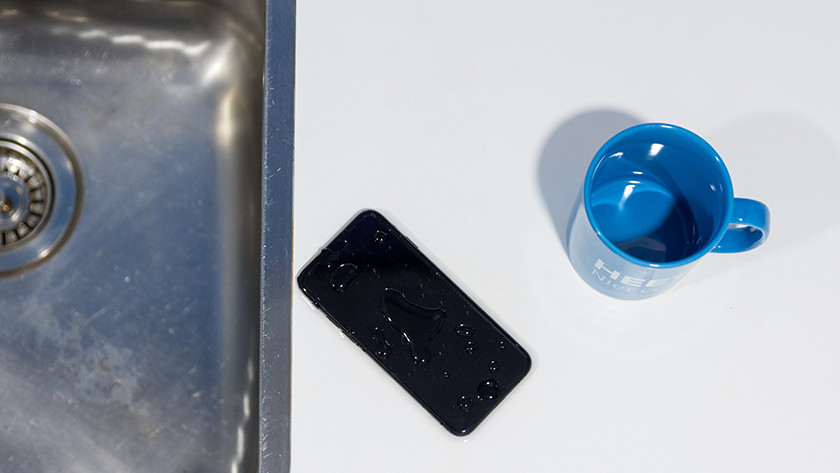 It is true that iPhone 5, 5s, 5c, SE, 6 (Plus) and 6s (Plus), the predecessors of iPhone 7, are not waterproof. I don't use these devices to make calls in the rain or listen to music in the bathroom, because they can get water damage. How waterproof a phone is, is important to me because I listen to music on my iPhone while washing dishes. Do you disagree? Have a look at our iPhone 6 (Plus) and 6s (Plus) devices.
How do I check if my iPhone is waterproof?
The IP certification indicates dustproof and waterproof a device is. Waterproof Apple phones have an IP67 certification: the device is completely dustproof and you can keep it up to 1 meter under water for up to 30 minutes. Nevertheless, I always check under which conditions the water resistance of my iPhone was tested. Smartphones are often tested with clean water and not with seawater, for example. Want to know more about water resistance and IP gradations? Have a look at our advice page.
Did this help you?