Help after purchase
Your product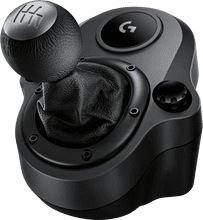 Logitech Driving Force Shifter
Type of controller :

Schakelbak
Computer platform:

PC (Windows), PlayStation 4, Playstation 5, Xbox One, Xbox Series S, Xbox Series X
Color:

Black
---
---
How do I update my drivers using the Logitech Gaming Software?
Once you've installed the Logitech Gaming Software, you can get started with the latest drivers, lighting patterns, and other customizable settings on your (new) Logitech gaming gear. On this page, I'll explain how you install the program step by step.
---
---
Didn't find your answer?
Find an answer to your question quickly and easily via our Customer Service.