Compare Apple MacBook to Apple iMac
Comparing the Apple MacBook to a Apple iMac is a little like comparing apples and oranges. Which one is best suited for you really depends on how you plan to use it and where, since the biggest difference is that you can take your MacBook with you anywhere, while your iMac stays at home. Want to know which Apple computer is best for you? Read on.
---
Dimensions
Apple MacBook
MacBook is een laptop en gemaakt om mee op pad te nemen. Ik kan kiezen uit verschillende schermformaten en afmetingen, waarbij MacBook Air de dunste en lichtste optie is (1,56 cm, 1,25 kg) en MacBook Pro 15 inch (1,55 cm, 1,83 kg) het grootst.
Apple iMac
iMac is een all-in-one (alles-in-één) computer. Dit betekent dat alle hardware in het beeldscherm zit verwerkt en ik dus geen ruimte meer hoef te reserveren voor een aparte computerkast. Hij is beschikbaar in twee schermformaten: 21.5 en 27 inch.
Screen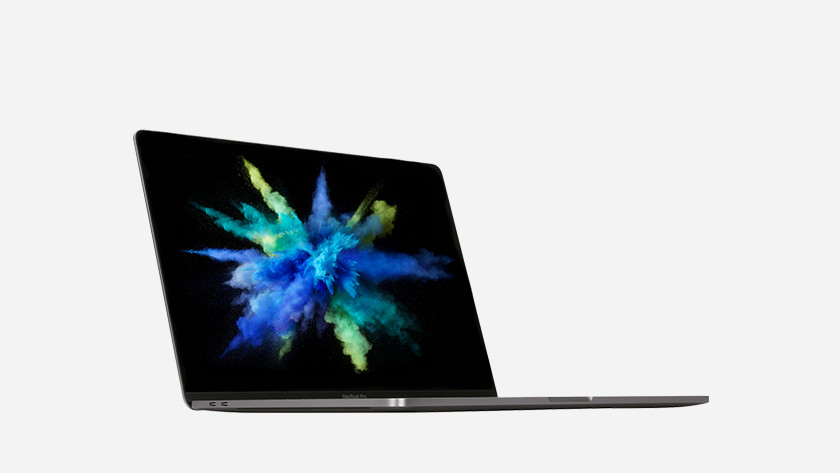 Apple MacBook
Het grootste scherm van MacBook is 15 inch. Dat is toch al 6.5 inches (16,5 cm) kleiner dan de kleinste iMac: iets om rekening mee te houden wanneer je het (net als ik) prettig vindt om voldoende werkruimte voor je neus te hebben. Wel zijn alle Apple laptops voorzien van een kraakhelder Retina scherm. MacBook Pro beschikt met een resolutie van 2560 x 1600 pixels, Wide Color en 500 nits helderheid over het beste display.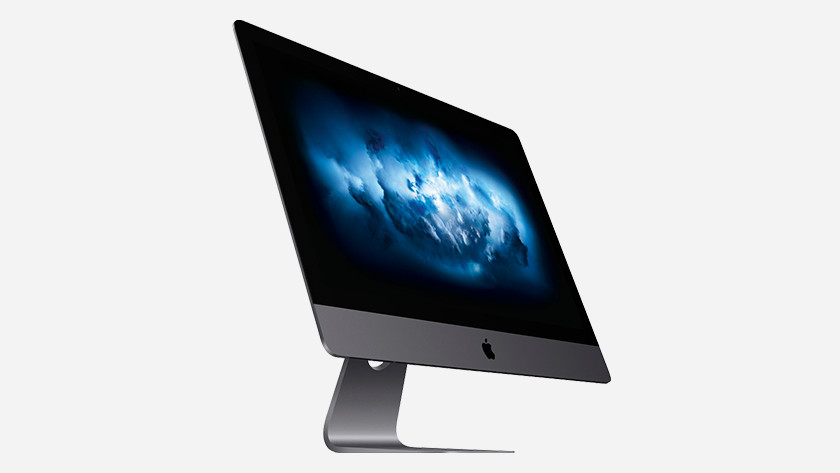 Apple iMac
The screen of the Apple iMac isn't just bigger, but sharper too. The best screen of the iMac (Pro, 27-inch) supports a 5K resolution with 5120x2880 pixels (that's a whopping 14.7 million in total!). The question is if you actually need all those pixels. In any case, it is recommended for professional photo and video editing.
Processor
Apple MacBook
De krachtigste MacBook van Apple is MacBook Pro. MacBook Pro 15 inch is hierbij nog krachtiger dan het 13 inch model. Apple MacBook Pro 15 inch heeft een snelle Intel Core i7 processor (2,6 GHz, Turbo Boost tot 4,3 GHz) en is zelfs uitbreidbaar tot een Intel Core i9 processor (2,9 GHz, Turbo Boost tot 4,8 GHz). Daarnaast beschikt MacBook Pro over discrete grafische kaarten, waardoor deze MacBook geschikt is voor gebruik door designers en ontwerpers. Je kiest namelijk uit Radeon Pro 555X met 4 GB GDDR5-geheugen, uitbreidbaar tot Radeon Pro 560X met 4 GB GDDR5-geheugen.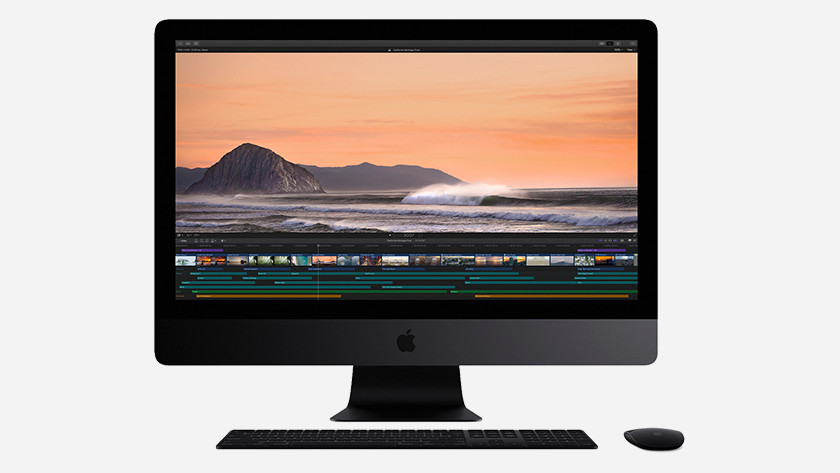 Apple iMac
Over het algemeen heeft iMac een grotere rekenkracht dan MacBook. Vooral in de hogere prijsklasse is de vergelijking niet helemaal eerlijk. Apple iMac pro 27 inch is verkrijgbaar met 8 processorkernen (Turbo Boost tot 4,2 GHz), 10 processorkernen (Turbo Boost tot 4,5 GHz), tot wel 14 processorkernen (Turbo Boost tot 4,3 GHz). Als je iMac Pro op kracht vergelijkt met MacBook Pro, is de vergelijking dus niet erg eerlijk. Zet je MacBook Pro 15 inch en iMac 21 (of 27) inch naast elkaar, dan komen ze wel dichter bij elkaar in de buurt. Sterker nog, iMac beschikt over 4 processorkernen terwijl MacBook Pro beschikt over 6 processorkernen.
RAM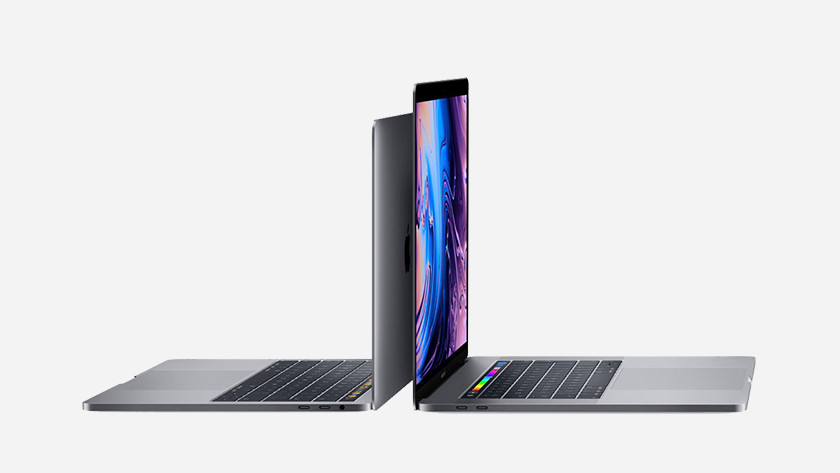 Apple MacBook
Apple MacBook is available in 8, 16 or 32GB of RAM. This is comparable to the basic iMac (8 or 16 GB RAM). The only iMac the MacBook can't measure up to is the iMac Pro. iMac Pro is available up to 64GB of RAM. You'll notice that when multi-tasking. If you have more memory, it'll be easier. In general, the MacBook does boot more quickly, thanks to its SSD.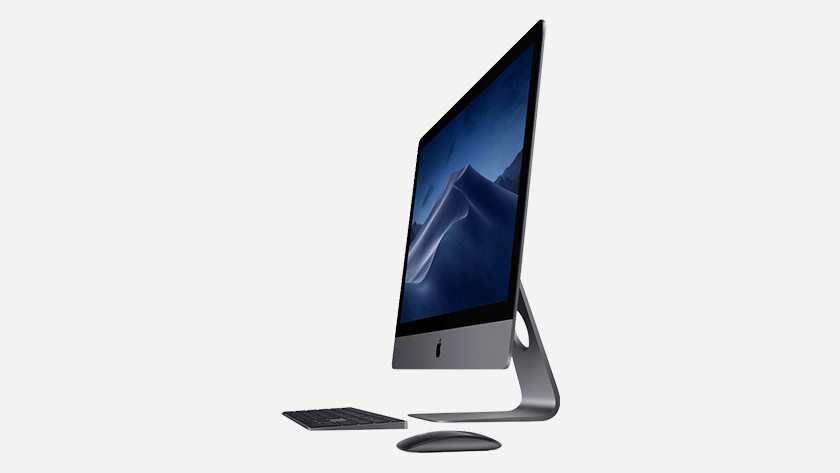 Apple iMac
The Apple iMac is expandable to up to 64GB of RAM. You can even upgrade the iMac Pro to 128GB of RAM. That's a lot more memory than on the best MacBook (up to 32GB of RAM). In addition, the iMac Pro uses ECC RAM. It's a special type of RAM that detects and corrects most bit errors to prevent data corruption. This type of RAM was only used in scientific or financial computers before, but it's in professional computers too now.
Connectors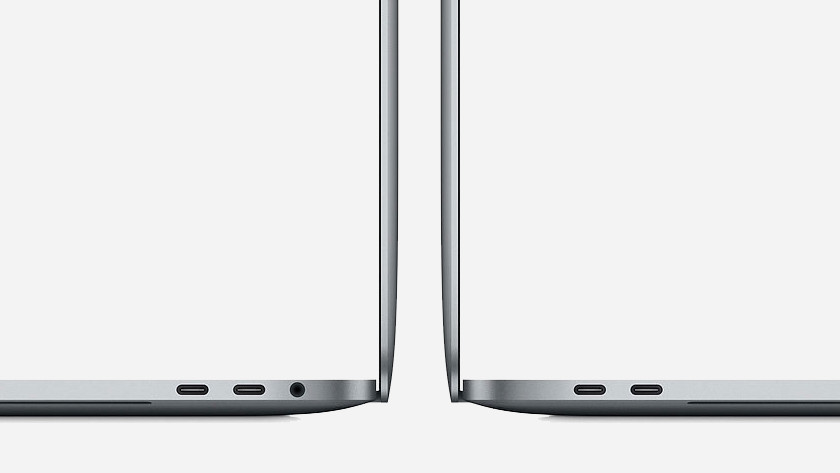 Apple MacBook
Apple MacBook heeft minder aansluitingen dan iMac. Dat is nodig om ze zo dun mogelijk te maken. Bovendien hebben alle MacBook modellen enkel Thunderbolt 3 aansluitingen (usb c). Voor het aansluiten van je oude muis of beeldscherm heb je dus een adapter nodig.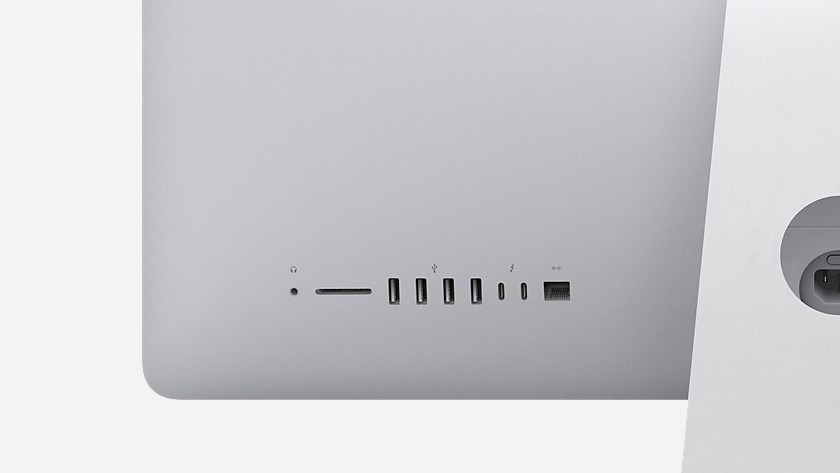 Apple iMac
iMac 21 and 27 inches have 1 SDXC card slot, 4 'standard' USB (A) inputs, 2 Thunderbolt 3 ports, and an internet port. The Apple iMac Pro has an additional 2 Thunderbolt 3 ports (so 4 in total). This makes it easy to connect peripherals, like an extra monitor. You'll only need a converter for equipment with HDMI or DisplayPort connectors.
Conclusion
How much the MacBook and the iMac differ depends on the version you choose. If you compare a top-notch MacBook (15 inches with Touch Bar) to the basic iMac (21 inches), the differences aren't too big. In fact, the MacBook Pro has 6 processor cores, where the iMac has (only) 4. But if you compare it to the iMac Pro, the iMac Pro and its 8, 10, or 14 processor cores triumph every time. This is by far the most powerful Mac.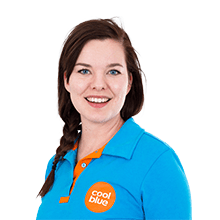 Article by: