Which MacBook is suitable for photo and video editing?
You can use any Apple notebook to edit photos and videos. Some MacBook models are better suited for designing than others, though. It depends on what kind of user you are. Are you a hobbyist who edits photos every now and then, are you a student starting a graphic design study, or are you a professional graphic designer? Here you can read which MacBook you'll need.
---
What type of user are you?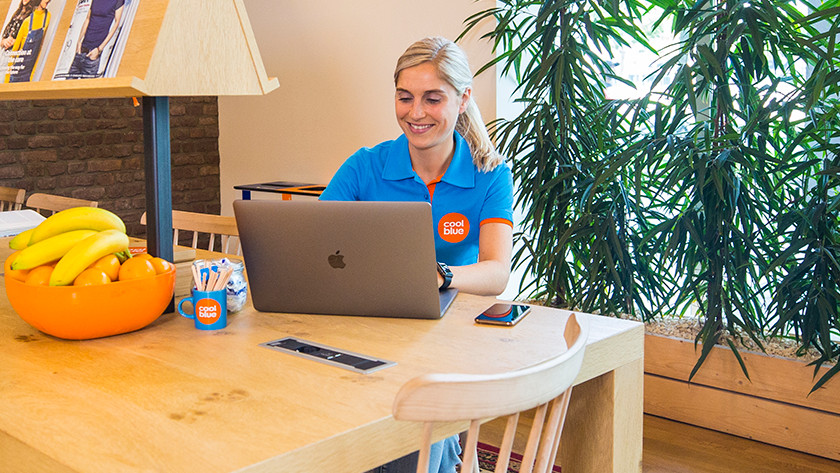 Professional
As a professional photo and video editor, you use demanding graphic programs every day, such as Adobe Creative programs, Autocad, Sketch Up, Keyshot, and Cinema 4D. You often run these programs at the same time. In that case, a powerful laptop to edit files is a must-have. You do it at home, where you might also have an iMac, and on the road or with clients. In that case, a MacBook is ideal. This means that portability is a requirement but you don't want to sacrifice power. After all, loading large files shouldn't detract from your efficiency.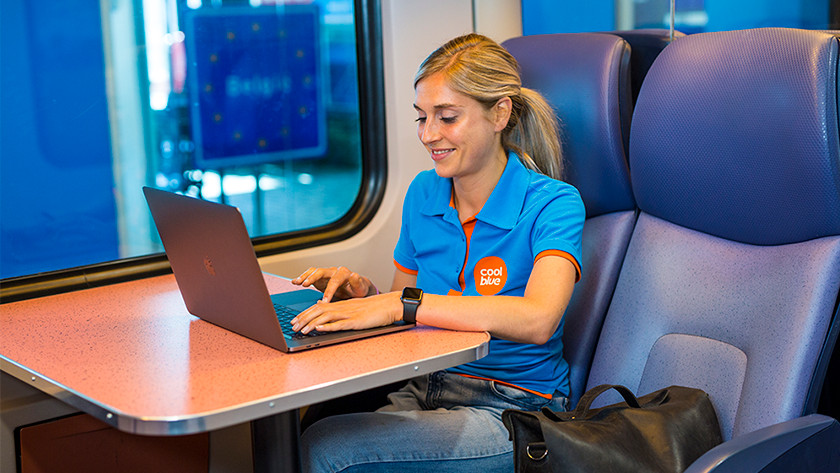 Student
You're studying graphic design, or maybe you're going to be in the near future. Maybe you're studying engineering and you have to make technical 3D drawings. In these cases, you'll quickly notice that a proper MacBook is the best study partner. After all, you spend hours every day using Adobe Creative suite programs, such as Photoshop, InDesign, and Illustrator, or, for technical drawings, Autocad. You'll need enough force to work with these programs. It would also be nice if you could fit your laptop in your school bag, without having to drag around any excess weight.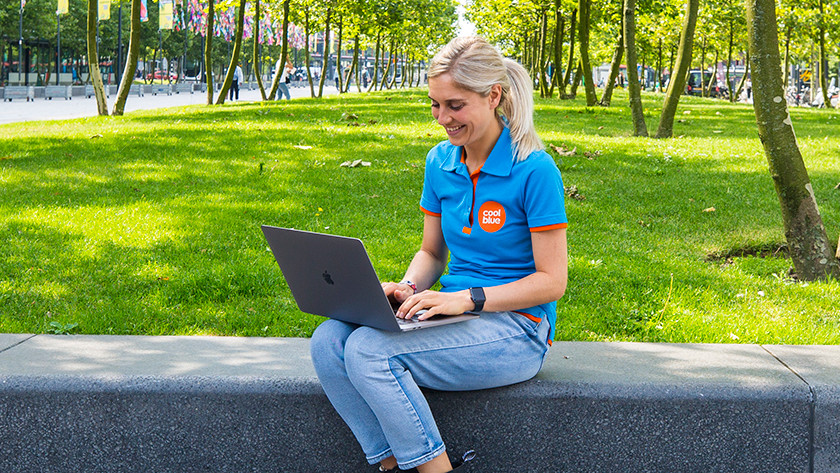 Hobbyist
As a hobbyist, you love editing photos or videos in your spare time. You edit holiday photos, earn a little extra cash as a photographer on your friends' wedding, or edit a video of the festival you and your friends went to the other day. To do that, you'll need the necessary editing programs, which require a powerful MacBook. You don't want the most expensive model, as it's only a hobby after all. Your MacBook will need to be powerful enough, though, because you don't want to wait hours for Adobe Premiere Pro to start.
Recommended specifications for graphic use
| | Professional | Student | Hobbyist |
| --- | --- | --- | --- |
| Processor | i9 | i7 | i7 |
| RAM | 32 or 64GB | 16GB | 16GB |
| Storage | 1TB or more | 512GB | 256GB |
| Video card | Radeon Pro 5500M | Shared video card | Radeon Pro 5300M |
| Display | 16 inches | 13 inches | 16 inches |
Suggested model
International keyboard (QWERTY)
|
Intel Core i9 2.3GHz (9th-gen) - 16GB - 1TB SSD
|
AMD Radeon Pro 5500M
Add up all these specifications and you arrive at an Apple MacBook Pro 16 inches, for example. With this model, you're able to edit photos and videos without playback lag.
Specifications explained
This table may have you wonder: "Looks like I need an Intel Core i9 processor, but why? And what does that mean exactly?" In this article, you can read what makes a MacBook particularly suitable for graphic use. The answer is a combination of 3 things: processor, video card, and RAM.
Processor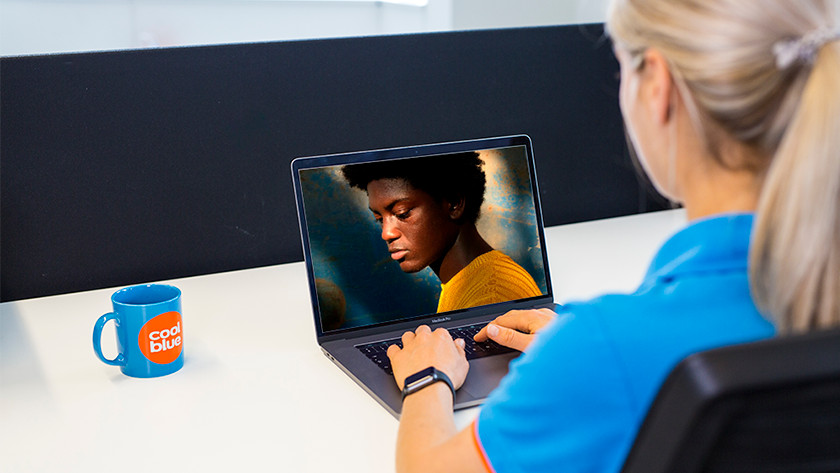 Whether you're a student, hobbyist, or professional user, you'll need demanding graphic design programs for photo and video editing. The Intel Core i7 processor is powerful enough for all your graphic design programs. This processor is fast enough so you can work comfortably on all your graphic design projects. The Intel Core i9 is a lot more powerful, but most users don't necessarily need all that power. Professionals who use demanding programs on a daily basis will especially benefit from an Intel Core i9 in the long term.
Video card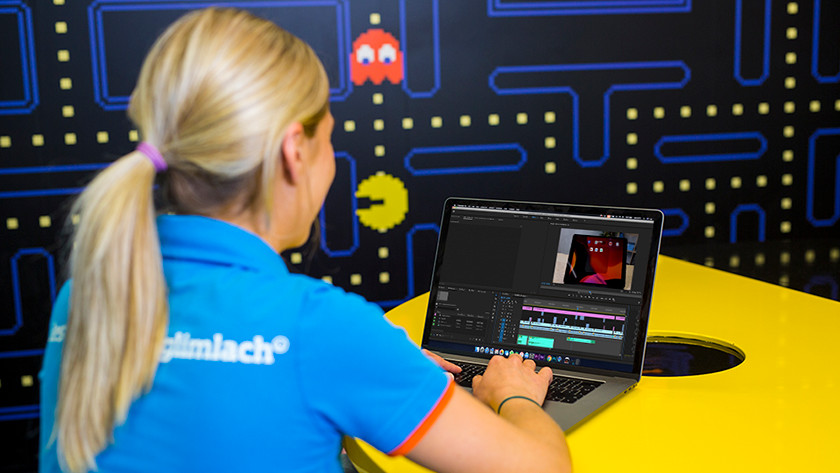 A video card ensures that images, videos, and animations render more quickly. This allows the processor to perform other tasks. You need a good video card to run demanding graphic design programs. A dedicated video card like the AMD Radeon Pro 5300M is suitable for this. Because a dedicated video card has its own RAM, graphic tasks take up less of your MacBook's internal memory.
RAM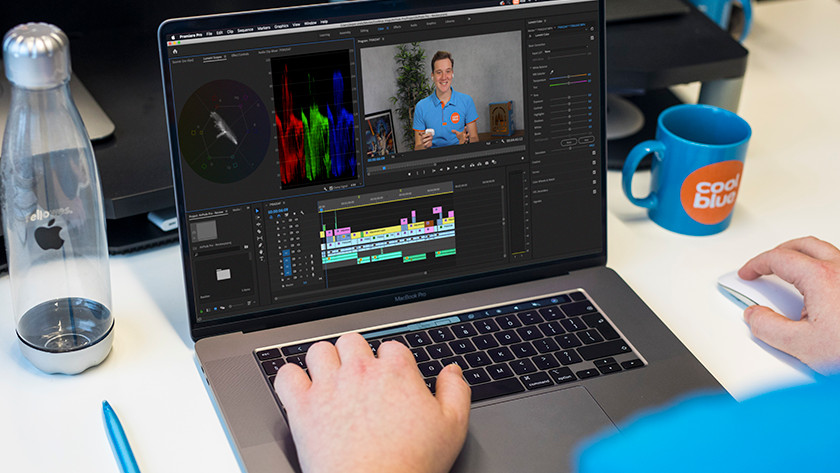 RAM is the temporary memory of your MacBook. Your MacBook mainly uses RAM for multitasking. If you don't have enough RAM, your MacBook will slow down when you do a lot of things at once. For most users, 16GB RAM is more than enough. This allows you to multitask smoothly even while running demanding software. Professional users could use more RAM, such as 32GB or 64GB RAM.
Storage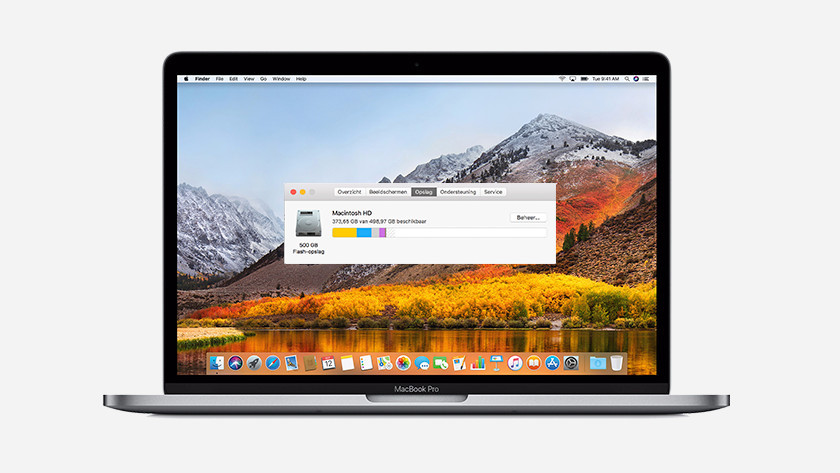 Storage is the long-term memory of your MacBook. As a graphic designer, you need at least 512GB storage capacity. The files you save are often hundreds of MBs in size. For professional use, you need even more storage for all your large files. In that case, 1TB or more is the better choice. Of course, you can also decide to get an external hard drive.
Display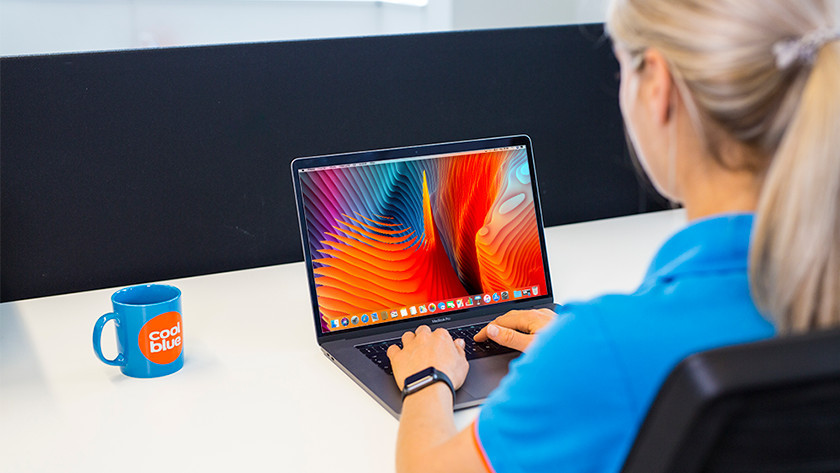 If you're a designer, it's not just the processor, video card, and memory that can make a world of difference. The display is just as important. A large screen makes working on a design a lot easier. The 16-inch MacBook Pro also has a dedicated video card, while the MacBook Pro 13 inches and MacBook Air 13 inches don't have one. These 13-inch models are easier to take with you in your backpack, though. So think carefully about what is more important to you: easy transport or graphic performance.
Accessories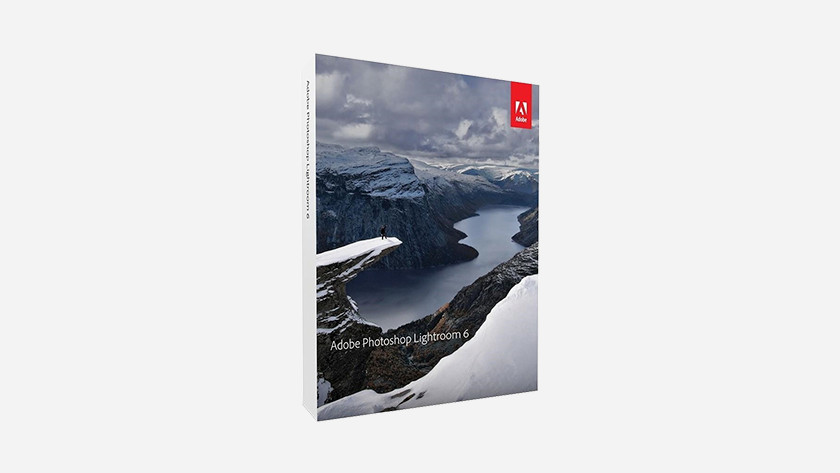 The right MacBook will get you a long way. The right accessories will make you even more productive, though. Your laptop's compact size is ideal on the go, but you'll want to have a larger screen at home. With an external screen for your MacBook, you can combine the best of both worlds. Also consider a pen or drawing tablet for programs like InDesign or Illustrator. Choose a hard drive to store all your large files and purchase an Adobe suite to have all your editing programs installed on your MacBook.
Conclusion
The specs mentioned above let you know exactly what to consider when choosing your new MacBook. It depends a lot on whether you occasionally edit a video in your spare time or whether you spend hours every day making technical drawings. The more intensive the use, the more powerful the laptop you need.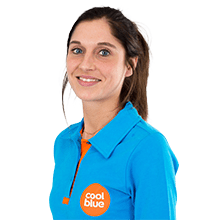 Article by: