How do you choose between an Apple iPhone or Samsung Galaxy?
Whether an Apple iPhone or a Samsung smartphone suits you better is primarily a matter of taste. The devices by these brands differ considerably in terms of the operating system, the lineup, and the ecosystem. In this article, we'll delve deeper into the similarities and differences between Apple iPhone and smartphones from the Samsung Galaxy series.
---
Operating system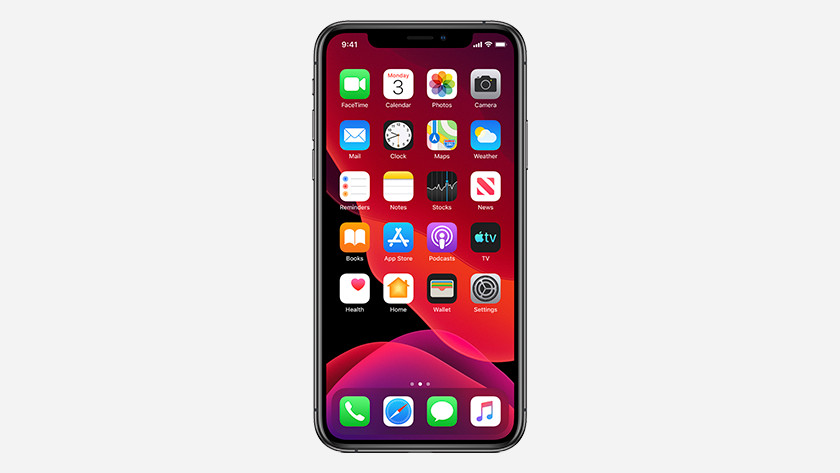 Apple iPhone: easy and safe to use
Apple's iOS is versatile. There are more than 1 million apps available for your iPhone. You can only download apps via the App Store and those apps are checked and approved by Apple. In addition, you don't have to worry about your privacy. Apple only collects your data locally and this data doesn't leave your device unless you give permission. Aren't very tech savy? iOS is designed for everyone, so even your grandmother can use it. Another important factor: iOS users receive updates regularly and for a long time. Apple launches a new iOS version every year, which you can even install on a 5-year-old iPhone.
Samsung Galaxy: adjust to your own taste
Android is an open operating system developed by Google. Because this is an open operating system, Samsung can make the software their own. This allows you, for example, to use pre-installed Samsung apps such as Samsung Health and the Galaxy Store. You can download themes to adjust backgrounds, menus, and icons to your own style. Android also gives you the option to download apps outside the Play Store. Do that carefully, because Google can't guarantee that these apps are safe. Samsung Galaxy devices generally receive 2 software updates and 2 years of security updates.
Line up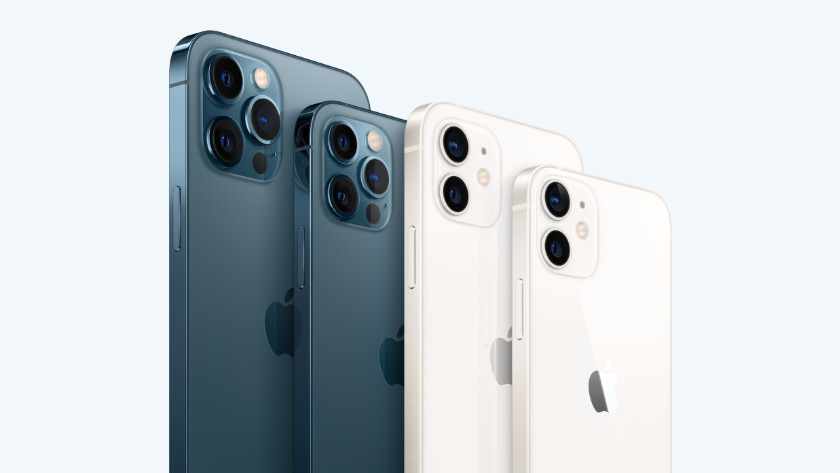 Apple iPhone: regular, Max, and Mini sizes
The rule for Apple is, the higher the number behind 'iPhone', the newer the device. For example, the iPhone 7 is older than the iPhone 12. The exception to this rule is the iPhone SE. This compact, affordable iPhone doesn't look new, but it was released in 2020. Most iPhone models are available as a 'regular' and a Plus or Max version. These Plus or Max models have a larger (screen) size, but other than that they have the same specifications as their smaller brothers. The latest iPhone models are the iPhone 12 Pro (Max) and the iPhone 12 (Mini). This is the first time Apple has released a Mini version of the starter model.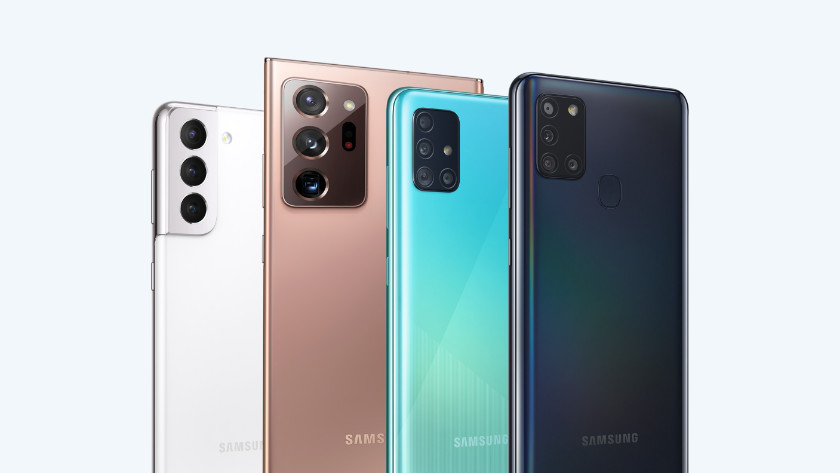 Samsung Galaxy: wide choice in different price ranges
In the large assortment of the Samsung Galaxy series, there's something for everyone. Note devices and smartphones from the S series are Samsung's top devices. These phones have multiple good cameras and have no trouble with demanding apps and games. The Galaxy A series includes both mid-range and basic devices. The mid-range devices (A40 to A80) all have multiple cameras and a clear screen. The higher the number, the larger and more powerful the phone is. The A10 and A20e are Samsung's entry-level models. They're suitable if you mainly make calls, use WhatsApp, and browse the internet occasionally.
Ecosystem
Apple iPhone: seamless collaboration with Apple products
Did you choose an iPhone or do you already have another Apple product? It's an attractive option to choose more Apple products. This has to do with Apple's ecosystem and Continuity. All your Apple products work together seamlessly. For example, you can share files with other Apple products with AirDrop without a WiFi network or data connection. Or use Handoff, which means you can work on a document on your MacBook and continue working on the same document on your iPad.
Samsung Galaxy: smart Android devices and Samsung DeX
The operating system Android doesn't just run on phones, but also on tablets, TVs, smart fridges, and washing machines, for example. Do you already have Android devices? Choose an Android phone. Android devices all work together. You can get the most optimal collaboration from products from the same brand. This has to do with the fact that every manufacturer adjusts the operating system slightly. You can also connect your Samsung phone from the S or Note series to a monitor with a Samsung DeX docking station. This allows you to turn your smartphone into a small computer.
Storage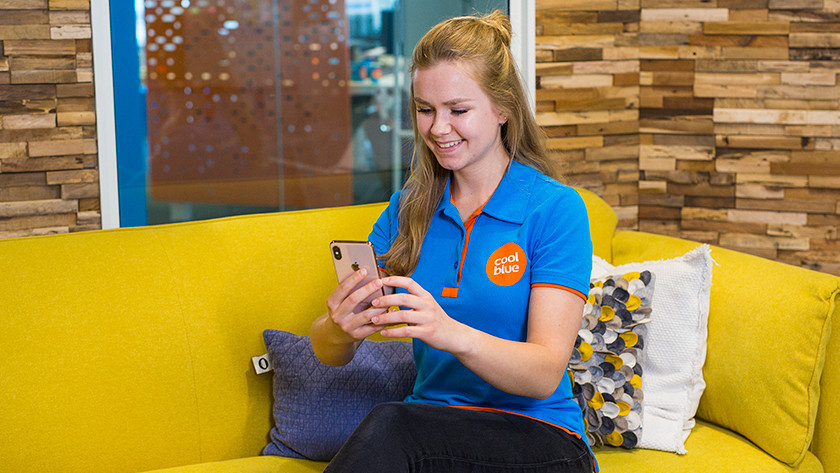 Apple iPhone: don't worry about your storage with 512GB
For iPhone, the choice is mainly between 64GB, 128GB, 256GB, or 512GB. If you want an older model like the iPhone 6(s Plus) or iPhone 7 (Plus), you can also choose 32GB. Apple sees 128GB as the standard storage capacity. This is enough for the average user. Do you want to store more photos and videos locally or do you like to download a lot of games? Choose 128GB or 256GB. Do you never want to worry about storage space and clearing out your phone? Choose 512GB storage. You can't expand the store of an iPhone, but you can use iCloud for extra storage space.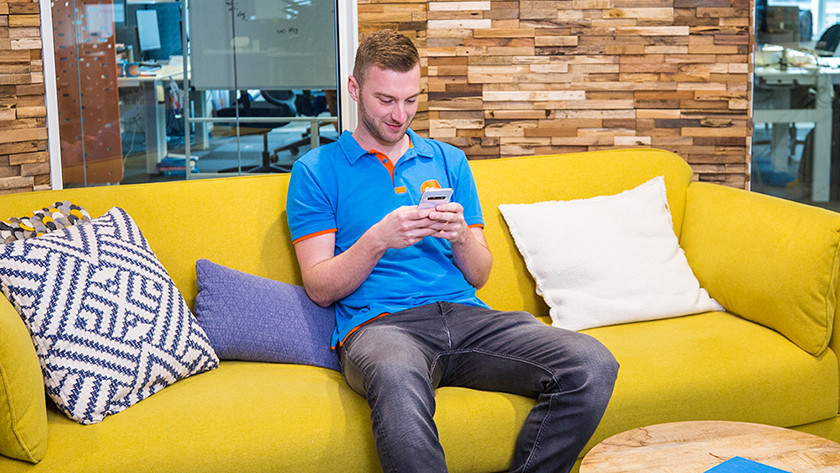 Samsung Galaxy: expandable memory
Do you choose one of the top devices from Samsung? You'll be able to choose different storage options. In the S10 series, you can choose 128GB or even 1TB, so you can store 250,000 photos. The entry-level models have 32GB, which is enough for this type of basic telephone. The mid-range models have 64GB or 128GB, which offers enough space for all your apps, photos and files. Do you still need more space? You can expand the storage capacity with a memory card on every Samsung smartphone, except the Note 10.
Latest models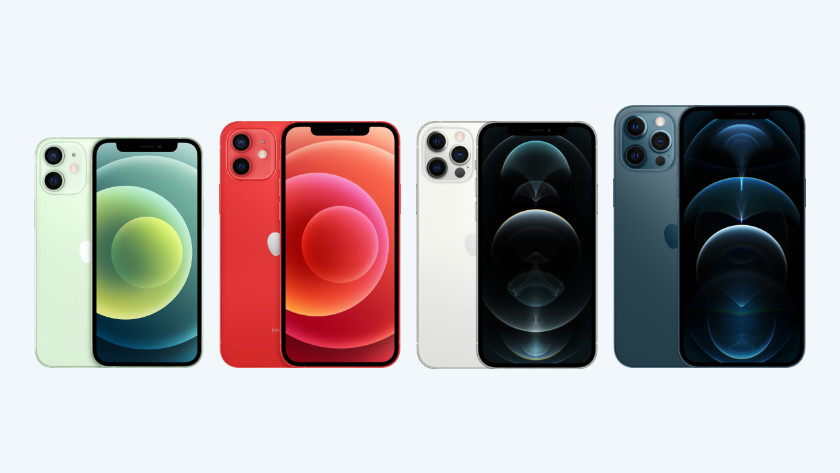 Apple iPhone: iPhone 12 (Mini) and iPhone 12 Pro (Max)
Do you want the newest model? The latest Apple iPhone models from 2020 are the iPhone 12 (Mini) and the iPhone 12 Pro (Max). The newest models from Apple have a lot in common, like the powerful A14 processor. The iPhone 12 Mini is the ideal solution if you're looking for a practical size and the best specifications. If you want the largest screen, the iPhone 12 Pro Max is just what you need. Are you into photography? You can knock yourself out with the iPhone 12 Pro (Max). This iPhone has a versatile triple camera.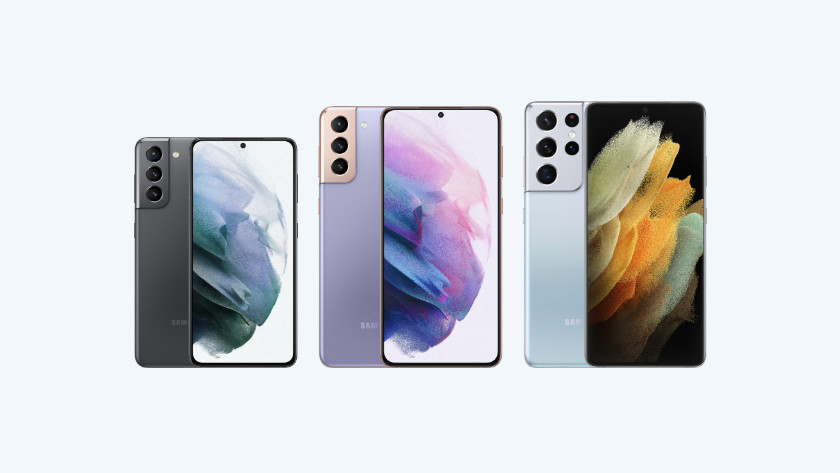 Samsung Galaxy: the S21 series
The smartphones from the Samsung Galaxy S21 series are the latest top devices from Samsung. The devices are powerful and all have a screen that refreshes 120 times per second. In addition, the smartphones have good cameras as well. With the S21 Ultra zoom, you can even zoom in up to 10 times without your photo becoming less sharp. With a 6.2-inch screen, the S21 has a reasonably practical size. The 6.7-inch and 6.8-inch screens of the S21 Pus and Ultra are a lot larger. It's difficult to operate these smartphones with one hand.
Conclusion
Apple or Samsung? We can't give a clear answer to that. This choice depends entirely on your wishes. Are privacy and updates that last for years important? An iOS device will be better for you. On the other hand, many Android users can't get used to iOS and vice versa. The iPhone devices generally have a high price tag, while Samsung offers a wide choice of different price ranges. In addition, the products you already have also influence your choice. Do you already have a MacBook or iPad? An iPhone is the natural choice. Do you have Android devices already? A Samsung device will work better.
Did this help you?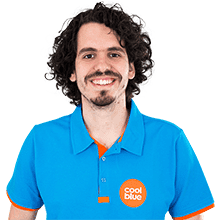 Article by: