How do you choose the storage capacity for your iPhone?
If you're looking for a new iPhone, you also have to decide on the storage capacity. The new standard is 128GB, but there are even devices with 512GB. Such a high storage capacity isn't important for everyone. An iPhone with such a high storage capacity also means it's more expensive. We're happy to help you choose the right storage capacity for you.
---
Choose iPhone storage capacity
You've finally found the perfect iPhone. But how much storage capacity do you need? Here, you'll find a brief explanation about the different storage capacities:
32GB: limited local storage
64GB: enough for basic use
128GB: enough for the average user
256GB: store photos, videos, series, and music offline
512GB: never worry about storage space
Your operating system also takes up storage
With a 256GB storage capacity, you never actually have 256GB of storage space. The operating system on your device and standard apps already take up quite a bit of storage capacity. Calculating in advance how much storage you need for your device? Add about 20 percent to that. That way, you know for sure you're making the right choice. It's best to think about this before placing your order, because you can't expand the storage of your iPhone later on. You can of course always use cloud services to store all your files.
32GB: local storage space limited
Don't necessarily want the latest iPhone? You can consider 32GB. This is enough for a number of standard apps such as Instagram, Facebook, and WhatsApp. Do you like to download lots of new apps to try them out? A 32GB storage is not enough. You'll also need a subscription to a streaming service such as Spotify, because you have limited local storage space for music. You also don't mind regularly cleaning up your entire iPhone.
64GB: enough for basic use
With 64GB, you have enough storage for basic use. In addition to making calls and using WhatsApp, you can also store a few social media apps on your iPhone. With 64GB, you also have enough storage to play games. You can use streaming services such as Netflix and Spotify and you don't record 4K videos. You can quickly remove unnecessary apps and store photos in your iCloud photo library. Was 64GB just enough on your previous device? It's going to be tight with your new device, since apps keep getting bigger.
128GB: enough for the average user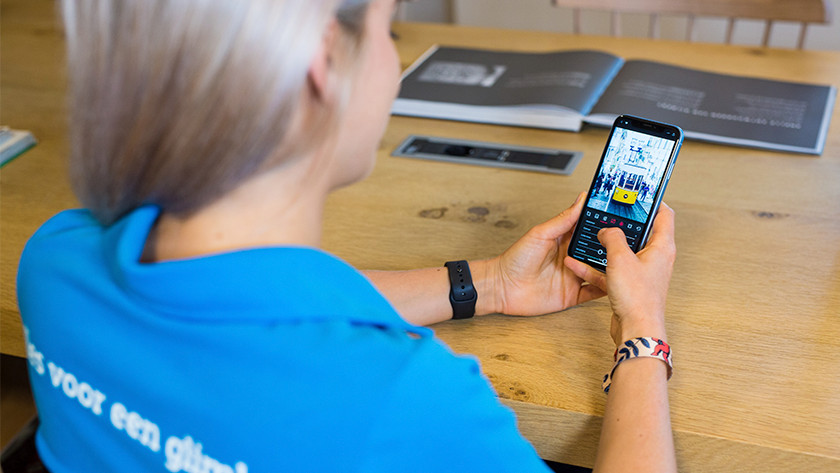 An iPhone with 128GB storage capacity is suitable for the average user. With the new iPhone 12 models, this is the minimum storage capacity. With 128GB, you have enough space to store some photos, music, and videos locally. As a result, you don't have to exclusively use iCloud storage. Want to download a movie for on the go? Not a problem. Simply delete it from your device afterwards so you can download a new one.
256GB: store photos, videos, series, and music offline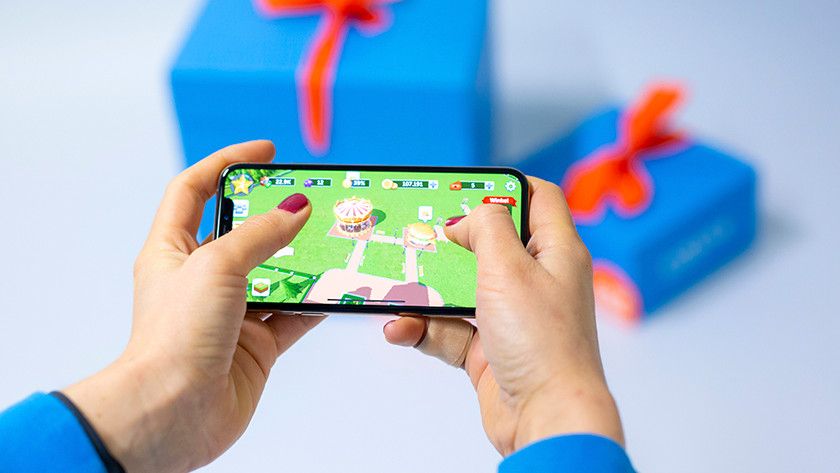 You can download the latest apps and games without having to worry about how much space you have left. You have plenty of storage space for photos, videos, and music. You don't necessarily have to use cloud storage. You also like taking photos in portrait mode recording 4K videos. You can even download a few episodes of your series for on the plane. Cleaning up isn't your thing. Perhaps you do it once a year, just to see if you have some unnecessary apps on your device.
512GB: never worry about storage space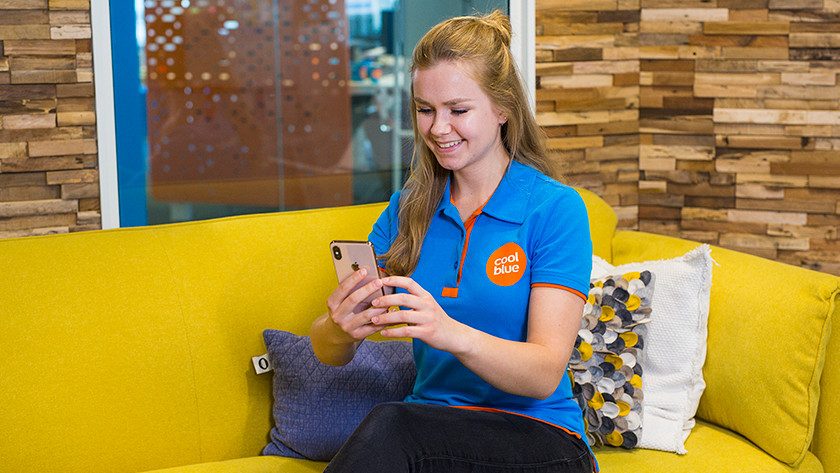 Do you want 512GB of storage? You'll need the iPhone 11 Pro (Max) or the iPhone 12 Pro (Max). You do everything on your device. It's basically a lifestyle, whether it's for business or private use. Cleaning up isn't in your vocabulary and you're always testing the latest apps. You store a lot locally and you don't use cloud services for storage. You also want to access all your media offline regularly, for example while traveling. Downloading a movie for on the plane? You prefer to download multiple movies. In short, you never want to worry about storage.
Did this help you?