iOS vs Android
Before choosing your new smartphone or tablet, you may wonder what operating system suits you best. iOS or Android? The good news is that both operating systems are good choices. But then, what are the differences between iOS and Android? The main differences are in the app store and the amount of updates you get. Other than that, whether you prefer the iOS or Android interface is of course based on personal preference. On this page, we'll have a look at both operating systems side by side.
---
Note: iOS only runs on iPhone
Choosing Android? Then you get the exact same operating system on both smartphones and tablets. Formerly, both iPhone and iPad models ran on iOS. But since the arrival of iPadOS, only iPhone models run on iOS. Are you looking for an iPad or Android tablet? Then also read our advice on iPadOS.
Interface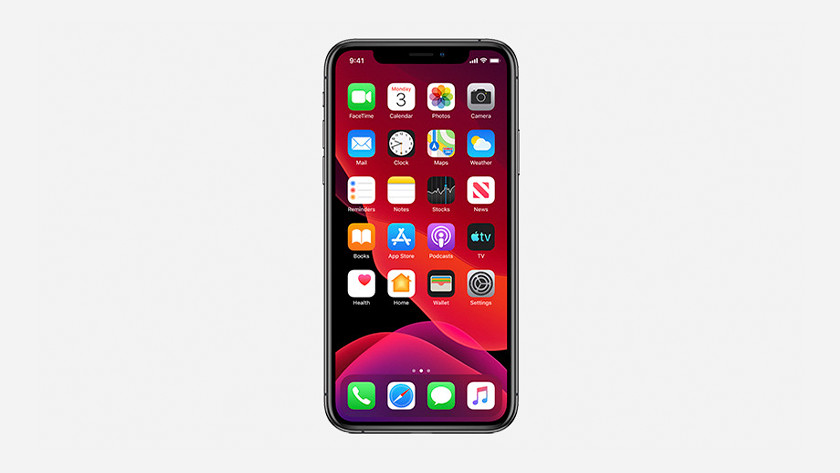 iOS: user-friendly operating system
You'll find Apple's own iOS operating system on all iPhone models. Because Apple produces its own hardware and software, these work seamlessly together. iOS is designed so anyone can work with it. Yes, that even includes your technologically challenged aunt. The interface is so easy that anyone can learn how to work with an iPhone in a day. Of course, Apple has more operating systems in addition to iOS, such as macOS and iPadOS. These operating systems work practically the same as iOS. So do you have multiple Apple products? Then the interface works pretty much the same on all devices.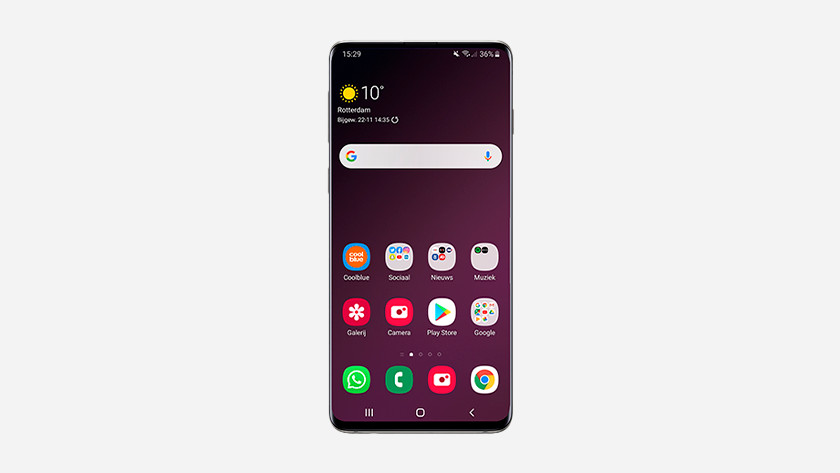 Android: customize to your own style
All smartphone manufacturers adjust the Android version to make the operating system match the device. Fundamentally, Android is the same on all smartphones, but sometimes menus and icons look slightly different. The advantage of Android is that you can customize the design to your own style. This means you can adjust the icons, menus, and backgrounds, or put useful widgets on your start screen. With these, you can see the weather forecast right away when you unlock your phone, for example. With all these options, you do sometimes have to look a little harder to find what you need.
Privacy and security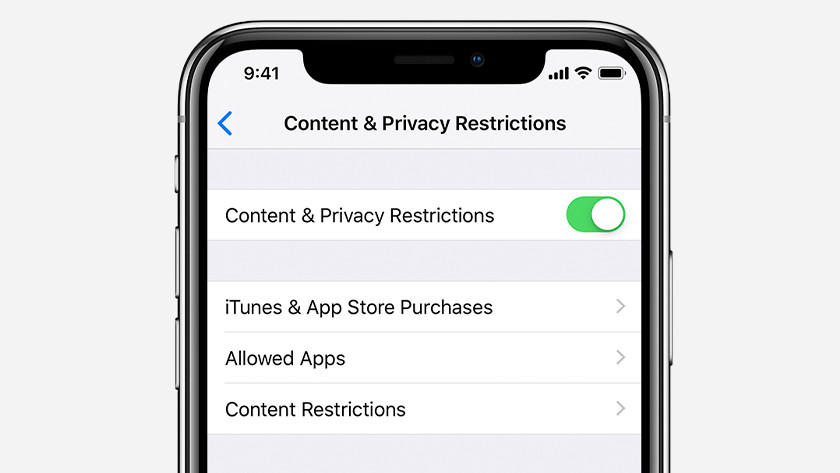 iOS: don't worry about your privacy
Do you value your privacy? Then iOS is certainly a good choice. Apple only collects your data locally on your device. This data won't leave your iPhone, unless you give permission for that. Are you worried about installing unsecure apps? Don't worry. On iPhone models, you can only download apps from Apple's own App Store. All apps in this App Store are checked and approved by Apple. In addition, Apple releases a new iOS update each year in September. These updates continuously improve the security. You can even install these updates on your 5-year old iPhone.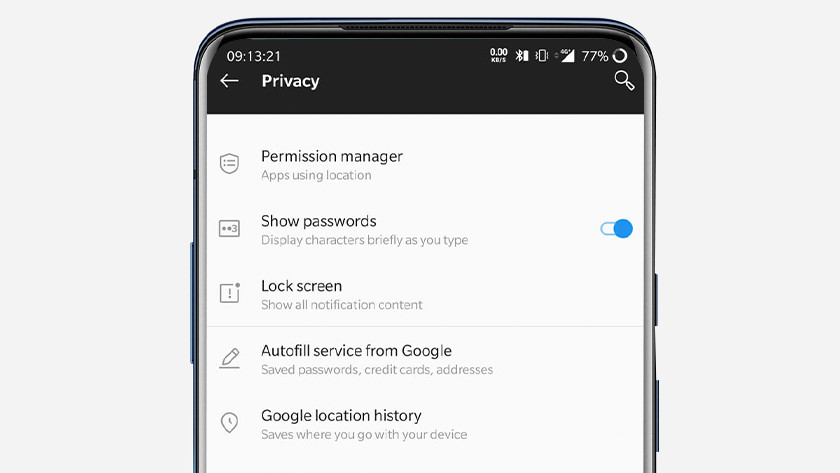 Android: update policy varies by device
Your phone only shares your information with third parties when you give permission for this. In terms of software and security updates, the policy differs per manufacturer. Generally speaking, you'll receive up to 2 software updates and 2 years of security updates. This can be even lower for devices from the lower price ranges. Because manufacturers need to make the Android suitable for their version of the operating system, it can take a few months before you can install the updates. Does the device have Android One? Then you usually receive updates for 3 years. You also usually get these updates within just a few weeks.
Download apps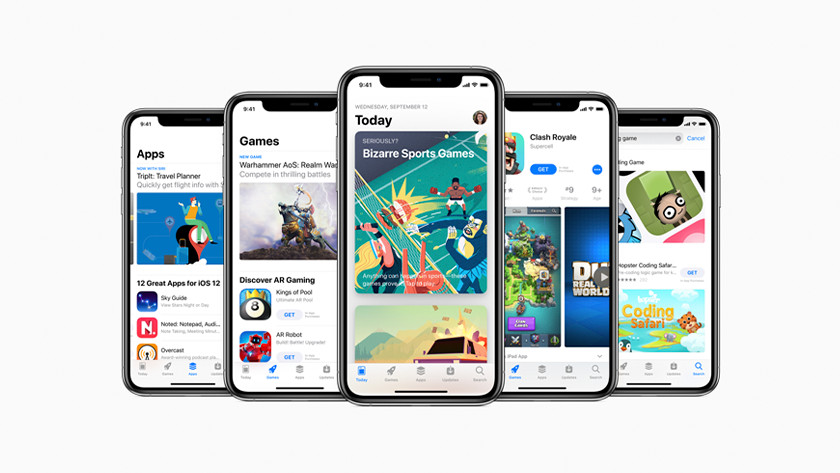 iOS: all Apps are approved by Apple
There are more than a million apps available for your iPhone. Security always comes first. As we mentioned before, you can only download apps from the App Store. Apple has set up strict guidelines for apps and checks all apps based on these guidelines. As a result of all these strict requirements, the quality of iOS apps is generally better. Unfortunately, it does mean these apps take up more storage space.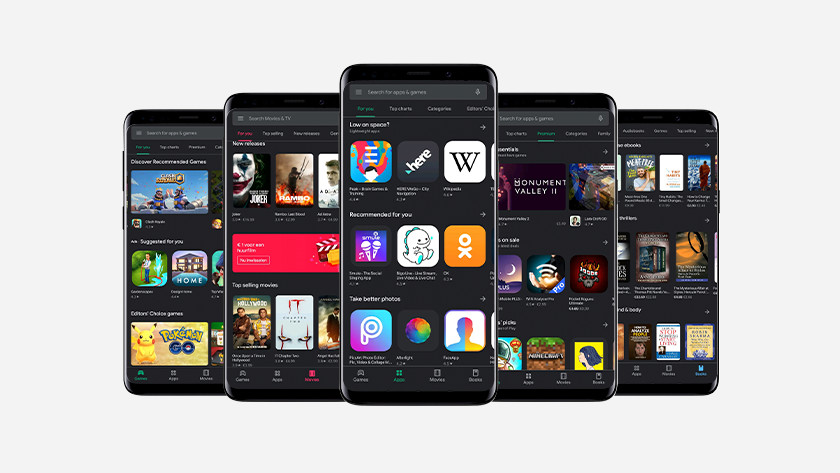 Android: also download apps outside of the Google Play Store
The Google Play Store also offers choice from more than a million apps. Google guarantees the security of all apps you can find in the Play Store. Contrary to iOS, you can download apps from external sources as well. Do be careful with this, because Google hasn't checked the security of these apps. Android devices have less strict requirements for apps than iOS smartphones. As a result, these apps typically take up 2 times less storage capacity.
Digital assistant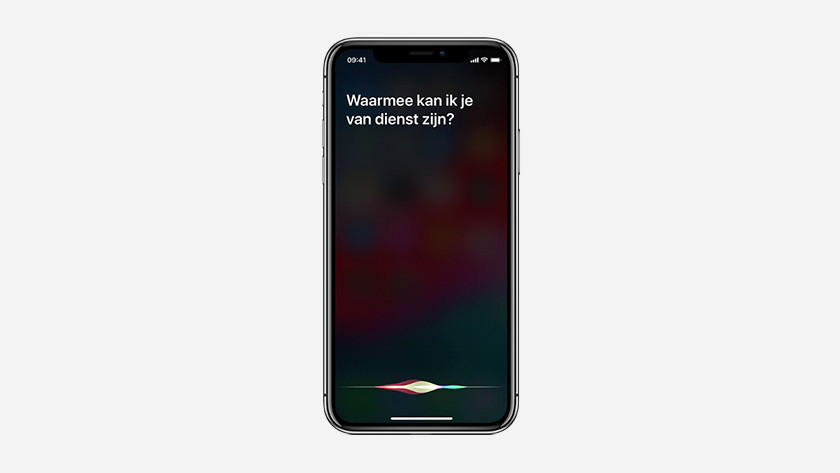 iOS: 'Hey Siri'
Siri is Apple's personal assistant with speech recognition. Siri uses your microphone, local data, and the internet. This means you can only use Siri when you're connected to the internet. As soon as you've activated Siri, you can consult the digital assistant for all your questions. Start your question with 'Hey Siri', followed by your command. For example: 'Hey Siri, do I need an umbrella today?'. You can also ask Siri to send a message to a friend via WhatsApp or to play your favorite album. Actually, you can ask Siri anything, but whether it can answer everything is another question.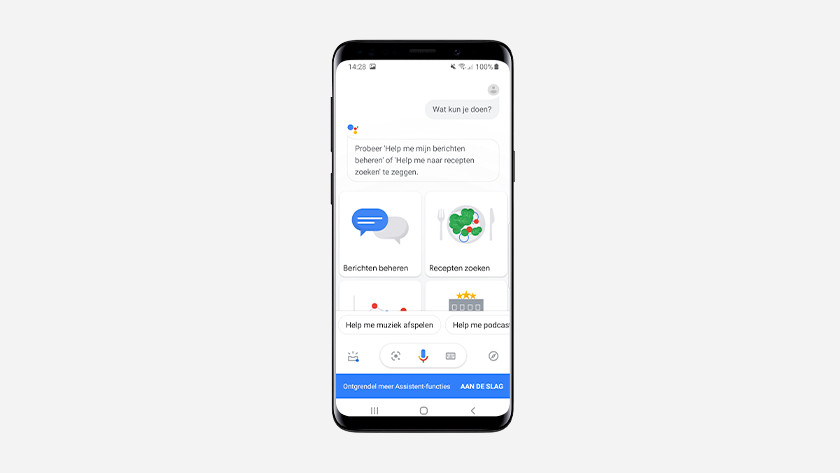 Android: Google Assistant
Google Assistant is your personal and digital aid on Android devices. After setting up Google Assistant, you can give it commands by saying 'Hey Google' or 'Ok Google'. You can then give a command to start your favorite playlist, find the result of the Dutch team, or change the delivery time of your package. You can also set Google Assistant to automatically warn you when there's a traffic jam on your standard route.
Conclusion
Whether iOS or Android is the best choice for you depends on what's important to you. iOS is very user-friendly, but with Android you can personalize your device. On top of that, with iOS you're assured of fast software and security updates for at least 5 years. This is considerably more than the maximum of 2 years for Android devices or the 3 years for Android One smartphones. On the other hand, you can download apps on Android devices outside of the secure Play Store. On iOS devices, you can only download apps within the protected App store.
Did this help you?