Compare Smart TV platforms
Which smart platform suits what you want to see best? This article will help you answer this question. We compare the smart platforms of the largest TV brands. You can find out more about how each systems works and what its most important advantages are. We give you a preview of the appearance pf the smart TVs and how they work in the videos.
Samsung Smart Hub
You'll find the Smart Hub on most new Samsung smart TVs. This is based on Tizen and works with an overlay on your television screen. A series of colored buttons can be summoned at the bottom of the screen which provide access to apps and TV functions. Smart Hub has the largest selection of apps. The system's operation is intuitive, especially with the Smart Remote that comes with the more expensive Samsung models. Simply point this Smart Remote to the screen to move your cursor and select what you want to see without any problems.
Sony and Philips - Android TV
The Sony and Philips televisions from the higher segment use Android TV. This is made by Google, so you'll recognize elements from its system from smartphones and tablets. You can access several useful apps with an overlay. Google Cast is integrated in Android TV. This lets you send the image from your smartphone, tablet, or laptop to the television with one tap. This works on both Android and Apple devices. Easily add new apps to your television with the Google Play Store.
LG - WebOS
LG televisions use WebOS. This user-friendly system works by means of colored cards that you can summon from the button of the screen. These cards allow you to easily switch between apps, the lists of connected devices, and settings. You can adjust the order of the cards and put your most used apps at the front. The LG Magic Remote lets you control apps with a cursor that you move across the screen with the remote. It's also possible to control the TV with voice commands.
Panasonic - Firefox OS
Panasonic smart televisions use Firefox OS. This platform aims to make smart TV as simple as possible. The basic menu gives you access to live TV, apps, and connected devices. You can easily expand this menu with the apps that you use most often. Use Market to add apps to your television. There are apps available for video streaming, social media, games, and also apps for children.
Other brands
Some televisions from brands such as Toshiba, Haier, and Salora, also have smart functions. You can connect them to the internet so you have access to some apps and a web browser. These functions often work perfectly, but there isn't a very large selection of apps available. Dutch apps are often missing. You can usually find YouTube, Netflix, and Facebook on these televisions.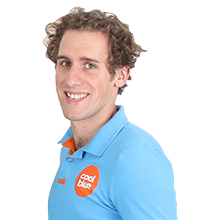 Article by: