How do you connect a monitor to a desktop?
A monitor provides your desktop with image, so you can see exactly what you're doing. But how do you connect a monitor to a desktop? In this article, I'll tell you how.
---
What do I need?
A desktop
A monitor
The right connection cables
Outlets and / or extension cords
Do you want to connect the monitor to a laptop? Read our advice here:
How does it work?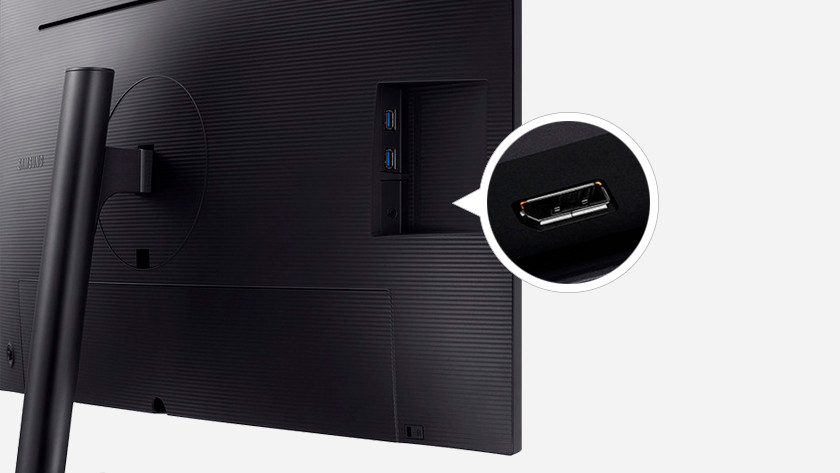 You can connect a monitor in 2 ways. Via a power socket, because the first thing a monitor needs is power. You should also connect a monitor to one of the available image connectors on your desktop. There are various connectors for various PCs, but DisplayPort, HDMI, DVI, and VGA are the most frequently occurring connectors. It's also important to check which connectors your desktop has before buying a monitor, to avoid adapter issues.
How do I know which connectors my laptop has?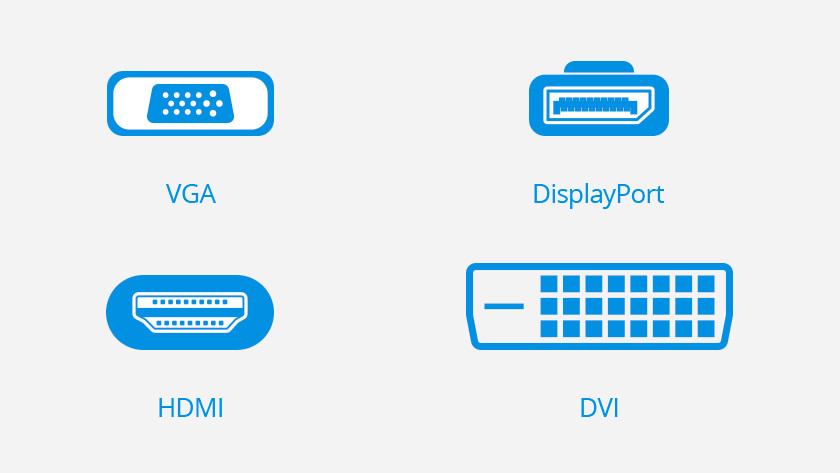 If you bought a more or less general desktop, it will usually have a VGA or HDMI connector. Gaming desktops, on the other hand, more often feature DisplayPort or DVI connectors that you need to connect the monitor to. There's a visual besides this text that shows you what these connectors look like. Taht way, you can check the connectors of both your desktop and your monitor.
How do I connect a monitor?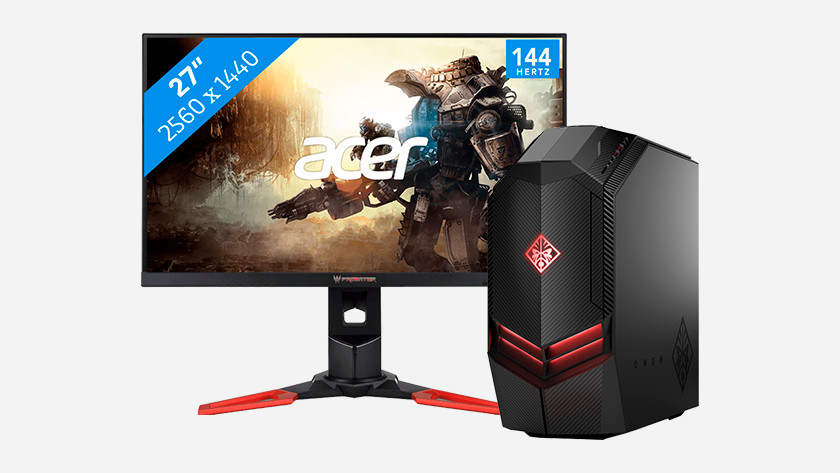 Take the cable that came with your monitor and connect this to a port of your choice. If no cable came with the monitor, you'll have to order one separately. Next, look for the same port on the back of your PC and connect the cable to this. Finally, connect the monitor to a power socket and start the desktop and monitor. You should now see an image on your monitor if the PC is on.
Doesn't it work?
Doesn't it work after all? Contact our customer service and we'll help you on your way.
Did this help you?