What are the differences between the Acer product series?
Acer laptops are divided into different product series. Within the Acer product series, you'll find models for doing everyday tasks, but also laptops for demanding graphic work or even gaming. You'll always find a laptop that suits you. On this page, I'll explain the characteristics of each product series.
---
Acer Aspire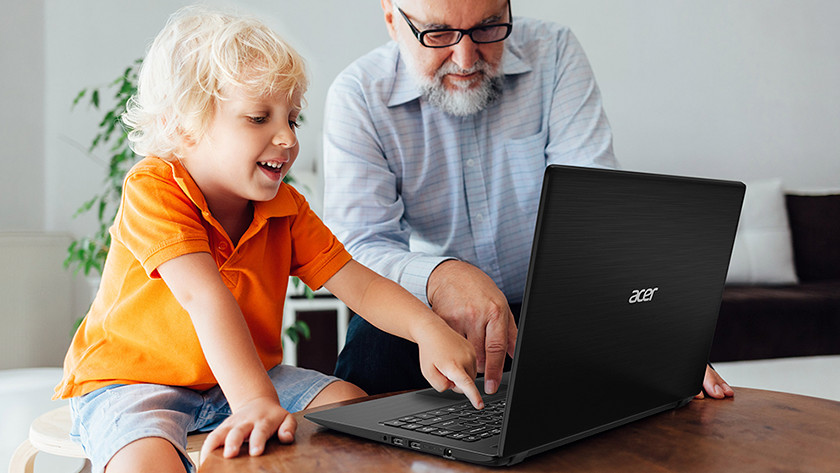 When you choose an Acer Aspire, there's a huge amount of choice. The Aspire series is available in almost all inch sizes. Some models from the Aspire series are suitable for basic tasks such as emailing, surfing the internet, and text processing. Other laptops in this series allow you to do heavy graphic work, such as editing videos in Adobe Premiere Pro.
Pros of the Acer Aspire:
Acer Swift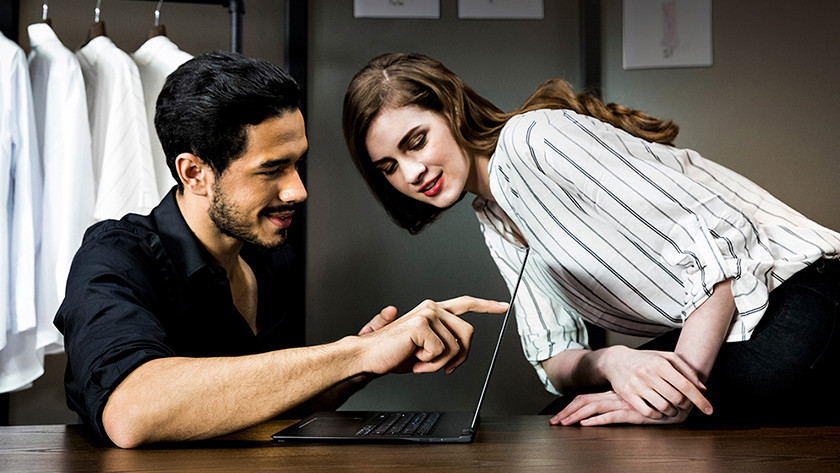 The metal casing of the Acer Swift series gives these laptops a sleek design. In addition, these laptops are thin and light. You can easily take them with you in your bag. You won't find any 17-inch models in this series, but only 15-inch or smaller. In addition, you can also choose between models for basic tasks and laptops with which you can make 3D animations.
Pros of the Acer Swift:
Useful for on the go
Sturdy casing
Thin
Wide choice of specifications
Acer Spin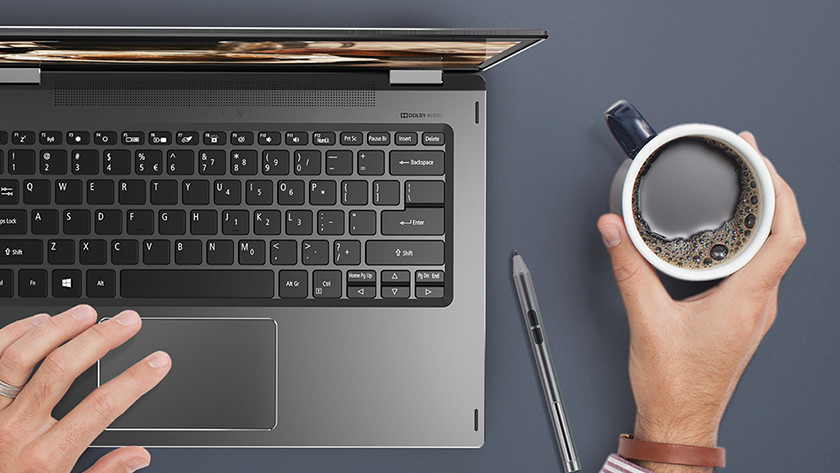 The Acer Spin product series consists of 2-in-1 laptops. You can also use these laptops as a tablet. Draw or take notes with your fingers or with an optional touch pen. You can put the Spin in various positions. You can, for example, watch a movie in tent mode, or present your work to others by folding the screen. With this product series, you can also choose between laptops for basic tasks and laptops for video editing, for example.
Pros of the Acer Spin:
Foldable screen with touch
Wide choice of specifications
Acer Switch
If you're looking for a tablet but often use a keyboard as well, a laptop from the Switch product series is a good choice. The keyboard can be removed, so you can easily take a Switch with you. Just like you're used to with Acer, this series also offers a choice between basic models and laptops with a lot of computing power. The Switch 7 Black Edition even feature water cooling.
Pros of the Acer Switch:
Removable keyboard
Easy to take with you
Plenty of choice
Acer Nitro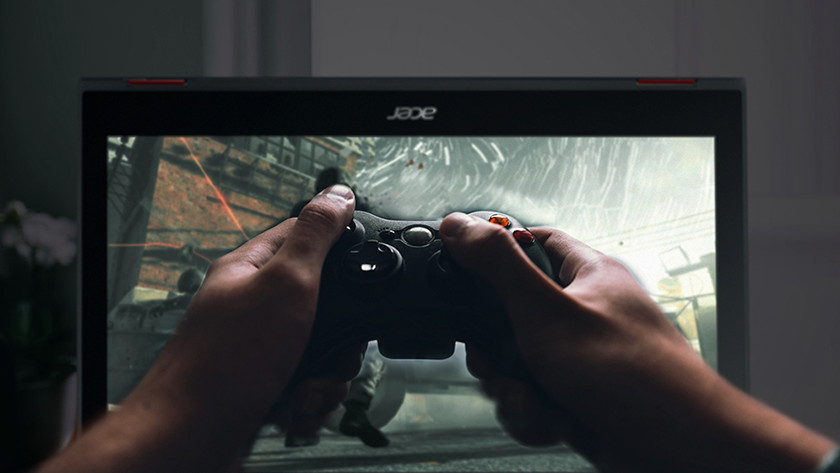 Do you like gaming, but do you also like working on creative projects? If so, a laptop from the Nitro series is a good choice. These laptops have a video card to play games and to render videos quickly. The black casing and the red backlit keys ensure a sleek look. Within this series, you'll also find the Nitro Spin. The Nitro Spin is a 2-in-1 that lets you work out creative ideas with a touch pen.
Pros of the Acer Nitro:
Suitable for gaming
Suitable for demanding graphic work
Sleek design
Acer Predator
The Acer Predator is for serious gamers. These laptops are equipped with at least one NVIDIA GeForce GTX 1050 video card. This way, you always game on at least high settings. Highlighted WASD keys ensure that you always send your character in the right direction. In addition, the Predators are equipped with a combination of an SSD and HDD which ensures short start-up times and sufficient storage space for all your games.
Pros of the Acer Predator:
Gaming on at least high settings
Equipped with SSD and HDD
Cooler boost for better cooling
Acer Travelmate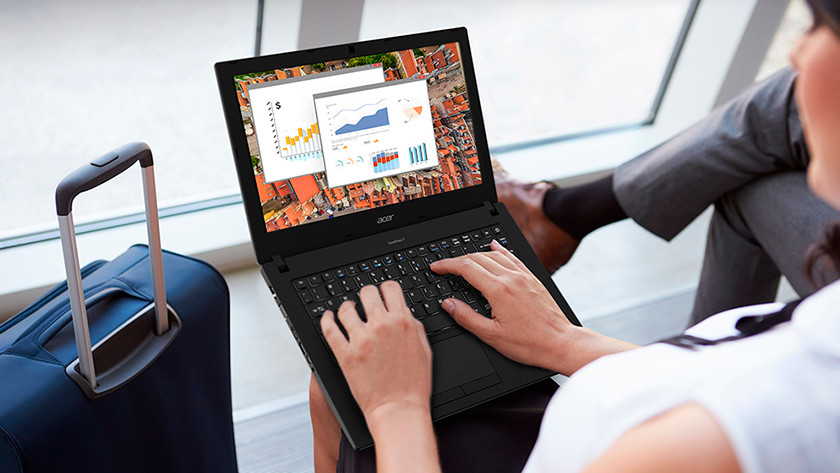 The Acer Travelmate is aimed at the business user. Are you looking for a laptop for the office, are you self-employed, or do you travel a lot to customers? If so, the Travelmate is the perfect laptop for you. These laptops have extra options to securely store files, such as a TPM chip or a fingerprint scanner. In addition, you can easily expand the RAM or storage via the covers on the bottom of the laptops.
Pros of the HP EliteBook:
Business use
TPM chip for safety
Easy to expand
Acer Chromebook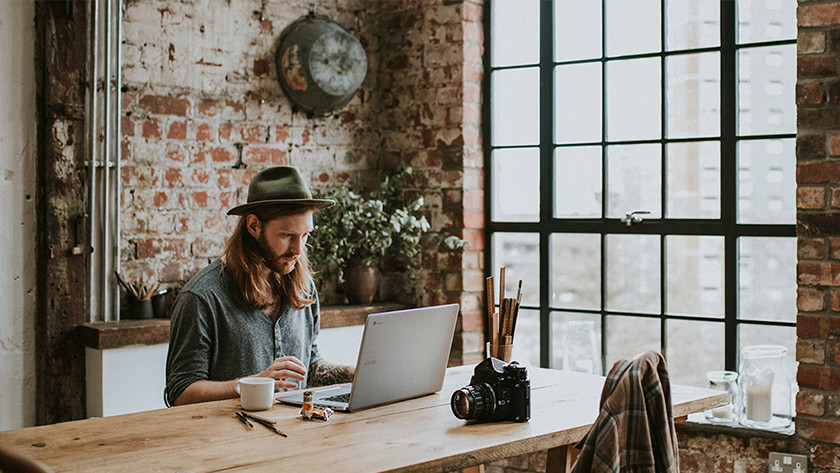 With an Acer Chromebook, you can work on your projects in the cloud and store them safely. In addition, Chromebooks are less susceptible to viruses and are energy-efficient. You can log in with your Google account on the Chrome OS operating system to have access to your files, no matter where you are. The system requires little processor power and uses little battery power. This way, you can keep working without having to charge the laptop. Note that Chrome OS doesn't support Windows programs.
Pros of the Acer Chromebook:
Runs on Chrome OS
Attractively priced
Energy-efficient
Did this help you?