Everything on cameras in our store
Do you want to look at a camera in real life before you purchase it? Visit one of our stores. There, you'll find a selection of photo and video cameras. This way, you can compare and test the products at your leisure. And if you need extra advice, our experts are happy to help.
---
Information on our stores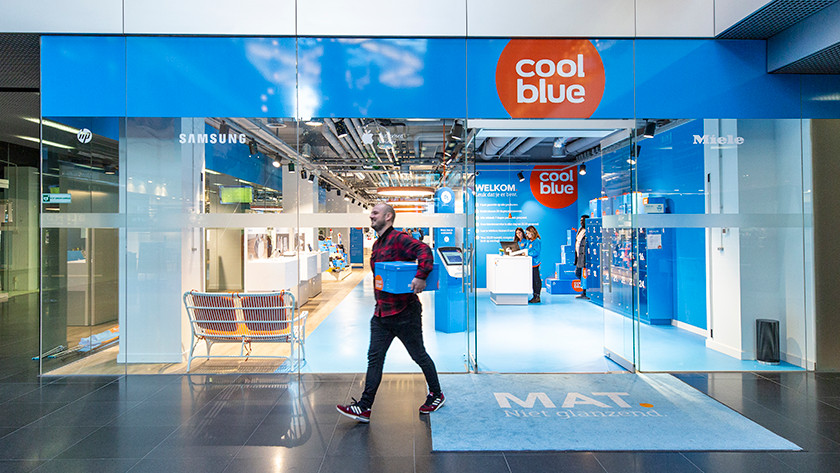 Contact
We're happy to advise you in our stores in Amsterdam, The Hague, Eindhoven, Groningen, Tilburg, Utrecht, Antwerp, Lochristi, and Zaventem. In The Hague, you can test the cameras yourself.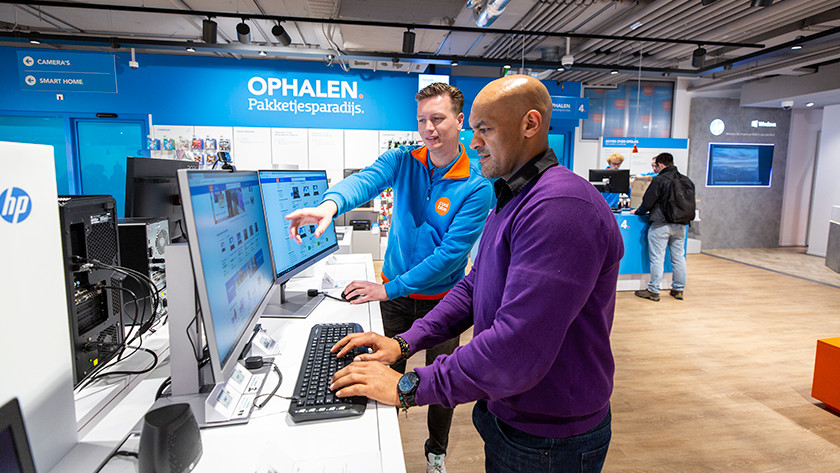 Advice from our experts
Do you want more advice about the product? Our camera experts are happy to help you choose the right camera for you. Of course, they're also happy to answer all of your questions about our cameras and matching accessories.
Tips during testing
It can be difficult to choose from the large assortment. That is why it's handy to ask yourself a couple of questions in advance. This way, you'll know what to keep in mind during your search for a new camera.
Physical properties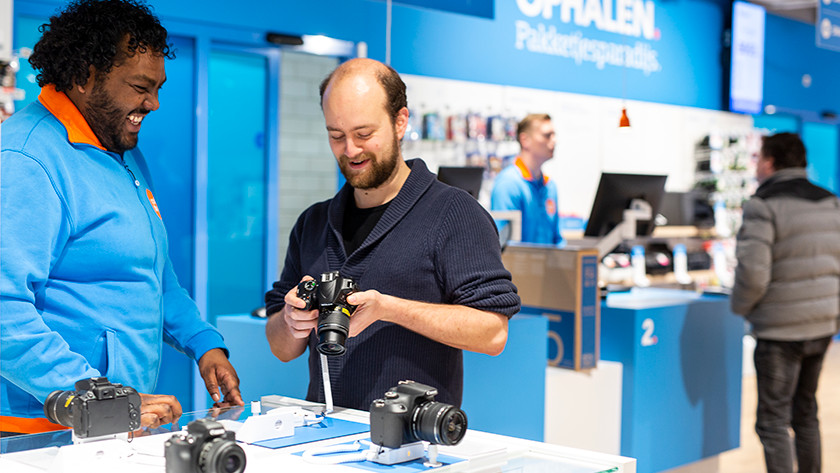 The size of the camera. If you want to bring your camera along on a holiday, a compact model is more convenient. If you want to use the camera for photography jobs, choose a camera with extensive settings and a solid grip. Hold the camera in the store and see which model you like best.
Do you want to be able to change the lens? That way, you can select a lens that works with the subject you want to capture on camera.
The controls of the camera. Are the settings easy to find? Where are the control buttons located? Is the screen tiltable? Does the camera have a touchscreen? These factors all influence the user-friendliness.
Specifications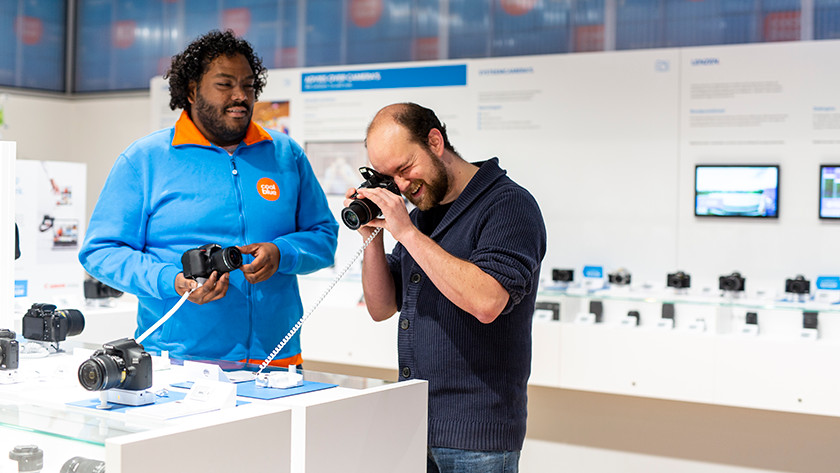 What image sensor does the camera have? There are different sensor sizes available. The largest size is full frame. The larger the sensor, the higher the quality of the photo. Look for the camera with the highest possible sensor format in your price range.
Image stabilization reduces unintended camera shake. This way, you can take handheld photos and videos without motion blur. This function is integrated in the camera or in the lens.
Are you planning on recording videos? In that case, the video resolution is important. Aside from that, you might want to improve the sound quality with an external microphone. You need an external microphone jack for this.