How do you use the Apple Watch in the water?
Do you have an Apple Watch 2 or a newer model? You'll never have to worry about water damage again if you suddenly get caught in a rain shower. The Apple Watch is completely waterproof. In fact, you can swim up to 50 meters deep with the Apple Watch. We'll tell you how to use Apple Watch in the water.
---
Start a swim workout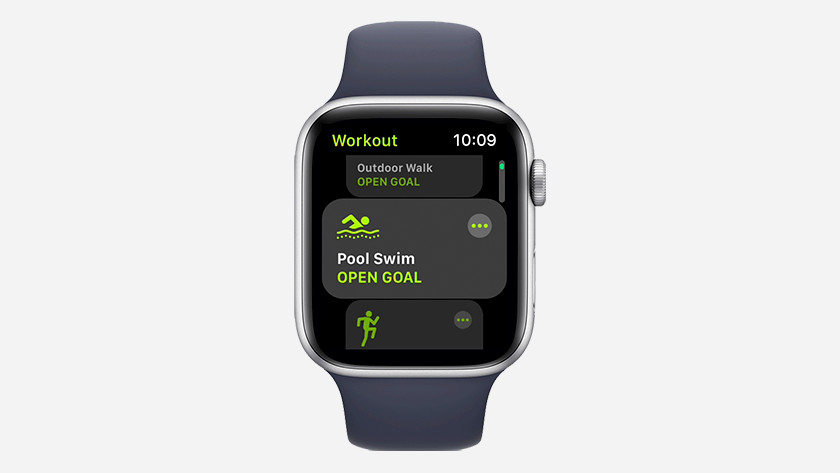 Starting a workout is very simple. You'll find 2 standard swim workouts on the Apple Watch: an open water workout and a pool workout.
Press the Digital Crown to open the menu on the Apple Watch.
Open the Workout app. It's a green icon with a runner.
Scroll to the workout that's relevant: open water or pool.
Start the workout by tapping it.
During your workout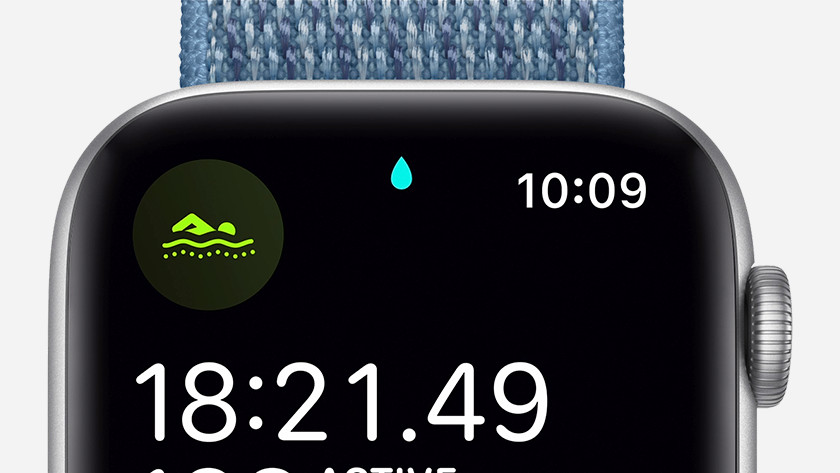 The workout starts right away and the Apple Watch registers your data. The Apple Watch also shows your data, but you can't use it any more. If you receive messages, you can't reply. To protect your watch underwater, Water Lock is automatically activated. Taking a short break in between? You don't have to pause the Apple Watch. It automatically recognizes rest. When you're done and the workout ends, turn the Digital Crown until the Apple Watch beeps. This is to allow water in the speaker to escape.
What is measured?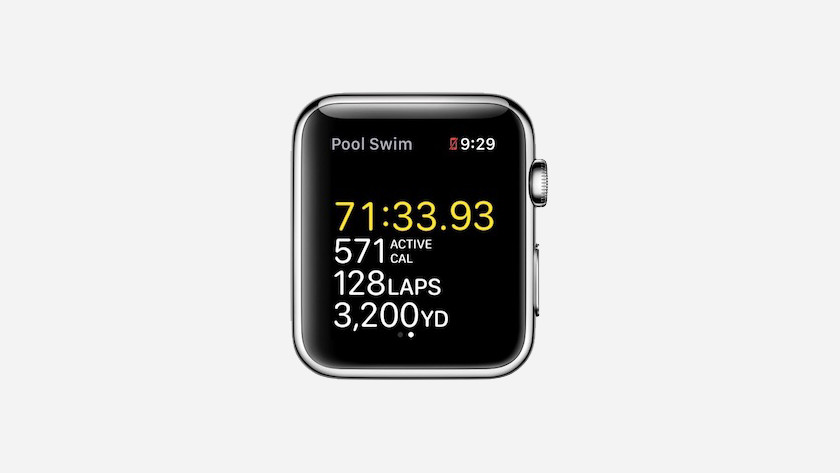 Afterwards, you can view the statistics on your iPhone. GPS doesn't work in the pool and the water might block the heart rate measurement to some extent. Wondering what the Apple Watch does measure in the pool? For example, calories burned, the number of laps, and the distance. The integrated accelerometer makes sure of that. GPS does work in open water, but only during freestyle.
Swimming without starting a workout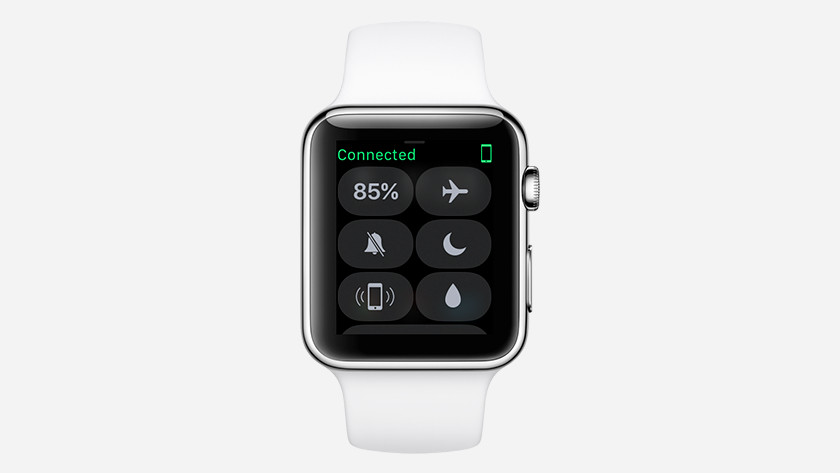 When you go to the pool to swim a few laps, start a workout. If you're on holiday, you may prefer to float on the surface without doing laps. In that case, you don't need to start a workout. To protect the Apple Watch against the water, activate Water Lock manually.
Swipe up from the bottom of the screen. The control panel will open.
Tap the drop.
Water Lock is now activated.
Turn off Water Lock
When Water Lock is on, you can use your Apple Watch underwater without worries. To turn off Water Lock, turn the Digital Crown until the droplet fills the circle and you hear a beep. The speaker uses airwaves to clean the sound inputs and release the remaining water. The other inputs on the Apple Watch are completely waterproof.
Forgot Water Lock?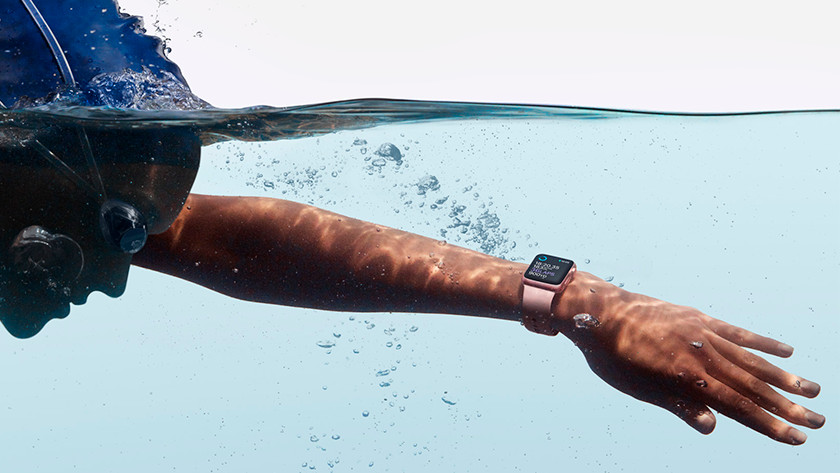 Forgot to turn on Water Lock mode? That's not a huge problem. When you come out of the water, activate Water Lock and turn it off again. The Apple Watch will still remove the remaining water from the speaker.