What do I need to optimally stream movies and series?
Online video services such as YouTube and Netflix are offering increasingly more 4K UHD and HDR content. Thanks to these image technologies you get to watch the sharpest images in the most realistic colors. If you want to fully benefit from this image quality, your TV needs to meet a couple of conditions. On this page, I'll explain everything you need.
---
Smart TV
In order to watch online videos, you need a TV that features smart TV functions. You can connect these devices to your home network via WiFi or an ethernet cable. After that, you have access to a clear main menu that conveniently gathers all popular apps and video services. If you don't own a smart TV, you can connect an external media player such as the Chromecast Ultra. This allows you to add smart TV functions to a television and view HDR videos via YouTube.
4K and HDR
Because an increasing number of 4K and HDR videos are released, it's important that your TV supports these technologies. You can notably see the difference in detail between 4K UHD and standard HD on screens starting at 55 inches. When the camera zooms on in actor during Game of Thrones, you can count the strands of hair in his beard. A standard TV displays a maximum of 17 million colors, but an HDR TV display over a billion colors. This makes images extra bright and realistic.
A streaming service subscription
Unfortunately, online video stores are rarely free. For Netflix, you need a subscription that costs € 10.99 per month, for example. In order to view 4K UHD and HDR content, you need to pay an additional € 3. If you don't want to spend any money or just want to try a 4K video, YouTube is a free alternative. Just don't expect an extensive assortment of movies and series. YouTube mostly offers nature videos, trailers, and vlogger streams in 4K.
A faster internet connection
The higher the image quality, the more your internet connection is taxed. With a slow connection, videos will load slowly buffer or your stream might lag. That's why it's important to have an internet connection of at least 25 megabytes per second. If your WiFi isn't fast enough, connect the TV to your modem by cable. This will help you prevent from an annoying load screen popping up during the exciting climax of a movie.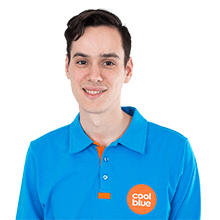 Article by:
Laurence
Television Expert.