Hoe upgrade je van Windows 10 Home naar Windows 10 Pro?
You have a laptop or computer with Windows 10 Home and would like to upgrade to Windows 10 Pro. I'll explain how to this below.
---
Step 1: open settings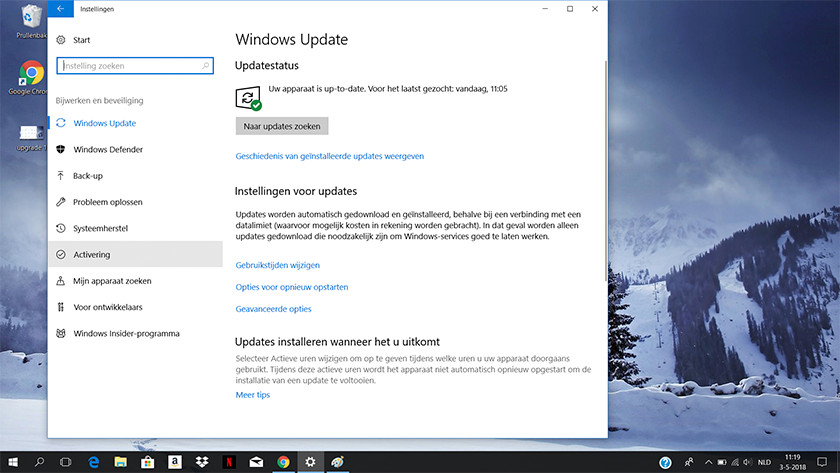 Click the *Start * button, at the bottom left of your screen.
Next, click Settings, which you can recognize by the gear icon.
Select Update and security.
Select Activate in the left menu.
Step 2: upgrade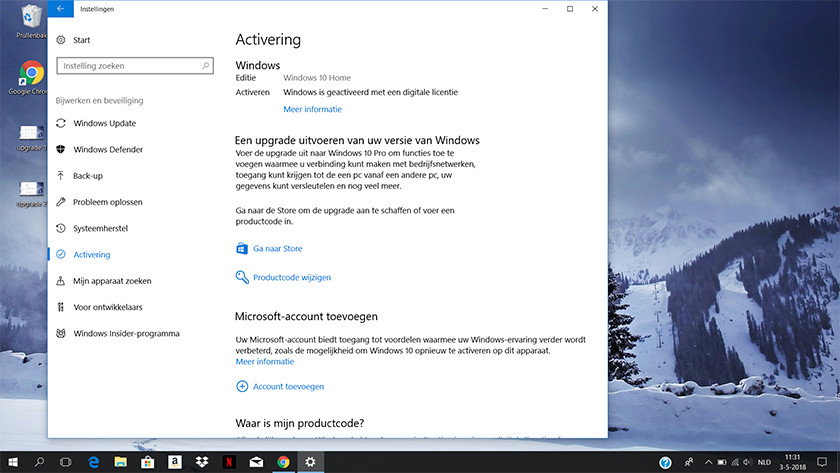 If you want to upgrade Windows 10 Home to Windows 10 Pro, you replace the current Windows 10 Home license with a Windows 10 Pro license.
If you already own this product code, you can click Change product code. Don't own the license code yet? Click Go to Store to buy a new Windows 10 Pro license code. Of course, it's also possible to buy this license code someplace else than the Microsoft Store.
Finally
If you entered your Windows 10 Pro code after clicking Change product code, you don't have to do anything else. Windows 10 will transform to the Pro version in the background. Keep in mind that this might take a while. After the update has completed, your laptop or computer will restart itself. Now, all you have to do is log in to fully enjoy all the extras Windows 10 Pro has to offer.
Did this help you?