What is a smart dryer and what can you use it for?
If you want to operate your dryer remotely, go for a smart dryer. You can connect this smart dryer to your smartphone or tablet. You can do your laundry from work via an app, for example with Home Connect or SmartThings. You can read here what you can do with a smart dryer and how it works.
---
Control via app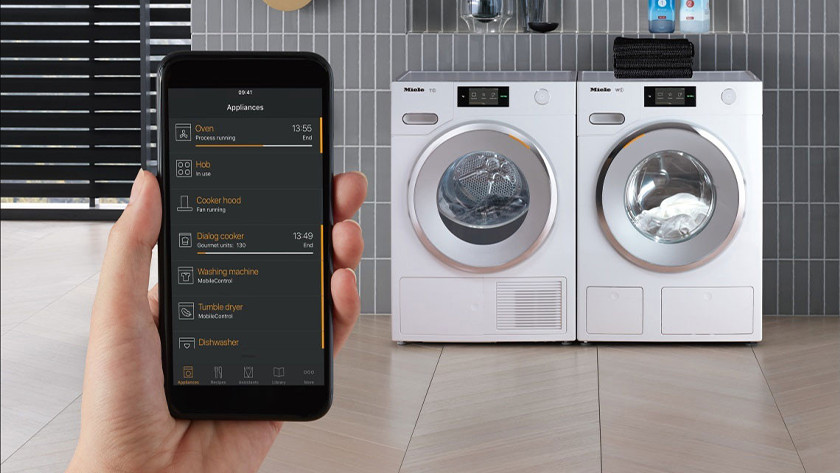 You can control a smart dryer remotely via an app. Every smart dryer works with a brand-specific app, which you can use to connect it to your WiFi network.
AEG dryer: can be operated with the My AEG Care app.
Bosch and Siemens dryer: you can pair with Home Connect.
LG dryer: can be operated via the ThinQ app.
Miele dryer: connect with the Miele@mobile app.
Samsung dryer: you activate with the SmartThings app.
My AEG Care app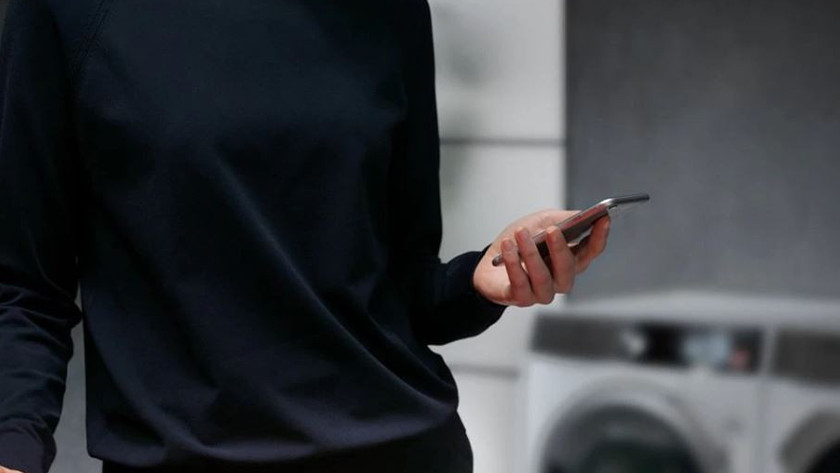 Use the My AEG Care app to operate an AEG dryer via WiFi. From your smartphone, you can select what kind of laundry you want to dry. The washing assistant indicates which drying program is most suitable. Thanks to the app, you don't have to think about which setting you need.
Bosch and Siemens: Home Connect
With Bosch and Siemens, you can dry your laundry via Home Connect. Put your wet laundry in the dryer in the morning and turn on the drying program at the office. You can also use Home Connect when you work from home. While you finish a job, you'll receive a notification that your laundry is dry. This way, you have clean and dry bedding when your work is finished.
LG ThinQ app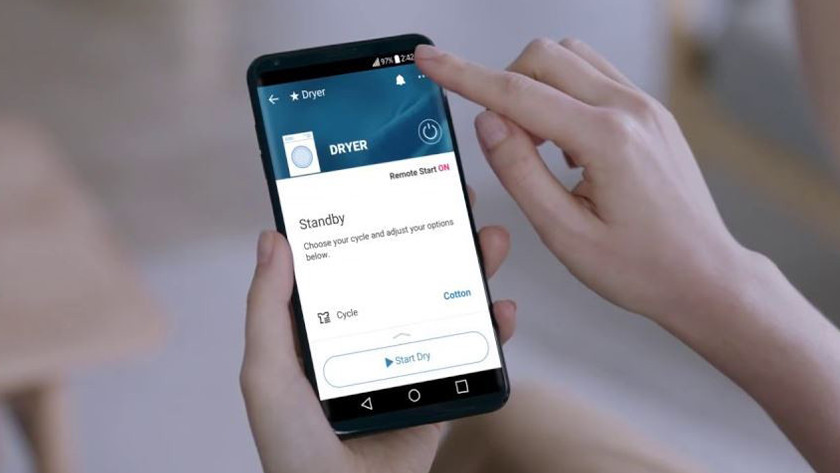 You can operate an LG dryer via WiFi with the ThinQ app. This is useful when your dryer is in the attic, for example. While you watch TV, you can set the drying program. As soon as the dryer is ready, you'll receive a notification via your smartphone. Thanks to the LG ThinQ app, you don't have to keep walking upstairs to see if your laundry is already dry.
Miele@mobile app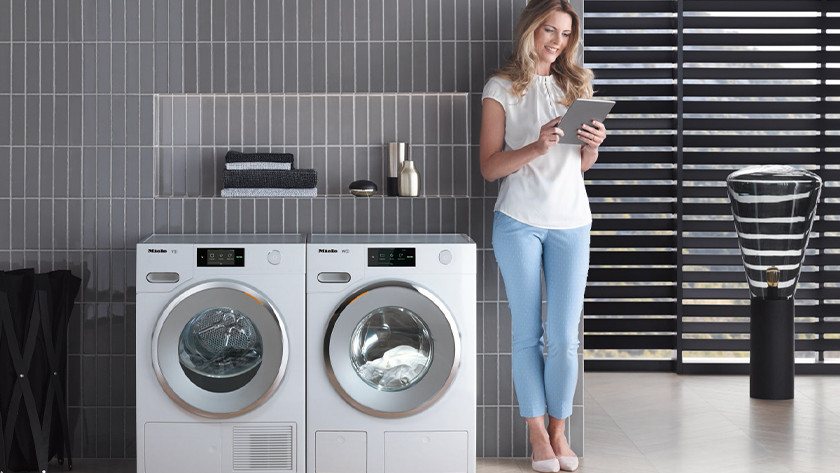 A Miele dryer with WiFi works with the Miele@mobile app. You can find the right program for your laundry with the drying assistant. To reduce ironing, take a smart Miele dryer with a steam function. You can activate this from work, for example. As soon as you get home, your shirts are dry and wrinkle-free.
Samsung SmartThings app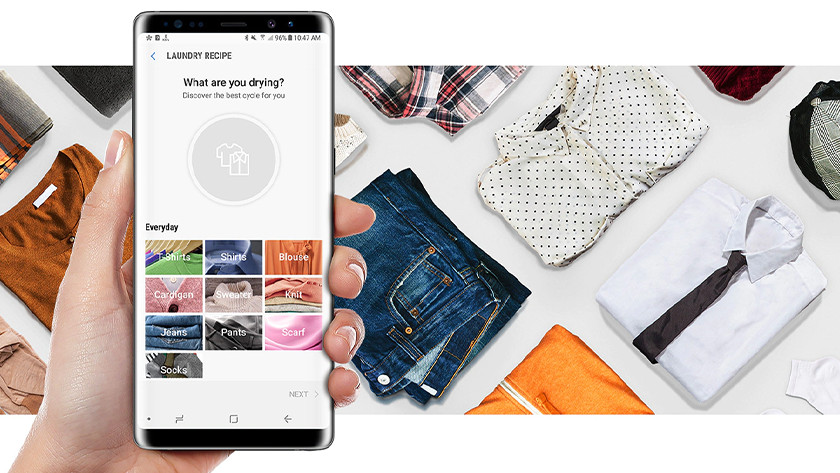 Samsung dryers with WiFi work with the SmartThings app. You have a difference in functionality: Smart Check or Smart Control. With Samsung dryers with Smart Check, it's only possible to detect problems via an app. In the event of a malfunction, the application indicates what the problem is and what to do. To operate the dryer remotely, take a Samsung machine with Smart Control.
Did this help you?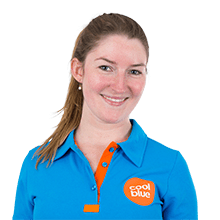 Article by: