How does fall detection work on Apple Watch Series 4?
Apple Watch Series 4 has a new feature that is very safe: fall detection. Do I make a big smack while wearing Apple Watch? Apple Watch recognizes my fall and gives me a warning with 2 options: 'I am OK' or 'I want to call in the emergency services.' I will tell you exactly how this function works.
How does fall detection work?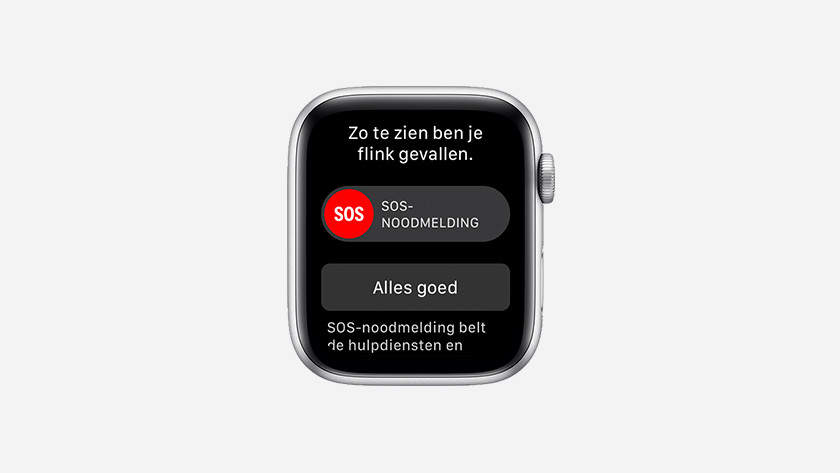 Do I make a hard fall while wearing my Apple Watch? Then the watch detects my fall. I feel a tap around my wrist and a warning appears. I now have 2 options. The first option is to connect to the emergency services. Is everything okay? Then I close the message by tapping All right.
Manual transfer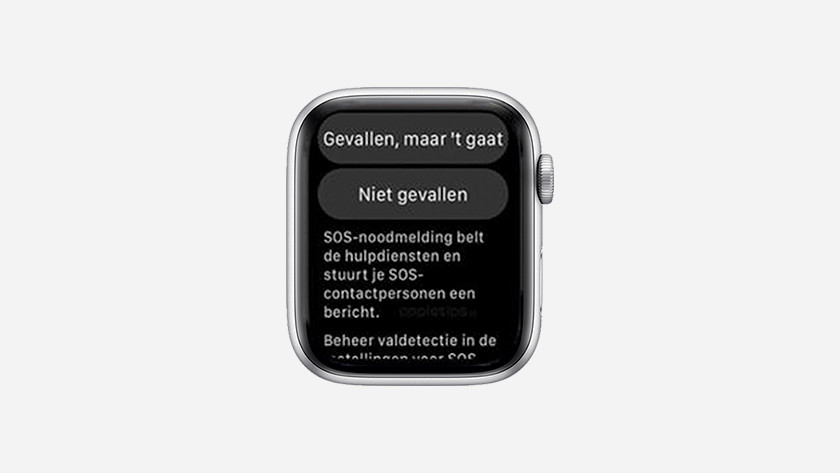 As soon as I fall, I will receive a warning on Apple Watch. Do I not respond immediately but does Apple Watch detect that I am moving? Then he does not immediately contact the emergency services. Apple Watch then gives me the time to respond to the warning myself.
Automatic transfer
Have I fallen and do not move for more than 1 minute? Then Apple Watch places the emergency call automatically. The countdown period of 15 seconds starts after 1 minute. While Apple Watch taps my wrist, an alarm sounds. This signal is getting louder, so that people in my area also hear the alarm. Do I not want to call the emergency services? Then I press * cancel *. When the 15 seconds are up, Apple Watch automatically switches to the emergency services.
What happens after the emergency call?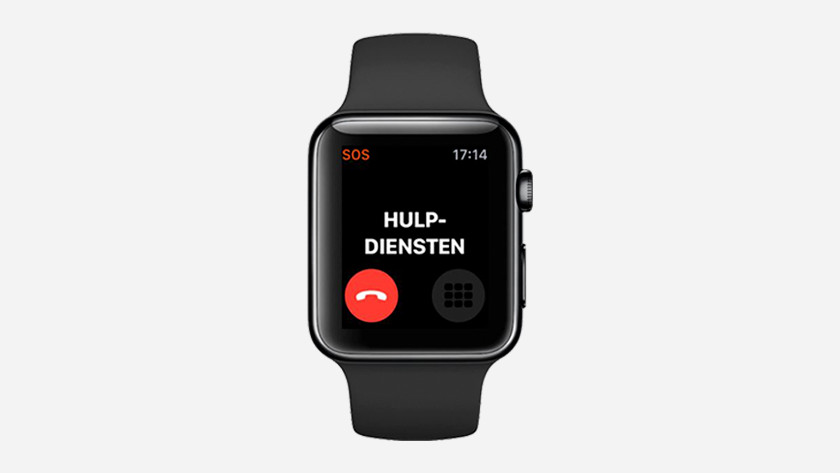 When Apple Watch connects to the emergency services, Apple Watch plays an audio message. Apple Watch tells me that a hard fall has been detected. My location is now being passed on. The audio message starts very loud, but then the volume becomes softer. For example, someone who helps me may speak quietly with the counselors. The message continues to play until I tap Stop recorded message or when the call ends. Demand detection must also be switched on for the watch to automatically call emergency services.
I open the Settings app on Apple Watch.
I tap Access code and I check whether Demand detection is enabled.
Enable or disable fall detection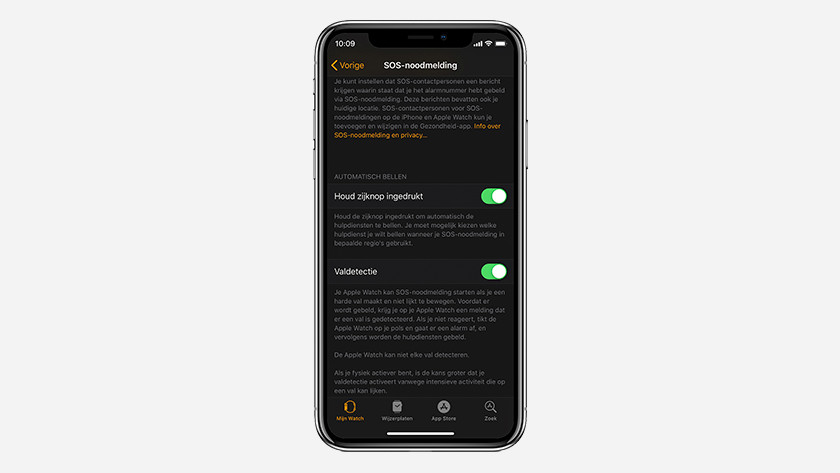 Unfortunately, Apple Watch cannot detect all traps. The more active I am, the greater the chance that he will activate fall detection because my intensive movements can resemble a fall. For example, I disable (or enable) fall detection.
On the Watch app on iPhone I go to the My Watch tab.
I tap on SOS emergency notification.
Here I switch fall detection on or off.
Want to see how to activate fall detection?
Would you rather see how fall detection works on Apple Watch? Which can! In this video, our vlogger Jasper shows you how to activate fall detection on your Apple Watch.