Which television suits you?
Which TV is best for you depends on your purpose. Do you mainly watch TV programs, play games, or do you watch series on the internet? The ideal TV should offer the best support for that. At the same time, it would be a shame if you'd pay too much for unnecessary specifications. That's why in this article I'll explain which properties are important for each usage situation.
---
Streaming movies and series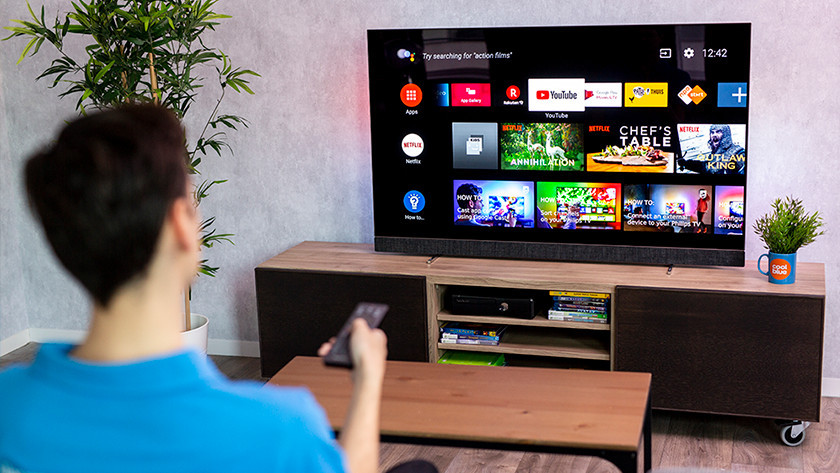 If you want to stream videos via YouTube or Netflix, get a smart TV. These televisions give you access to online video services via the internet. Since more and more movie and shows are released in 4K, it's useful if the TV supports this resolution. This way, you can get the most out of the image quality. HDR support is not required, but it is recommended. HDR delivers the most colorful and clear images, provided that the film or series also supports this technology.
Smart TV
At least 4K, HDR is recommended
Gaming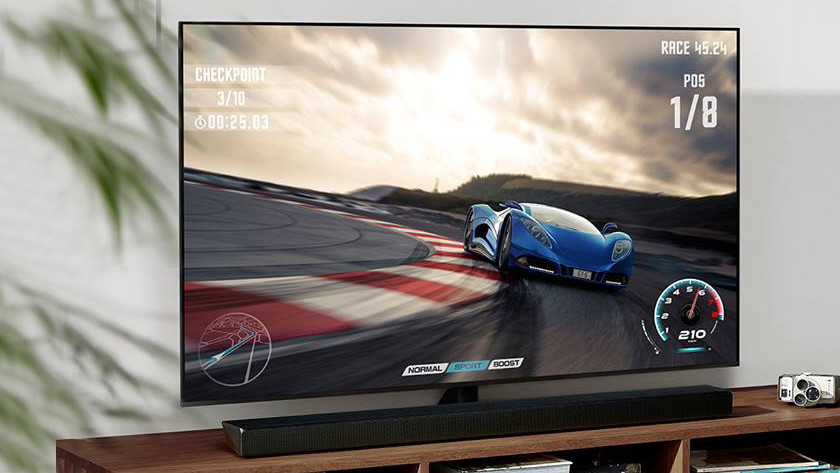 The best gaming TV has a low input lag of up to 50 milliseconds. This specification determines how long the delay between your controller and the action on the screen is. Do you have a PS4 Pro, Xbox One S, or Xbox One X? In that case, I recommend a TV with 4K and HDR support. The games for these consoles are often made in 4K and HDR. Thanks to these technologies, the images are extra sharp, clear, and rich in contrast.
Input lag of up to 50 milliseconds
4K and HDR for PS4 Pro, Xbox One S, or Xbox One X
Watching sports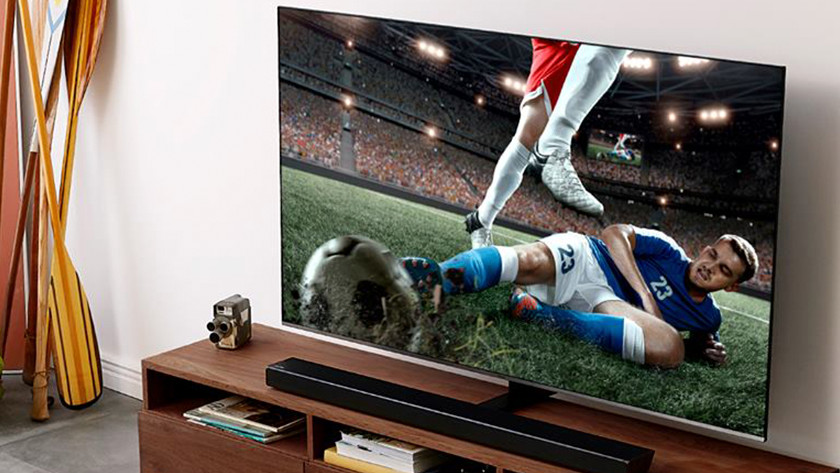 Most sports are all about quick actions. That's why it's important that every movement is shown as smoothly as possible. This is determined by the refresh rate, or Hertz value. With a 100Hz TV, you're assured of a smooth image display. For sports, a larger screen is better for various reasons. Details like soccer balls are shown more clearly, and it creates a larger viewing angle. Friends sitting on the side won't experience lesser image quality.
Lifestyle TVs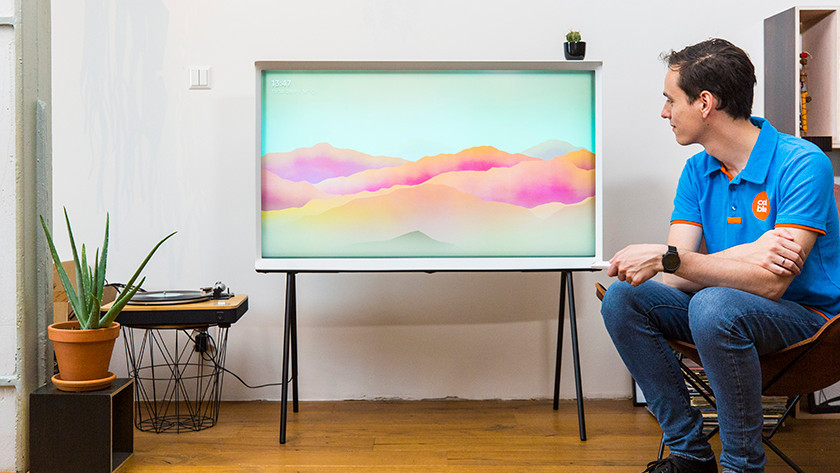 If you find it especially important how the TV looks in your living room, take a look at our lifestyle TVs. These televisions blend seamlessly into your interior thanks to their design or unique features. You can hang the Samsung The Frame like a painting on the wall. Philips Ambilight TVs illuminate the wall behind the screen in the colors of the image. Also consider useful accessories like the Samsung One Connect Box. This lets you connect the TV with only 1 cable.
Modern or retro design
Convenient solutions to hide cables
Small rooms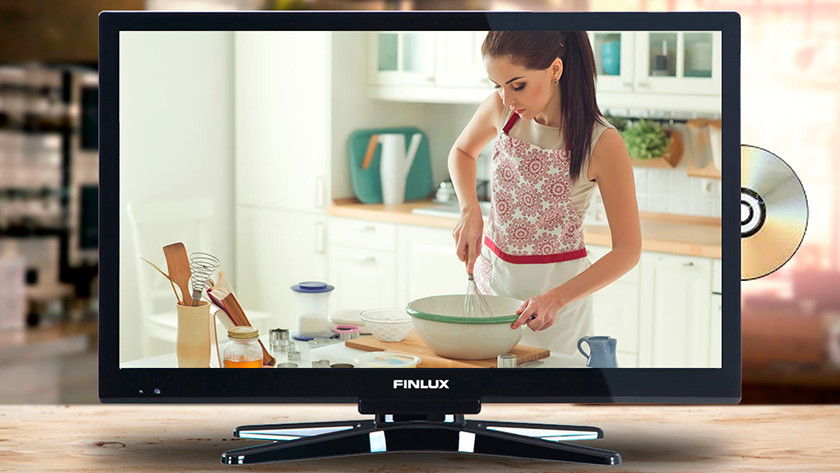 Looking for a TV for a small room like your bedroom or kitchen? Get a compact model of about 32 inches. You don't need to get the sharpest picture, since the difference in sharpness is hardly visible on a smaller screen. It's useful if the TV has space-saving solutions, like a built-in DVD player. If you want to watch your provider's digital TV, a built-in CI+ module is useful. It'll save you an extra box.
HD Ready or Full HD
Built-in DVD player or CI+ module
Camper or caravan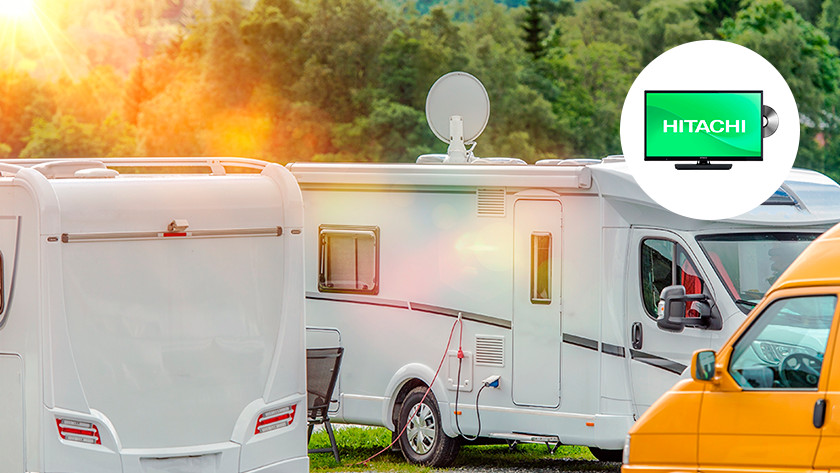 A camper or caravan usually has a TV between 32 and 40 inches. On these smaller models, you'll hardly see any difference between different resolutions. An HD Ready or Full HD TV will do. It's useful if the TV has a 12-volt connection. This lets you power the device via the camper's 12-volt connection. If you want to watch TV from your own country abroad, you'll need a special satellite subscription.
HD Ready or Full HD
12-volt connection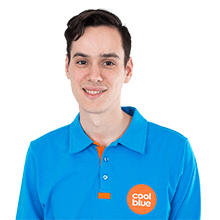 Article by:
Laurence
Television Expert.